RVC uses CT scans to diagnose musculoskeletal disease in elephants
Lameness is a common problem in captive elephants and its diagnosis and treatment often present a big challenge to the team looking after these magnificent animals.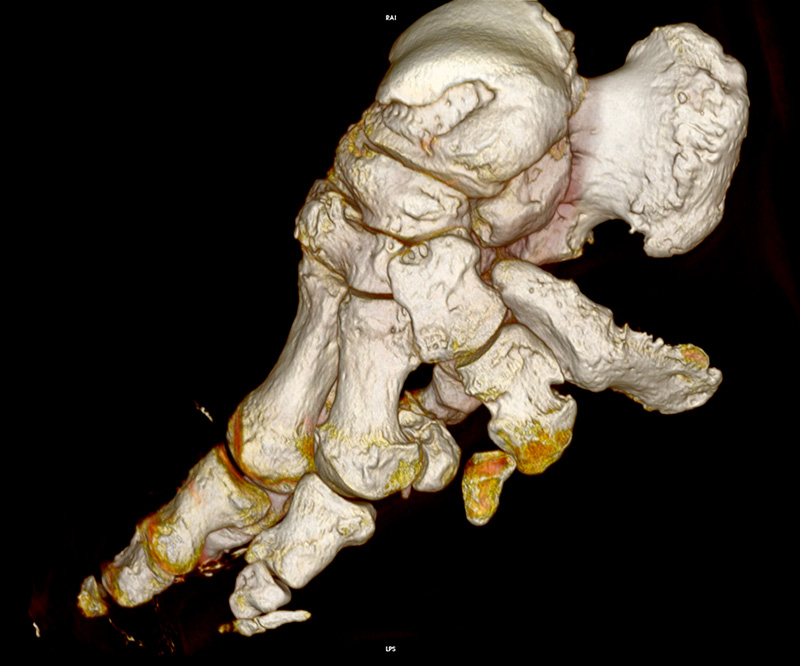 Now, for the first time, researchers at the Royal Veterinary College (RVC) have used CT scans to characterise skeletal problems and gain a better understanding of which type of diseases affect the musculoskeletal system and which anatomical structures are most commonly affected. This will aid in the diagnosis and treatment of lameness in future and improve animal welfare.
50 feet were donated to the RVC from zoos and safari parks around the European Union for clinical post-mortem studies, and as donations for research and teaching. Each have now been scanned with a CT scanner, which found all elephants in the study had some degree of foot disease at the time of death, and that many of the problems are related to weight-bearing and aging.
The study was performed by Sophie Regnault, a PhD student at the RVC's Structure and Motion Laboratory, and Jonathon Dixon, a clinical training scholar under the guidance and supervision of Renate Weller, the Professor of Comparative Imaging and Biomechanics at the RVC. It has been published in a new paper entitled Skeletal pathology and variable anatomy in elephant feet assessed using computed tomography in Peer J.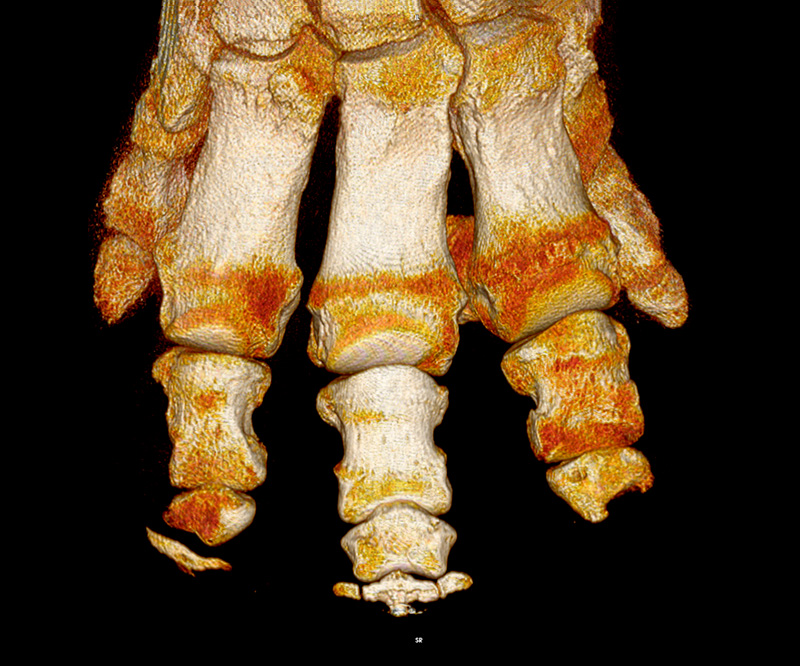 Professor John Hutchinson, Professor of Evolutionary Biomechanics, said: "This study has resulted in invaluable insight into the underlying causes behind musculoskeletal diseases that affect elephants' feet. Along with previous research at the RVC, this study will help vets recognise foot disease and continue to improve elephant welfare and management."
Professor Weller said: "This study is a great example where biomechanics is linked to clinical problems, thus helping us vets to not only diagnose and treat disease better but to also put preventative measures in place. It will also form the basis for further study on the effect of husbandry on musculoskeletal health in captive elephants.
The study was supported by the Biotechnology and Biological Sciences Research Council (UK).
---
Press Office Contact
Uche Graves / Zoe White
T: 0800 368 9520
E: uche.graves@plmr.co.uk / zoe.white@plmr.co.uk
Notes to Editors
The Royal Veterinary College (RVC) is the UK's largest and longest established independent veterinary school and is a constituent College of the University of London. The RVC offers undergraduate, postgraduate and CPD programmes in veterinary medicine, veterinary nursing and biological sciences, being ranked in the top 10 universities nationally for biosciences degrees. It is currently the only veterinary school in the world to hold full accreditation from AVMA, EAEVE, RCVS and AVBC.
A research-led institution, in the most recent Research Excellence Framework (REF2014) the RVC maintained its position as the top HEFCE funded veterinary focused research institution.
The RVC also provides animal owners and the veterinary profession with access to expert veterinary care and advice through its teaching hospitals; the Beaumont Sainsbury Animal Hospital in central London, the Queen Mother Hospital for Animals (Europe's largest small animal referral centre), the Equine Referral Hospital, and the Farm Animal Clinical Centre located at the Hertfordshire campus.
RVC Press Release 8 February 2017
See other Press Releases.
---
You may also be interested in:
John Hutchinson, Professor of Evolutionary Biomechanics at the Royal Veterinary College (RVC), has …