RVC experts at Great British Bioscience Festival
A team from the Royal Veterinary College went to east London over the weekend to bring the best of British bioscience to the public for three days of bioscience fun.
The Great British Bioscience Festival is the culmination of a year-long tour, enabling visitors to explore the fascinating world of biology through interactive science exhibits. The festival is organised by the Biotechnology and Biological Sciences Research Council, in partnership with LND Science Festival.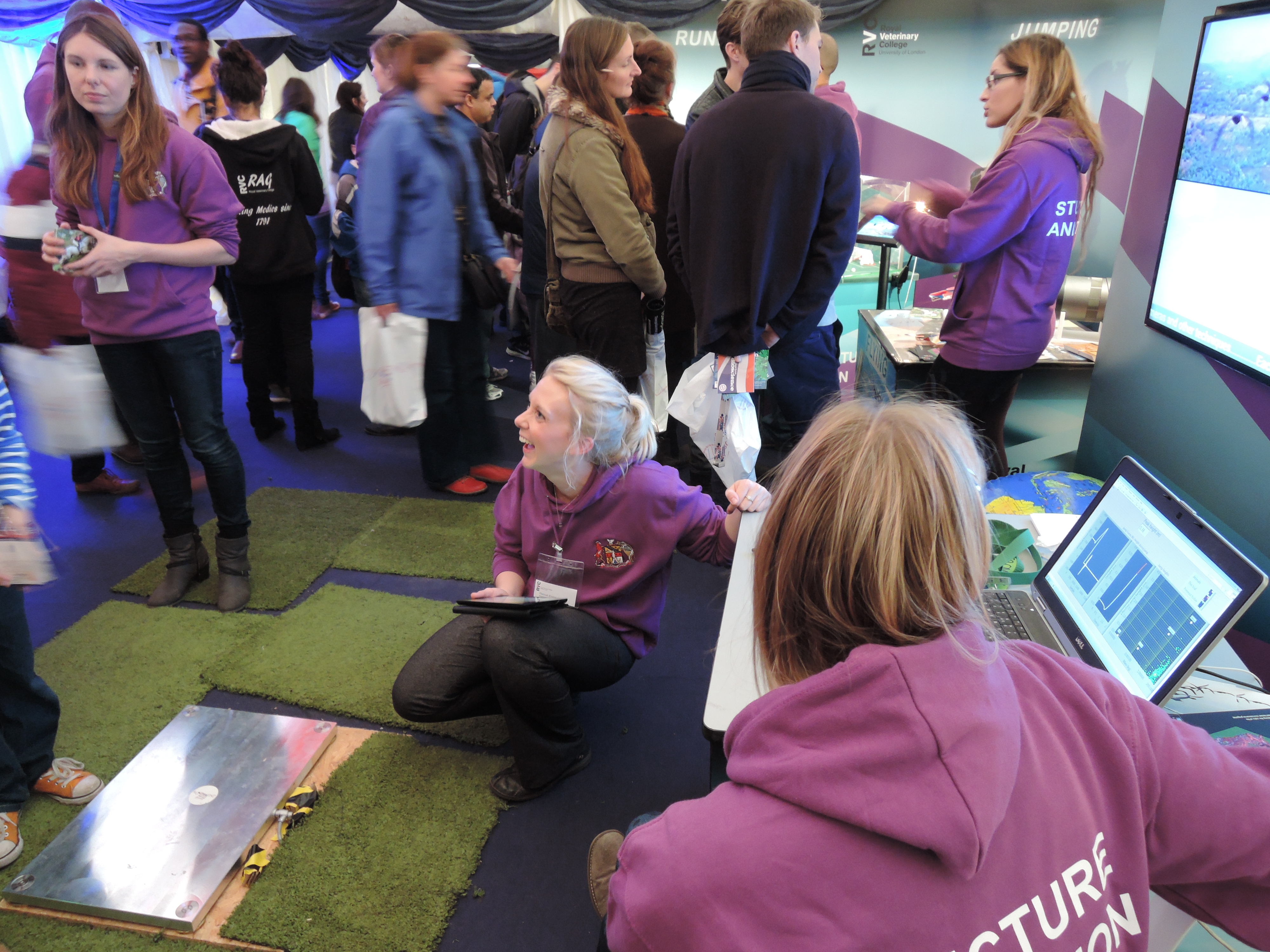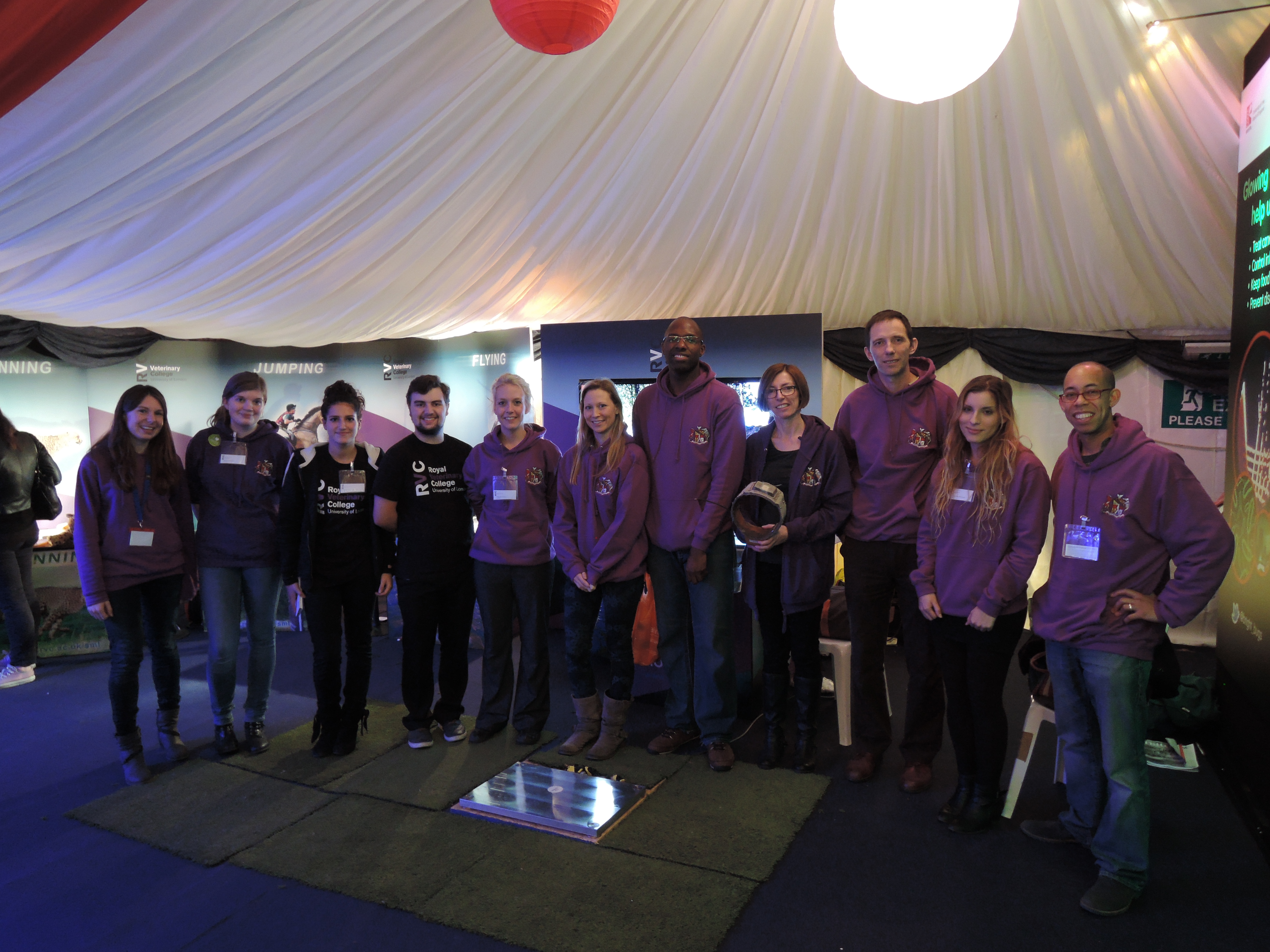 Professor Alan Wilson and his team showcased their exhibit 'Running, Jumping, Flying: The Science of Animal Locomotion' at the festival.
Researchers from the Royal Veterinary College Structure & Motion Lab investigate the biomechanics of animal locomotion using innovative technology and pioneering techniques. The research ranges from investigating how elite animal athletes (including humans, cheetahs, racehorses, greyhounds and falcons) achieve their remarkable performance, to limb evolution in dinosaurs and frogs. The research has wide-ranging impact, from animal-inspired robots to wildlife conservation and new insights into human ageing.
Exhibit visitors were able to jump on a force plate and see how high they could jump compared to other animals. They also had the chance to handle animal tracking and activity monitoring technology and collars used for studying wild cheetah and lions. Scientists chatted to visitors and explained the technology and the research.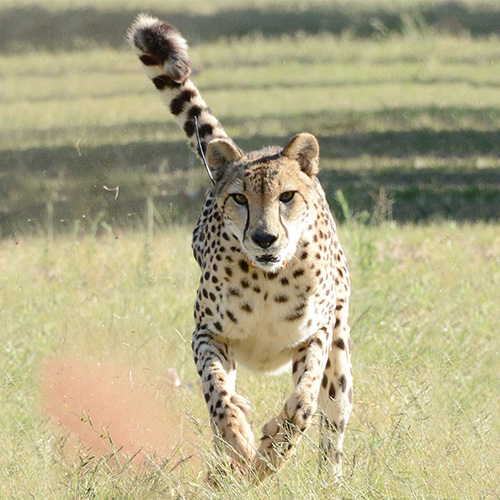 This free festival had over 20 exciting and interactive displays on offer.
For more information about exhibits at the Great British Bioscience Festival click here. To learn more about the science behind our exhibit, go to our festival project page.
---
You may also be interested in:
John Hutchinson, Professor of Evolutionary Biomechanics at the Royal Veterinary College (RVC), has …