RVC at the Great British Bioscience Festival - event attracts and inspires thousands
A team from the Royal Veterinary College entertained, educated and inspired thousands of visitors at the Great British Bioscience Festival, a free event held in East London.
The RVC team were one of 20 groups of leading scientists who took part in the three-day interactive event. The festival, which was the culmination of a year-long tour, was organised by the Biotechnology and Biological Sciences Research Council, in partnership with LND Science Festival.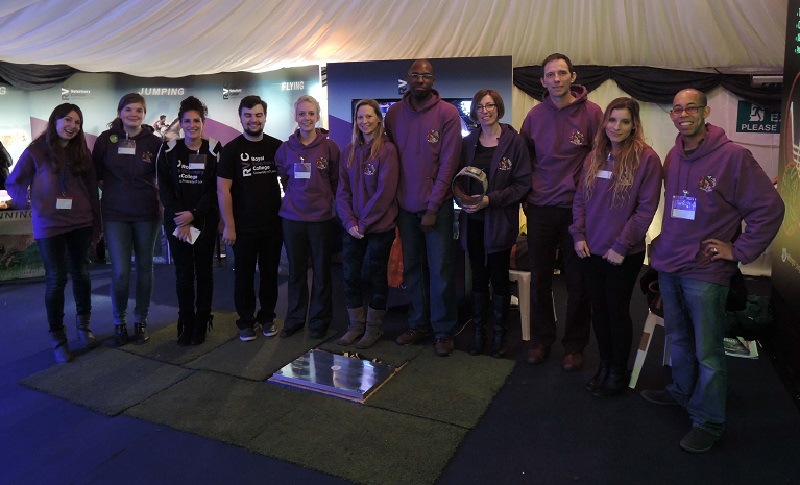 The RVC exhibit, presented by a team led by Professor Alan Wilson, was called 'Running, jumping, flying: the science of animal locomotion'. Researchers in the RVC's Structure and Motion Lab, which is headed by Professor Wilson, investigate the biomechanics of animal movement using innovative technology and pioneering techniques. The research has wide-ranging impact, from animal-inspired robots to wildlife conservation and new insights into the ageing process.
Exhibit visitors were able to jump on a force plate which calculated the height of their jump from the force through their feet. They also met the scientists behind the animal tracking and activity monitoring technology, which has been used to study hunting by wild cheetahs and V formation flight by birds as well as domestic cats.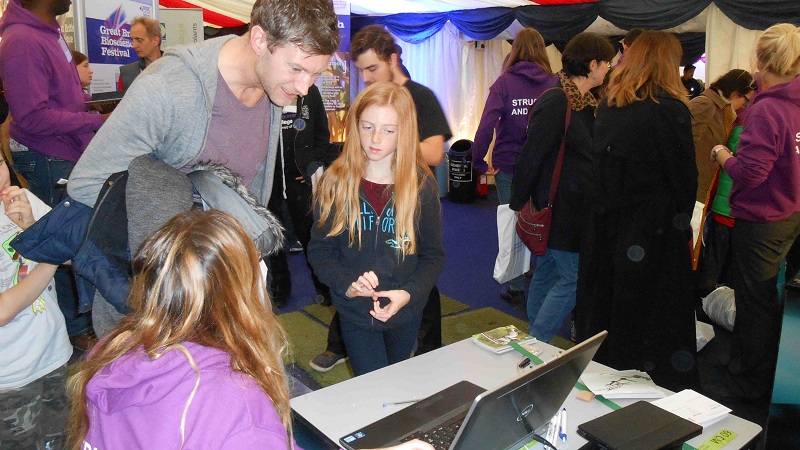 Speaking after the event, Professor Wilson said: "The Great British Bioscience Festival was an amazing experience for everyone involved. Thousands of visitors really enjoyed discovering how animals run, jump and fly, especially through handling our wildlife tracking collars and jumping on the force plate. It was great fun all round and we really enjoyed explaining the research we do in the Structure and Motion Lab to the visitors."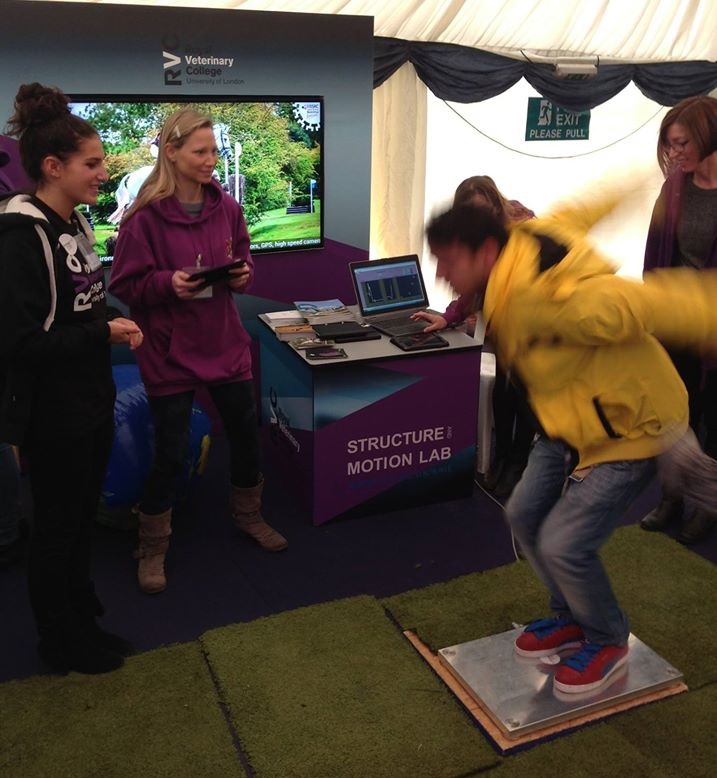 Professor Jackie Hunter, BBSRC Chief Executive, said: "BBSRC works with some of the most exciting and potentially far-reaching areas of research in bioscience, and must communicate with the public to respond to their aspirations and hopes for the future. The festival provided a unique opportunity to engage with the Great British public in a fun and interactive way – creating a truly amazing event."
More than 6,700 people attended the festival, which took place from November 14th to 16th at Museum Gardens in Bethnal Green.
---
You may also be interested in:
John Hutchinson, Professor of Evolutionary Biomechanics at the Royal Veterinary College (RVC), has …