Prehistoric cousin of modern-day giraffe brought digitally back to life
Researchers from the Structure and Motion team have led the development of a 3d model of a Sivatherium, an ancient form of Giraffid. PhD student Chris Basu worked with Professor John Hutchinson and Dr Peter Falkingham (Liverpool John Moores University).
Click here to read the full press release on the RVC website.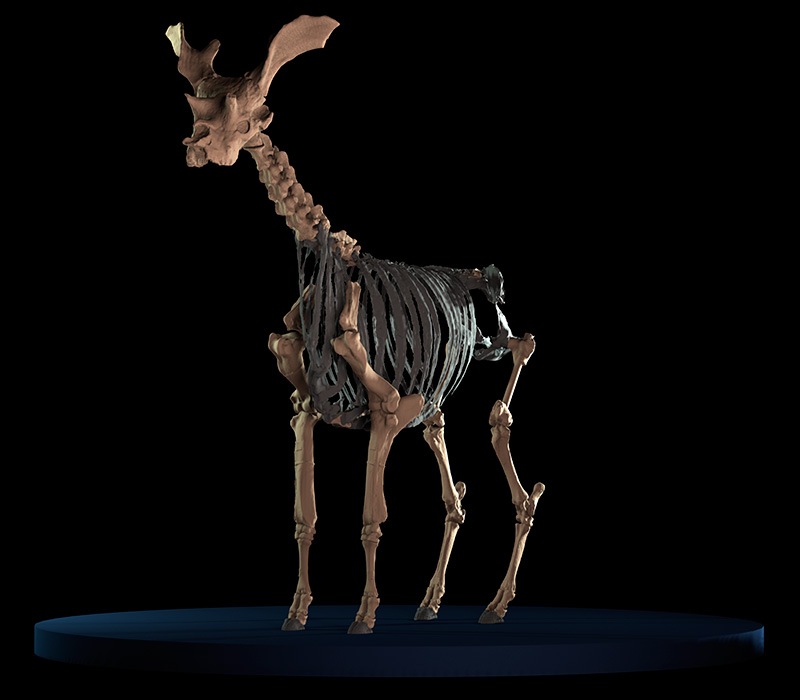 ---
You may also be interested in:
John Hutchinson, Professor of Evolutionary Biomechanics at the Royal Veterinary College (RVC), has …