Muscle, Power and Locomotion
New research from the Structure and Motion Laboratory supports the use of single skinned muscle fibres in studies of animal locomotion.
The research, recently published in The Journal of Experimental Biology, contriubutes to Professor Alan Wilson's LOCATE project, exploring the hunting and ranging practices of carnivores and their prey in the southern African savannah. These projects are, in part, concerned with how animals achieve their peak locomotive performance. Analysing muscle properties of different species is a protential indicator of such performance capacity.
In field conditions it is possible for our experienced veterinary surgeons to extract needle biopsies from key species; e.g. from predator-prey pairings such as cheetah/impala and lion/zebra. It is critical that skinned fibres prepared from these biopsies reflect the properties of muscle fibres in vivo. This publication, using a wild rabbit model, compared the mechanical performance of such skinned muscle fibres with intact muscle bundles. The study found that the maximum power and maximum isometric force at 25◦C was similar in both skinned and intact mucles fibres from the rabbit.
These findings reinforce the validity of the data from muscle biopsies prepared in the field. This is important to the LOCATE project - and the study of animal and human locomotion in natural environments more generally - in the sense of providing greater confidence that skinned muscle fibres are indeed a robust experimental surrogate of the muscle power that can be achieved by intact muscles in vivo.
The full paper can be found online at here.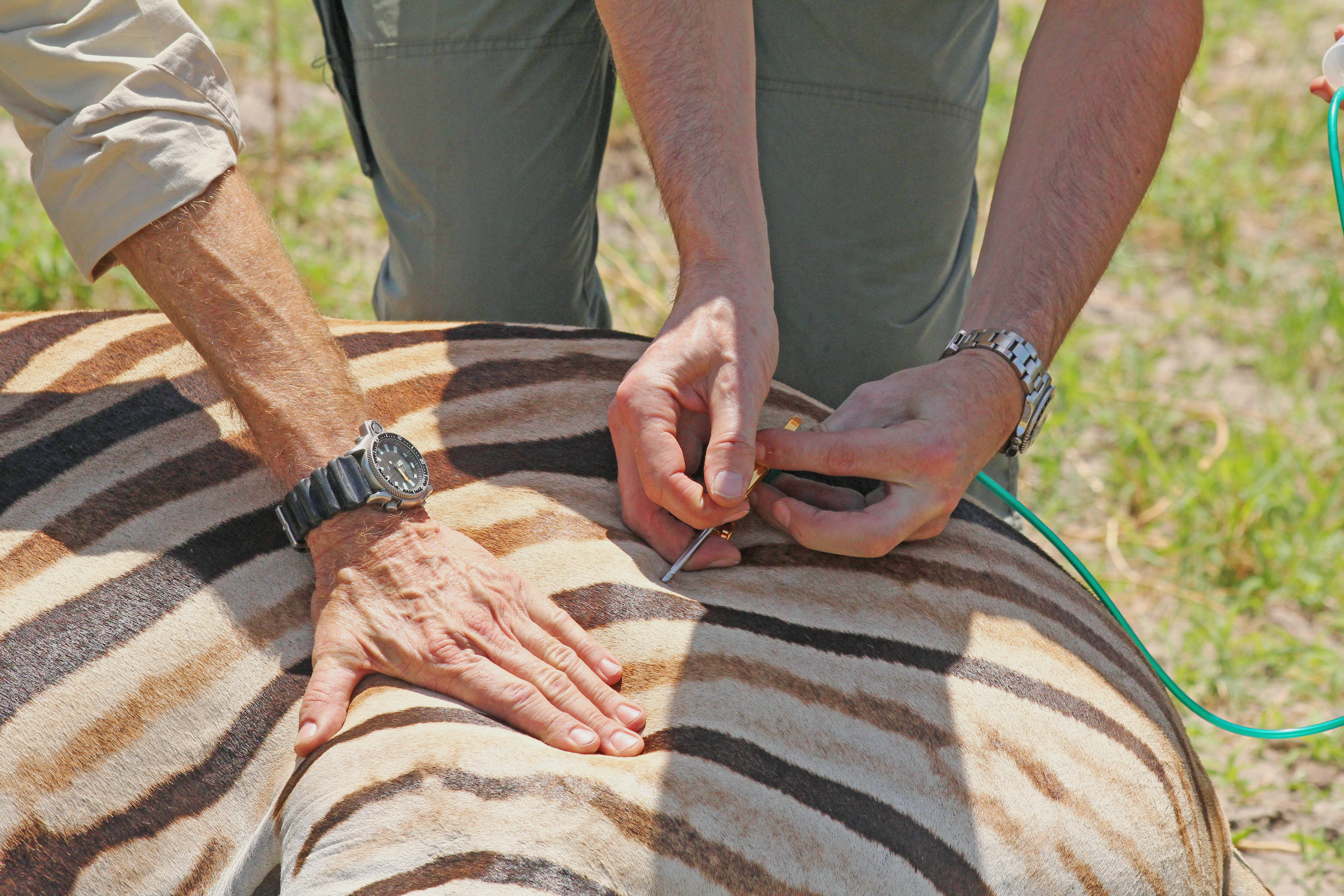 ---
You may also be interested in:
John Hutchinson, Professor of Evolutionary Biomechanics at the Royal Veterinary College (RVC), has …