Leading veterinarian awarded prestigious National Teaching Fellowship
A Professor in Comparative Imaging and Biomechanics from the Royal Veterinary College (RVC) has been honoured with a national award in recognition of her substantial national and international contributions to education and pedagogy.
Professor Renate Weller from the RVC's Department of Clinical Science and Services was awarded a National Teaching Fellowship by the Higher Education Academy (HEA). She becomes the seventh veterinarian to be awarded the fellowship – six of the seven veterinarians who are National Teaching Fellows were produced by the RVC.
Professor Weller started her academic career at the RVC in 2005. She has since progressed from Lecturer to Professor, and currently splits her time between clinical work and research. However, teaching remains a central component to both roles.
Renowned for her teaching excellence, Professor Weller received two RVC Awards for excellence in teaching, and been inducted into the International Hall of Fame for Farriers in recognition of her leadership in developing and delivering teaching for farriers.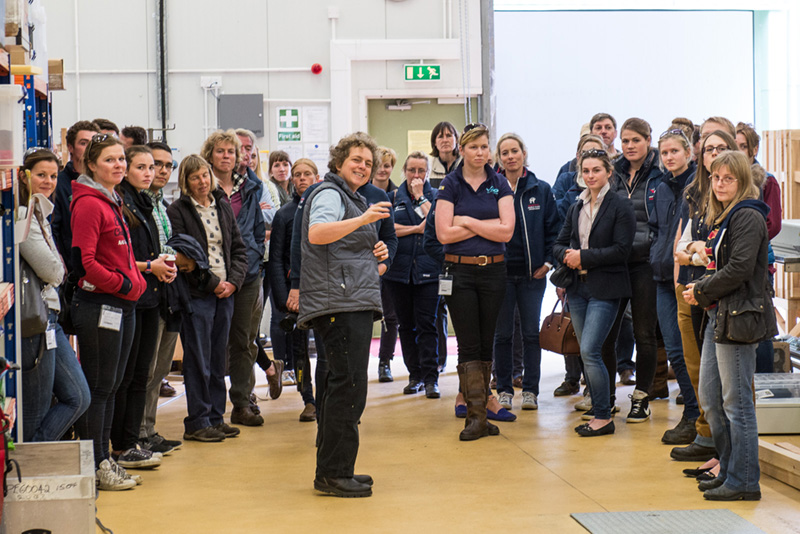 Professor Weller has led many innovations, which she has since disseminated at university, national and international levels. These have been implemented not only in the veterinary field, but the medical field also. This includes:
Introducing the

"Students as Creators"

theme – students not only create, but also validate new teaching methods, thus not only developing their own skills, but actively performing hypothesis-driven research and contributing to evidence-based teaching.
Creating the

medically themed "bake-off"

for students and staff called

"Sweet Anatomy". It has since been adopted by other veterinary and medical schools world-wide.
Establishing

rotations in diagnostic imaging

as compulsory components of undergraduate and postgraduate education.
Creating

interactive online cases and clinical skills stations

that students could access independently for equine diagnostic imaging.
Creating the

world's largest digital teaching image archive, with over 1,800 cases. To complement this, Professor Weller collected matching skeletal specimens and created a comprehensive library of textbooks. The RVC now have a waiting list of students from institutions world-wide to visit and use this resource.
As Director of the newly created Graduate Diploma in Equine Locomotor Research, which allows farriers to learn how to perform applied research in an HE context, Professor Weller is already planning to expand this paradigm-shifting initiative to other allied professionals. This will provide mature learners who have a wealth of practical experience to access higher education and equip them with the skills and knowledge needed to enhance the scientific evidence in their field.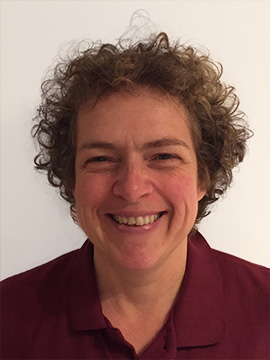 Speaking about the National Teaching Fellowship Professor Weller said: "I wanted to be a veterinarian from a very early age. Having grown up on a pig farm all I ever wanted to do was care for animals. A few decades later I am doing exactly that: as a clinician, researcher and teacher.
"As a child, little did I know that my role as a teacher would have far greater effect on my ability to alleviate the suffering of animals than as a veterinary practitioner.
"I am delighted to receive this accolade and very much look forward to continuing to influence future generations of veterinarians. No other achievement makes me prouder than the acknowledgement from my students that I influenced their life for the better."
---
Press Office Contact
Uche Graves
T: 0800 368 9520
E: uche.graves@plmr.co.uk
Notes to Editors
The Royal Veterinary College (RVC) is the UK's largest and longest established independent veterinary school and is a constituent College of the University of London. The RVC offers undergraduate, postgraduate and CPD programmes in veterinary medicine, veterinary nursing and biological sciences, being ranked in the top 10 universities nationally for biosciences degrees. It is currently the only veterinary school in the world to hold full accreditation from AVMA, EAEVE, RCVS and AVBC.
A research-led institution, in the most recent Research Excellence Framework (REF2014) the RVC maintained its position as the top HEFCE funded veterinary focused research institution.
The RVC also provides animal owners and the veterinary profession with access to expert veterinary care and advice through its teaching hospitals; the Beaumont Sainsbury Animal Hospital in central London, the Queen Mother Hospital for Animals (Europe's largest small animal referral centre), the Equine Referral Hospital, and the Farm Animal Clinical Centre located at the Hertfordshire campus.
"Students as Creators"
This has proven a powerful concept with 100% of students satisfied with their research experience compared to 28% across the whole student cohort.
It resulted in a publication rate of almost 50% compared to 20% for RVC student projects overall, and 15% reported elsewhere.
"Sweet Anatomy"
Baking is great for stress relief and provides common ground for staff and students.
Linking the pleasure of cakes and sweets to learning anatomy makes this less daunting for students in their first months at university.
RVC Press Release 5 September 2017
See other Press Releases.
---
You may also be interested in:
John Hutchinson, Professor of Evolutionary Biomechanics at the Royal Veterinary College (RVC), has …