Why have both giant land animals and many aquatic animals of varying sizes evolved to have more solidified bones?
This is something Professor John Hutchinson has been questioning for over ten years. To understand why this common evolutionary pattern has occurred across very different groups of vertebrates he began collecting data on animals with solidified bones, to shed light on how and why this arose. This investigation has led to international collaboration, bringing together independent datasets. Analysis of sawed bone sections and CT scans for species including modern elephants, rhinoceros, sea cows and sauropod dinosaurs enabled this question to be tackled on a broad scale, with the findings published in the Biological Journal of the Linnean Society.
The study has shown that solidified bones evolved many times in vertebrates. In some instances appearing first in swimming animals to give them the negative buoyancy needed to inhabit shallow waters and do brief dives to feed while in other instances appearing first in land animals that were evolving into giant sizes, aiding them in support. These findings show that not all animals with solid bones were habitually aquatic or had such ancestry.
These results could have significant impact on future studies investigating such fossil remains, as researchers have to be careful not to assume animals were aquatic if they have solid bones. Rather, all available evidence will need to be surveyed to distinguish whether such animals were heavy-set for support on land or for aiding shallow dives in the water. The study begins to reveal the diverse pattern of how bones become more solid and which bones are solidified in different groups, illustrating how evolution works in complex ways.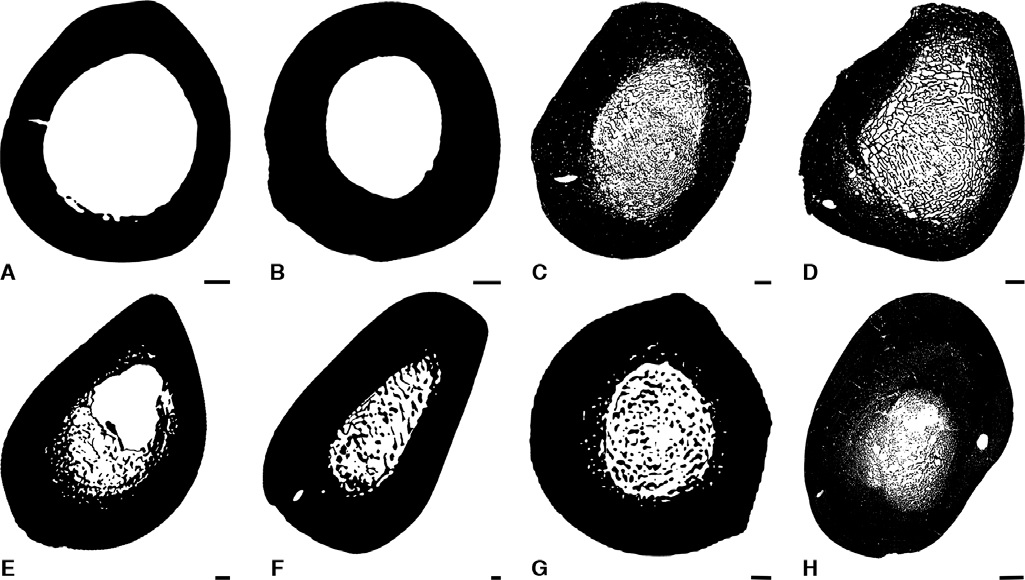 ---
You may also be interested in:
John Hutchinson, Professor of Evolutionary Biomechanics at the Royal Veterinary College (RVC), has …