Researchers from the RVC, including Professor John Hutchinson, have recently supported artist-designer Thomas Thwaites in his attempt to recreate life as a goat.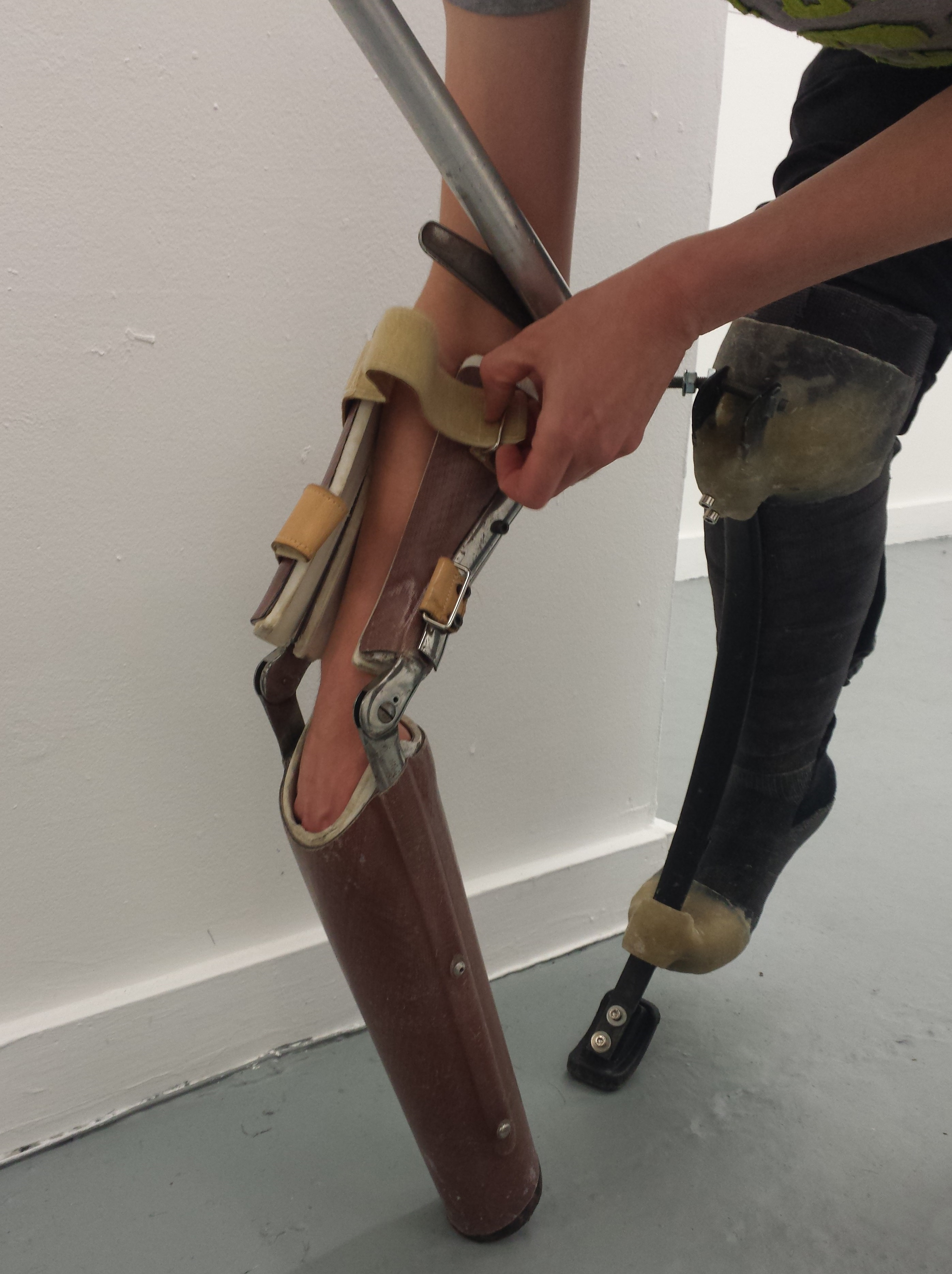 Thwaites has been working to bring together biomechanics, anatomy and art in order to create this lived experience. His motivation has been to escape the stress of life as a self-aware human and explore the simpler desires of an animal.
In order to realise this goal Thwaites needed to learn to move like a goat, which led him to the Structure and Motion Lab. By conducting a goat dissection we could provide key anatomical information, and biomechanical consultation, that assisted with the construction of realistic prosthetic limbs that would be used for Thwaites' goat suit.
This suit was used by Thwaites as he culminated his work by living as a goat for several days on a farm in the Swiss Alps, learning to climb and descend the steep and rocky terrain in a manner that replicated the animals themselves, and attempting to follow and mix with a herd of goats - with varied success.
Images and artefacts from this project have recently been exhibited in London's Studio 1.1 Gallery, while Thwaites will be releasing a book of the experience - GoatMan: How I took a Holiday from Being Human - early next year. You can read more about the role played by the Structure and Motion Lab on Professor Hutchinson's blog: "What's in John's Freezer?"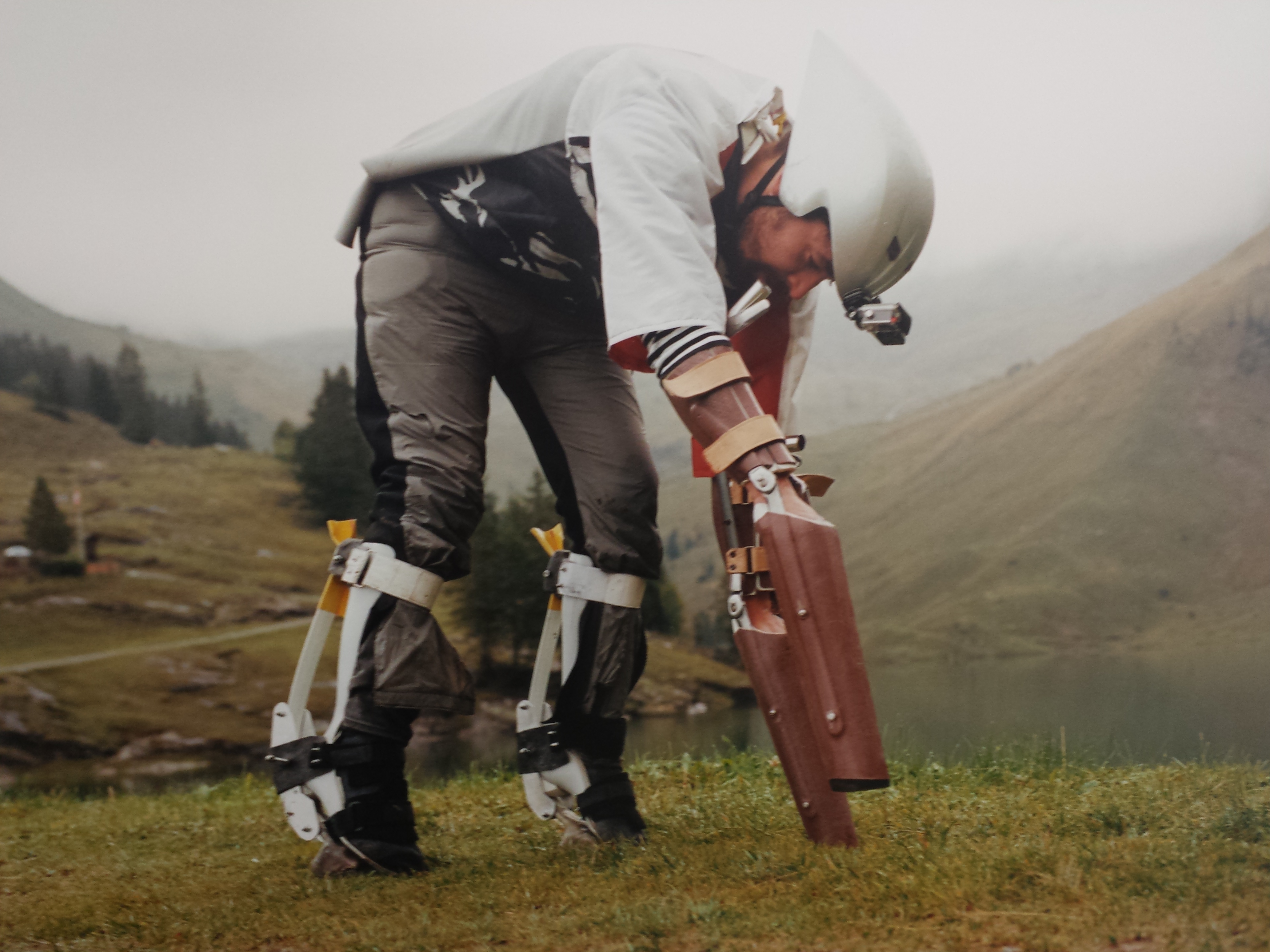 ---
You may also be interested in:
John Hutchinson, Professor of Evolutionary Biomechanics at the Royal Veterinary College (RVC), has …