Galloping isn't such hard work for horses
For the first time, external mechanical work in galloping racehorses has been measured using force plates as ergometers. The results of this study, conducted by Royal Veterinary College (RVC) researchers in the Structure and Motion Laboratory, have been published in a new paper out this week.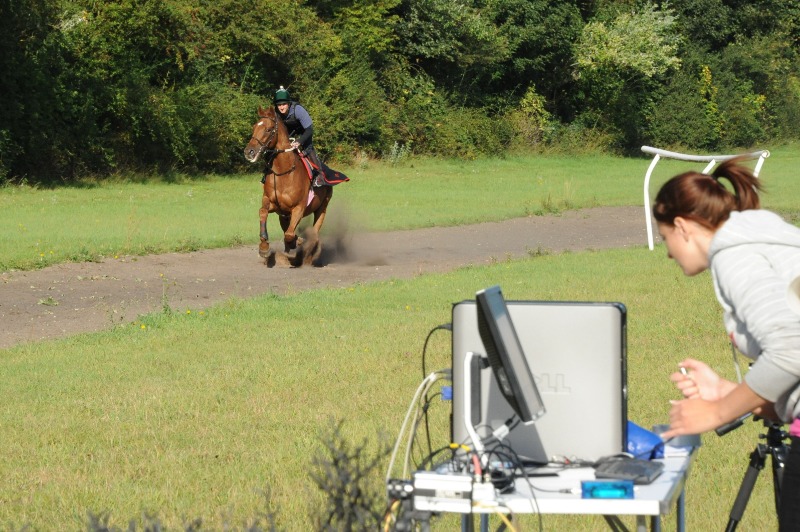 Horses have evolved as fast and economical runners, to move over long distances and escape predation. Thoroughbred racehorses in particular, have been selectively bred to reach top racing speeds in excess of 40mph, however, relatively little is known about the limits to these top speeds or how horses achieve such efficient movement.
Researchers in the RVC's Structure and Motion Lab set out to investigate racehorse galloping by burying an instrumented runway under the racing surface at the British Racing School in Newmarket. A professional jockey rode seven thoroughbred racehorses over this specialist equipment, allowing the researchers to directly measure the external mechanical work of galloping in these animals.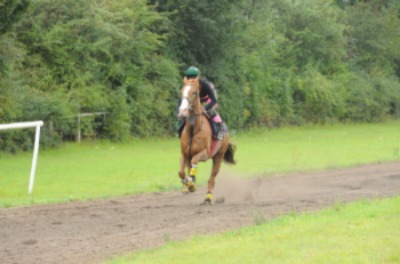 External mechanical work (Wext) is how much work the horse has to do to move relative to its environment. Previously reported values for Wext in galloping horses have been estimated via different methods to those in this study and values reported have been high, counterintuitive in a species adapted for high speed locomotion over long distances. In this study, the researchers buried a series of force platforms under the racing surface, allowing them to directly measure how much the horses pushed on the ground as they galloped.
Researcher Dr Zoe Davies commented, "This was really challenging data to collect and, to our knowledge, it is the first time high speed galloping force plate data have been collected from such a large animal." The results showed values much lower than those previously reported using different methods.
When combined with published values for internal mechanical work (how much work the horse has to do to move its limbs relative to its body) and metabolic work (converting energy from food into energy used in the muscles), the researchers were able to calculate the apparent efficiency of galloping (similar to the miles per gallon of a car). Efficiency values were 37-46% which contributes detail to explaining how racehorses gallop so efficiently.
Professor Alan Wilson commented, "These data provide fresh insights into these remarkable animals."
The paper 'External mechanical work in the galloping racehorse' has been published in Biology Letters this week and can be accessed online.