Wellbeing and Boredom @ Night at the Vet college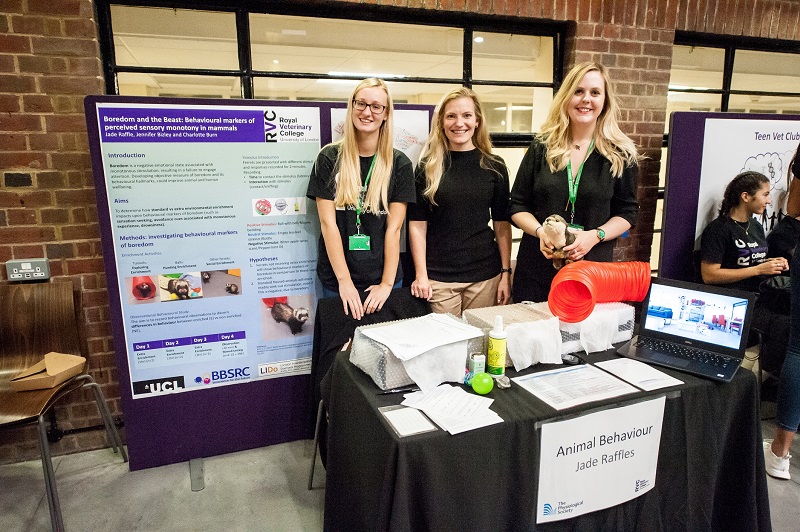 The topic for this terms Night At The Vet College held on the 22nd of November was 'Animal Wellbeing'. Jade Raffle, AWSE's LiDo placement student set up her stand to teach the public about animal boredom and to tell them about her project with our ferrets. Helped along by Lauren Kirby, BVetMed student ambassador and Natalie Chancellor, group research technician. Jade was asking the public to join in with a fun mini questionnaire to gain yet more data, once completed participants could then chose to put their hands into a nice, neutral or nasty box with a hidden surprise, this aimed to replicate the base theory behind Jade's work with ferrets. It was very well received by the public, particularly the younger audience who were keen to guess the contents of our nasty box (wet noodles). Thank you to those involved and of course to the attendees for their willingness to play.
To find out more about the work our group are doing please refer to Dr. Charlotte Burn's work here.