RVC graduate receives prestigious BVA award
Ruth Layton, a Royal Veterinary College (RVC) graduate, has received the British Veterinary Association's prestigious Chiron Award, in recognition of the contributions she has made driving progress in animal welfare within global food supply chains.
The Chiron Award is presented by the British Veterinary Association (BVA) for outstanding contributions to veterinary science or for outstanding services to the profession, judged in either case as being of a calibre commanding international or inter-professional recognition. This award is made in recognition of a lifetime's achievements.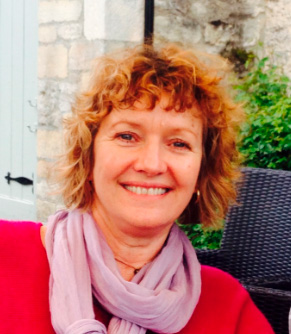 Ruth, who graduated from the RVC in 1978 and began her career as a mixed animal vet, is a co-founding director of international food chain sustainability business Benchmark Holdings. She uses her expansive knowledge of farm animal welfare and sustainability best practice to make a real difference to livestock farming systems.
After completing a Royal College of Veterinary Surgeon (RCVS) Diploma in Animal Welfare Science, Ethics and Law, she co-founded FAI Farms and later Benchmark holdings, where she currently heads the Sustainability Science division. Benchmark has grown to become an international biotechnology and sustainability business, turning over in excess of £100 million and employing 900 people.
Through Benchmark's FAI Farms, Ruth has driven progress in farm animal welfare within the supply chains of major food brands including McDonalds and Marks & Spencer. Ruth is renowned for her industry and community engagement and has held a number of committee and trustee positions. She served for many years on the UK's Farm Animal Welfare Council (FAWC), and is currently a trustee for the Food Ethics Council and the Farm Inspiration Trust, a charity offering activities for adults with learning disabilities on FAI's working farm in Oxford.
Ruth's passion for food sustainability in both local and global contexts also led her to establishment of a trust fund - 'Fund for Sankalpa' - in 2015, through which she funds local food projects in the UK and microfinance projects of budding entrepreneurs in Africa. Through this fund she helped to establish FarmWel, an organisation that is currently advising the UK government on its post-Brexit agriculture strategy for a sustainable farming future.
On hearing that she was to receive the Chiron Award, Ruth commented: "I am truly honoured to receive this award from the BVA. It is recognition of the hard work, determination and bravery of the individuals I have worked with over the years to challenge the status quo in the food chain. There was a recognition of the urgent need to improve food production systems, particularly animal welfare, and I knew this could only be made the norm if we were to collaborate with some of the world's biggest organisations. Thus we founded FAI Farms and the wider Benchmark Group and I'm proud to see the results in practice."
She added: "The journey towards a sustainable food chain continues and I look forward to contributing in the years to come with a key focus on the shift from consumerism to citizenship."