New dog-fighting research: The reasons why vets under-report cases in the UK
New pioneering research suggests that nearly 15% of veterinary professionals suspected that they had treated at least one dog that was engaged in illegal dog fighting in 2015. However, most of these cases were not reported to the relevant authorities.
The report by researchers from the Royal Veterinary College (RVC), was based on the responses to a UK-wide survey of veterinary practices and concluded that more education is required to assist clinicians and nurses in identifying physical signs of illegal dog fighting, and more advice and support in reporting it. The reasons given for the lack of reporting included:
Problems identifying cases with confidence
Uncertainty surrounding when it is appropriate to break client confidentiality or indeed how to report a case
Concern about the ongoing welfare of the patient
Negative experience with reporting.
Information from the RSPCA and the Crown Prosecution Service suggests that dog fighting still persists despite being illegal since 1835 in the UK. Veterinarians and veterinary nurses play key roles in identifying injuries arising from illegal dog fighting and by providing information to authorities that contributes to tackling criminal behaviour that is also associated with human abuse.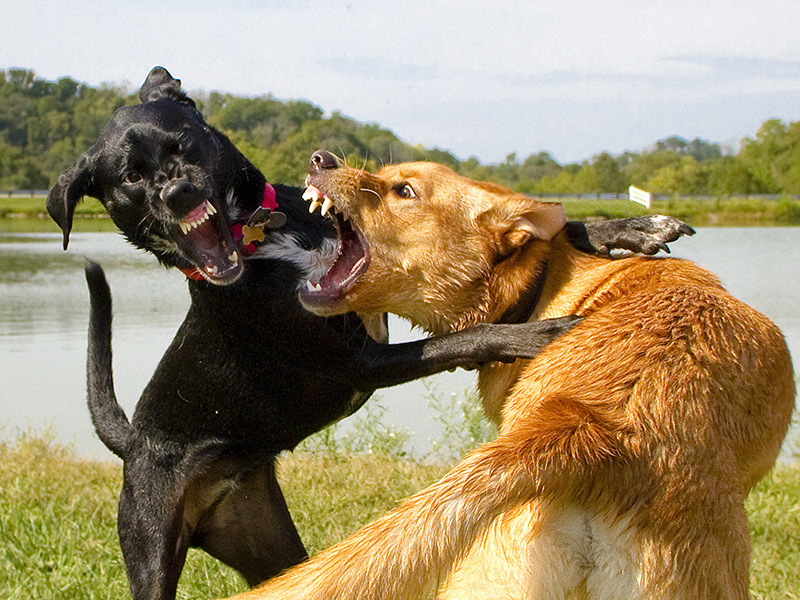 This study addresses a significant gap in our knowledge of the subject. Until now, there has been no analysis regarding the experiences of veterinary nurses that treat animals suspected of abuse. Furthermore, there has been a limited amount of information on the experiences of veterinarians with dog fighting cases, or direct information from veterinary professionals explaining why they are under-reporting this illegal activity.
The research showed that of the 423 veterinary professionals that responded to their questionnaire, 61 (14.4%) believed they had treated a dog involved in a fight. Of these 423 veterinary professionals, 159 were registered veterinary nurses (RVNs) and 264 were vets. RVNs were statistically more likely to suspect that dogs in their care had been involved in an illegal fight, possibly due to their greater role in inpatient care, however they were not more or less likely to report any suspicions; suggesting RVNs face greater barriers to reporting.
The Royal College of Veterinary Surgeons (RCVS), the regulatory body for veterinary surgeons and RVNs in the UK, issues its own guidance for veterinary professionals regarding client confidentiality, and how and when it is appropriate to disclose information to the authorities.
Dr Siobhan Abeyesinghe, Co-Author of the report and Senior Lecturer in Animal Behaviour and Welfare Science at the RVC, said: "This study has revealed that a small, but significant, population of dogs seen by veterinary professionals is still suspected of involvement in dog fighting, despite it being illegal for nearly 200 years. The veterinary team are on the front line and have a key role to play in eradicating this practice, but we believe that there are many barriers that need to be addressed in order to enable their contribution. We would encourage any veterinary professionals to alert the relevant authorities to any cases of suspected involvement in dog fighting."
Guidance for Vets
The BVA and Links group have produced comprehensive guidance for veterinary teams on recognising and reporting non-accidental injury: Recognising abuse in animals and humans (PDF).
RVCS guidance on decisions to break client confidentiality is available in their Code of Professional Conduct: 14 Client Confidentiality.
For further advice call RCVS Professional Conduct Department on 020 7202 0789.
Notes to Editors
A copy of the research 'Reporting of suspected dog fighting to the police, RSPCA and equivalents by veterinary professionals in the UK' is available on request.
For more information please contact:
About the Royal Veterinary College
The Royal Veterinary College (RVC) is the UK's largest and longest established independent veterinary school and is a constituent College of the University of London.
The RVC offers undergraduate, postgraduate and CPD programmes in veterinary medicine, veterinary nursing and biological sciences.
It is currently the only veterinary school in the world to hold full accreditation from AVMA, EAEVE, RCVS and AVBC.
In 2017, the RVC received a Gold award from the Teaching Excellence Framework (TEF) – the highest rating a university can receive.
A research-led institution, in the most recent Research Excellence Framework (REF2014) the RVC maintained its position as the top HEFCE funded veterinary focused research institution.
The RVC ranked as the top vet school in the Agriculture, Veterinary and Food Science unit of the most recent Research Assessment Exercise, with 55% of academics producing world-class and internationally excellent research.
The College also provides animal owners and the veterinary profession with access to expert veterinary care and advice through its teaching hospitals; the Beaumont Sainsbury Animal Hospital in central London, the Queen Mother Hospital for Animals (Europe's largest small animal referral centre), the Equine Referral Hospital, and the Farm Animal Clinical Centre located at the Hertfordshire campus.