Congratulations to RVC's first Biological Sciences (Animal Behaviour, Welfare and Ethics) graduates
RVC is delighted to announce that the first student cohort have graduated from our 3 year BSc in Biological Sciences (Animal Behaviour, Welfare and Ethics) degree.
These graduates studied this biological science subject with a multidisciplinary emphasis that allowed them to explore why animals behave the way they do, how we can scientifically study their emotions, and how to monitor and safeguard their welfare using scientific evidence.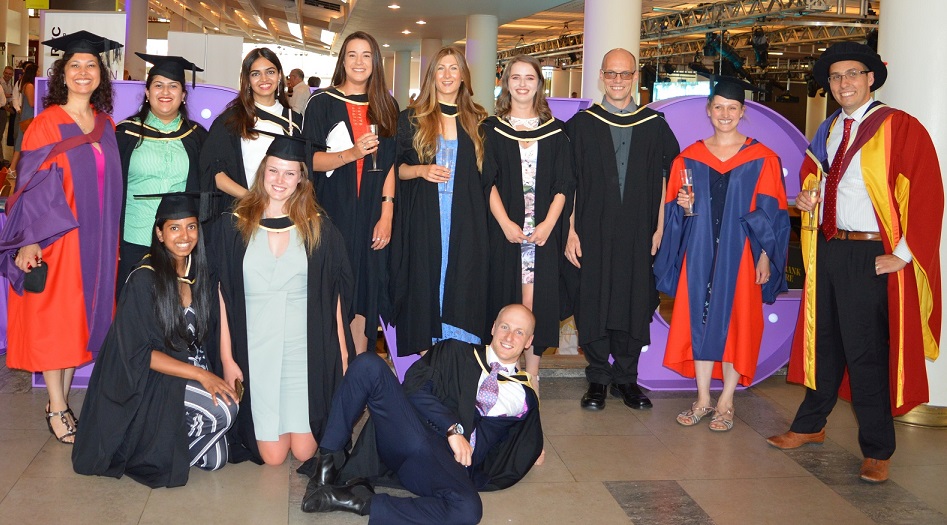 Photo Credit: Mr Goollam Kader
Students on this course really enjoyed the opportunities to handle animals, said it was great to debate and discuss animal welfare issues with lecturers and course-mates and viewed the subject as an "interesting field of science and will be useful in many further career choices".
As well as the taught course, the students conducted their own biological research projects, on topics ranging from dog behaviour, through to farm animal husbandry, or environmental enrichment for zoo sealions or tropical birds.
Dr Charlotte Burn, who leads the course, is among the dedicated lecturers from the RVC Animal Welfare Science and Ethics group and wider RVC staff who are excited about these students graduating. She said "It's been wonderful to get to know these students over the past three years and discover their different strengths and interests. Some of them are planning to use their broad scientific and communication skills in a range of graduate jobs, whilst others will use their specialist skills in animal behaviour and welfare careers. I'm excited to see what they all do next!".
We congratulate our first graduating cohort and wish them the best in their future careers.
To find out more about the course, you can visit https://www.rvc.ac.uk/study/undergraduate/bsc-biological-sciences-animal-behavior-and-welfare.
Photo Credit: Brian Cox