Nutrition breakthrough to help manage dogs with epilepsy
Research from the RVC canine epilepsy clinic leads to the development of the first and only diet to help nutritionally manage dogs with idiopathic epilepsy as an adjunct to veterinary therapy. The diet, Purina® Pro Plan® Veterinary Diets NC NeuroCare™, will be available to those with a veterinary prescription in the USA starting in March.
Research1 from RVC canine epilepsy clinic, in partnership with Nestlé Purina, provided the basis for the development of the first and only diet to help nutritionally manage dogs with idiopathic epilepsy as an adjunct to veterinary therapy.
The diet Purina® Pro Plan® Veterinary Diets NC NeuroCare™ will be presented to veterinarians at The North American Veterinary Community annual conference in Orlando, Florida.
Epilepsy is a common chronic neurological condition diagnosed in dogs and humans2. The most common treatment for canine epilepsy is anti-epileptic drugs (AEDs). Past studies have also found that in approximately a third of dogs, current drug treatments failed to reduce, by at least 50%, the number of seizures they experience 3-5. The RVC epilepsy clinic is continuously working on new management options to improve seizure control further, quality of life of dogs with epilepsy and to give back control to owners.
Professor Holger Volk, Head of the Department of Clinical Science and Services of the RVC and specialist in Neurology and Neurosurgery, said: "Canine epilepsy is a complex condition and can be very distressing for the dog and their owner, which I know from personal experience having had a dog with fits. Drug treatments can be successful in reducing seizures, but it is important to note that consistent remission can be difficult to attain and we need to find new strategies to broaden our management toolkit".
One of the most exciting new areas of research in canine epilepsy is on the effects of diet. Holger added: "Breeders and dog owners have often told me that they feel that the food that they give to their dogs does influence the control of their seizures."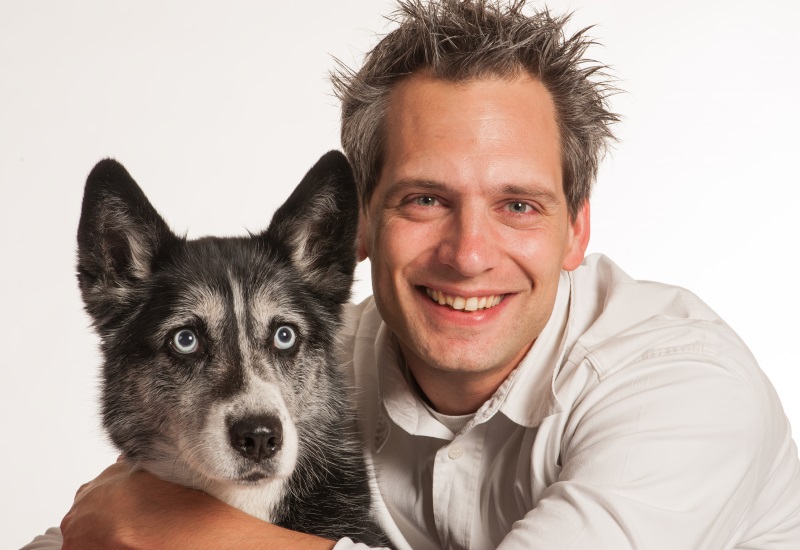 These anecdotal observations kindled the idea of looking closer at the effect of diet on dogs with epilepsy. Holger emphasised the importance of giving a consistent diet, which can be extremely difficult in a real world situation, because one of the effects of epilepsy drugs is to stimulate appetite and so these dogs will always be looking for food. Giving leftovers from human meals can further add to the challenge of looking after a pet with epilepsy because ingredients, such as high salt levels in many human foods, can interfere with how dogs process some of the AEDs. It is not just the amount of food that matters, the individual nutrients are also important.
The team at the RVC demonstrated this in a study that showed a diet rich in medium-chain triglycerides (MCT) can help control seizures1. The study was a six-month randomised, placebo-controlled, double-blinded crossover study conducted in dogs with idiopathic epilepsy that were also being administered AEDs. It demonstrated for the first time that a test diet with MCT oil can have positive effects on reduction of seizure frequency when fed as an adjunct to veterinary therapy (71% of dogs showed a reduction in seizure frequency, 48% of dogs showed a 50% or greater reduction in seizure frequency and 14% of dogs achieved complete seizure freedom).
"Our new formula was inspired by this study conducted in dogs with epilepsy at the Royal Veterinary College, and in partnership with Purina. Purina Pro Plan Veterinary Diets NC NeuroCare is the first and only diet to help nutritionally manage dogs with epilepsy as an adjunct to veterinary therapy," says Jason Gagné, DVM, Dipl. ACVN and Director, Veterinary Technical Marketing at Purina, "NeuroCare is enhanced with MCT oil, plus a unique blend of nutrients, including arginine, EPA + DHA, antioxidants and B vitamins to help support a dog's cognitive health." Holger added, "We hope this new diet makes a difference and brings new hope to owners of dogs with epilepsy. It will not be the magic wand for all patients with epilepsy. It will need to be given under the guidance of a veterinarian and should be given as an adjunct to veterinary therapy."
1Law TH, Davies ES, Pan Y, et al. A randomised trial of a medium-chain TAG diet as treatment for dogs with idiopathic epilepsy. Br J Nutr. 2015;114:1438-47.
2Chandler K. Canine epilepsy: What can we learn from human seizure disorders? Vet J. 2006;172:207–217.
3Podell M, Fenner W. Bromide Therapy in Refractory Canine Idiopathic Epilepsy. J Vet Intern Med. 1993;7:318-327.
4Trepanier L, Schwark W, Van Schoick A, et al. Therapeutic Serum Drug Concentrations in Epileptic Dogs Treated with Potassium Bromide Alone or in Combination with Other Anticonvulsants: 122 cases (1992-1996). J Am Vet Med Assoc.1998;213:1449-1453.
5Schwartz-Porsche D, Loscher W, Frey H. Therapeutic Efficacy of Phenobarbital and Primidone in Canine Epilepsy: A Comparison. J Vet Pharmacol Ther. 1985;8:113-119.
---
Press Office Contact
Uche Graves / Zoe White
T: 0800 368 9520
E: uche.graves@plmr.co.uk / zoe.white@plmr.co.uk
Notes to Editors
The Royal Veterinary College (RVC) is the UK's largest and longest established independent veterinary school and is a constituent College of the University of London. The RVC offers undergraduate, postgraduate and CPD programmes in veterinary medicine, veterinary nursing and biological sciences, being ranked in the top 10 universities nationally for biosciences degrees. It is currently the only veterinary school in the world to hold full accreditation from AVMA, EAEVE, RCVS and AVBC.
A research-led institution, in the most recent Research Excellence Framework (REF2014) the RVC maintained its position as the top HEFCE funded veterinary focused research institution.
The College also provides animal owners and the veterinary profession with access to expert veterinary care and advice through its teaching hospitals; the Beaumont Sainsbury Animal Hospital in central London, the Queen Mother Hospital for Animals (Europe's largest small animal referral centre), the Equine Referral Hospital, and the Farm Animal Clinical Centre located at the Hertfordshire campus.
RVC Press Release 17 February 2017
See other Press Releases.
You may also be interested in:
---
How safe are antiepieleptic drugs? RVC research sheds light on epilepsy treatments.

Researchers …