RVC research tackles endemic cattle disease
Royal Veterinary College (RVC) research could enable cattle to be vaccinated more effectively against bovine viral diarrhoea virus (BVDV), an endemic viral disease which has a considerable economic impact in the UK and elsewhere.
Control of BVDV infection is of great concern to the cattle industry because the virus causes a variety of clinical diseases and reproductive disorders, as well as secondary infections such as mastitis that adversely affect essentially all stages of the production cycle. Consequently various BVDV eradication programmes are in place in different parts of the world.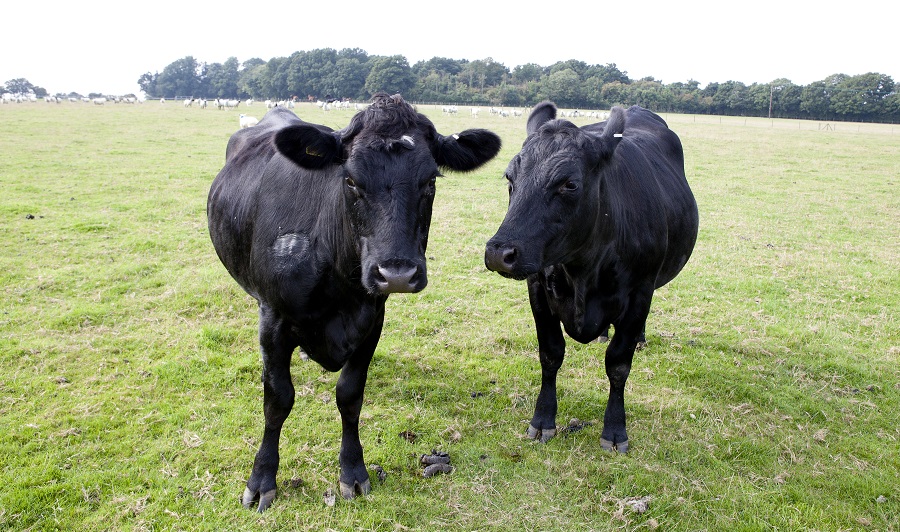 Production losses primarily stem from reproductive failure and immunosuppression during acute infection, which predisposes calves to respiratory or enteric diseases. The effects of BVDV infection on the innate and acquired immune system are unique and result in dramatic immune dysfunction. Vaccination alone is not sufficient to protect against foetal infection and losses due to BVDV. This is because no single BVDV vaccine has been shown to give complete foetal protection.
Despite eradication programmes and increased awareness regarding biosecurity measures, vaccination is still the most important strategy for controlling BVDV infections in many countries. Current BVDV vaccines require injection and a temperature controlled supply chain. New oral vaccines would provide a more convenient route of administration, thus being of great advantage if shown to be as protective as the current injectable ones.
The BBSRC supported RVC doctoral study investigated the potential of Saccharomyces cerevisiae as vaccine delivery tool to develop an oral vaccine to BVDV. S.cerevisiae is a non-invasive, non-pathogenic organism and therefore an attractive tool for delivering antigens and therapeutic molecules. It has been shown to effectively elicit mucosal and systemic immunisation by administration to mucosal sites, including the oral, respiratory and genital tracts.
Oral vaccines represent an improvement on antigen-delivery technology as they overcome the problems associated with injection management and facilitate antigen booster when the animal's immunity is below the protective window.
---
You may also be interested in:
Joanne Webster FMedSci, Professor of Parasitic Diseases at the Royal Veterinary College (RVC), has …