Animal health experts call for Welsh Government to fund sheep scab programme
An innovative new report advocating the need for a more co-ordinated effort from sheep scab infected farms could bring Wales one step closer to controlling the disease.
Sheep scab is caused by mites living in the fleece of sheep and feeding on the skin, and can have a highly debilitating and even deadly effect on flocks. Infected animals suffer from rapid weight loss, infections caused by persistent scratching of the skin, and if pregnant ewes get it, it can result in weaker, smaller lambs. All of this is distressing for the animal and farmer, and can have serious economic implications for Wales/the UK.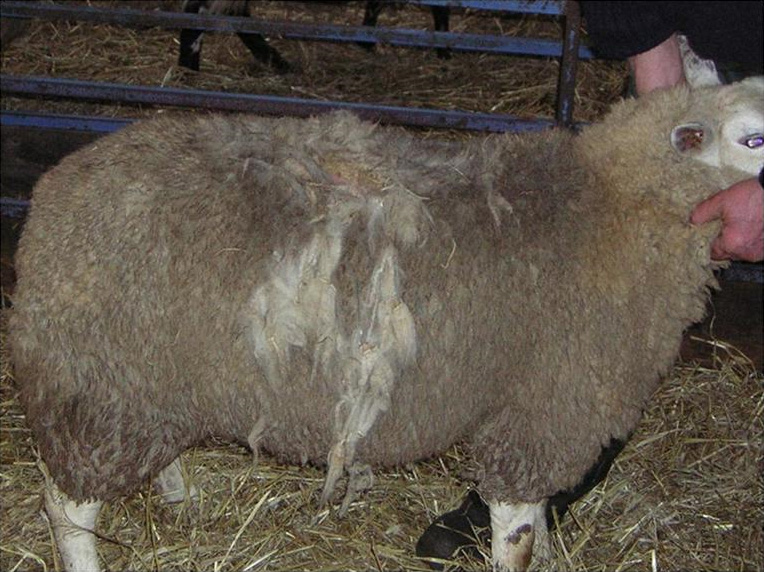 A new report created by Welsh farming unions and sheep industry representatives and veterinary experts, including the Royal Veterinary College (RVC), has identified a more holistic approach to stopping the disease is necessary. The report argues that if neighbouring infected premises worked together to implement a scab control programme it would be easier to deal with outbreaks and could even mean no more sheep scab in Wales.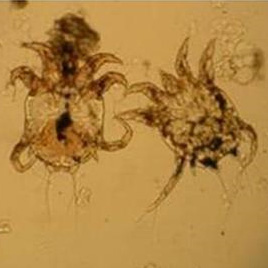 Measures farmers should work together on include: ensuring that no sheep are left out on the hills when attempting to treat for scab; keeping sheep off infected land or out of infected housing for 17 days to prevent reinfection ; and practising good quarantine procedures.
The collaborators have now submitted the report for consideration by the Wales Animal Health and Welfare Framework Group and are now calling for the Welsh Government to provide the multi-million pound funding needed to kick-start its recommendations.
Dr Neil Paton, Lecturer in Farm Animal Health and Production at the RVC and collaborator on this paper, commented: "Sheep scab is an insidious problem and has significant welfare implications for infected sheep. It is therefore highly important that sheep scab eradication is funded in Wales."
The other members of Welsh sheep Scab group are: John Griffiths, Agriculture Resource Centre manager at Coleg Sir Gar Gelli Aur, Dr Hazel Wright, Senior Policy Officer at the Farmers' Union of Wales, Dafydd Jarrett, Policy Advisor at NFU Cymru, Helen Roberts, Secretary of the National Sheep Association in Wales, and Moss Jones of Farm Assured Welsh Livestock.
Notes for Editors
For more information please contact:
About the RVC
The Royal Veterinary College (RVC) is the UK's largest and longest established independent veterinary school and is a constituent College of the University of London.
The RVC offers undergraduate, postgraduate and CPD programmes in veterinary medicine, veterinary nursing and biological sciences.
It is currently the only veterinary school in the world to hold full accreditation from AVMA, EAEVE, RCVS and AVBC.
In 2017, the RVC received a Gold award from the Teaching Excellence Framework (TEF) – the highest rating a university can receive.
A research-led institution, the RVC maintained its position as the top veterinary institution in the Research Excellence Framework (2014), with 79% of its submission being rated as world-class or internationally excellent.
The College also provides animal owners and the veterinary profession with access to expert veterinary care and advice through its teaching hospitals: the Beaumont Sainsbury Animal Hospital in central London, the Queen Mother Hospital for Animals (Europe's largest small animal referral centre), the Equine Referral Hospital and the Farm Animal Clinical Centre located at the Hertfordshire campus.