RVC academic receives grant for vital research exploring the risk of fracture among Thoroughbreds
A Senior Research Fellow at the Royal Veterinary College (RVC) has been awarded a grant, worth nearly £300,000, for vital research exploring the genetic risk of fracture among Thoroughbred horses.
This research paves the way for greater understanding of how best to identify and manage horses at high risk of such fractures and contribute to greater health and welfare of Thoroughbreds.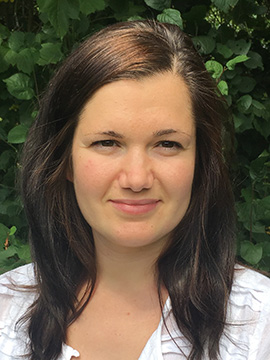 The grant has been awarded to Dr Debbie Guest by the Alborada Trust, an organisation that supports medical and veterinary causes, research and education and the relief of poverty and of human and animal suffering, sickness and ill-health.
Dr Guest and the research team at the RVC used genome wide information to derive types of stem cells known as 'induced pluripotent stem cells' (iPSCs) from horses at high and low genetic risk of fracture. These iPSCs can then be turned into the cells which make bone or 'osteoblasts'. This innovative method allows researchers to study bone from high and low risk horses in the absence of any environmental variability, thus giving them the chance to delve deeply into the purely genetic factors that underpin fracture risk in Thoroughbreds.
Although diagnostic imaging techniques to monitor horses for pre-fracture changes already exist, they are prohibitively expensive to employ on a wide scale. This research from the RVC could allow veterinary professions to identify genetically high risk horses and enable a more targeted – and therefore less expensive – use of these methods.
Furthermore, identifying the mechanisms which underpin genetic risk in horses will allow future research to develop novel therapies and interventions for high risk horses to decrease their risk of catastrophic facture. Identifying horses at high genetic risk would also allow breeders to make informed breeding decisions to reduce the probability of breeding horses at high genetic risk of fracture. This project therefore has the potential to significantly improve the health and welfare of racing Thoroughbreds.
Dr Debbie Guest, project lead and Senior Research Fellow at the RVC, said:
"I am delighted to have received funding from the Alborada Trust for this project. Bone fractures are a common problem in racing Thoroughbreds and this work has the potential to make a significant improvement to Thoroughbred health and welfare."
Professor Sidney Ricketts and David Ellis, joint veterinary advisors to the Alborada Trust, said:
"We are pleased that the Trustees have agreed to support Dr Debbie Guest with this interesting and important research project, and we look forward to following its progress."
---
Notes to Editors
For more information please contact:
About the Alborada Trust
The Alborada Trust has supported many projects including Veterinary and Medical Science student scholarships at Wolfson College, University of Cambridge, with a gift of £1.5m to mark the College's 50th Anniversary. In June 2018, the Trust also supported Alzheimer's Research UK with a £5 million gift over 5 years for The Alborada Drug Discovery Institute, aimed at accelerating the development for new dementia treatments. It also supports the Royal College of Veterinary Surgeons, ActionAid, and Addenbrookes hospital, among many others.
About the RVC
The Royal Veterinary College (RVC) is the UK's largest and longest established independent veterinary school and is a Member Institution of the University of London. It was the first in the world to hold full accreditation from AVMA, EAEVE, RCVS and AVBC.
The RVC is the top veterinary school in the world according to the QS World University Rankings by subject, 2021.
The RVC offers undergraduate and postgraduate programmes in veterinary medicine, veterinary nursing and biological sciences.
In 2017, the RVC received a Gold award from the Teaching Excellence Framework (TEF) – the highest rating a university can receive.
A research led institution with 79% of its research rated as internationally excellent or world class in the Research Excellence Framework 2014.
The RVC provides animal owners and the veterinary profession with access to expert veterinary care and advice through its teaching hospitals and first opinion practices in London and Hertfordshire.