New research by the RVC could hold the key to treatments for tendon disease and other musculoskeletal disorders
A new study, by the Royal Veterinary College (RVC), which examined protein turnover rates in the tendons of rats, has found that tendons are a dynamic tissue with varying turnover rates of proteins – a discovery that may eventually provide greater understanding of how tendon disease and other connective tissue disorders can be treated.
With tendons connecting muscle to bone and providing an essential function in skeletal movement, it is crucial that tendon structure and its mechanical properties are maintained in order to sustain healthy function.
Previous research had shown that the interfascicular matrix, which forms part of the tendon and is the structure surrounding and separating fascicles - the main load-bearing structures of the tendon - allows sliding between fascicles, meaning that it may be prone to damage.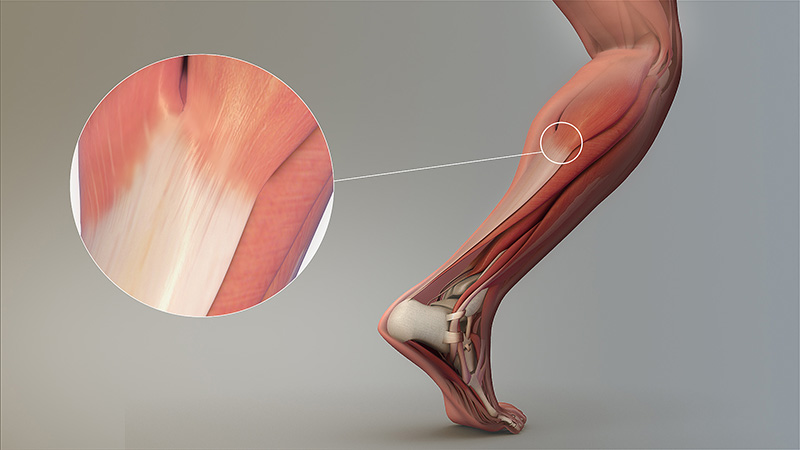 Building upon these findings, this study, led by Dr Chavaunne Thorpe, Versus Arthritis Career Development Fellow at the RVC, sought to establish if the turnover rate of proteins in the interfascicular matrix is greater than in the fascicles, which would help repair any damage.
Conducting this study, researchers fed rats labelled 'heavy' water to allow for the identification of newly synthesised proteins and collected separate samples from fascicles and interfascicular matrix regions of the rats' Achilles tendons using laser-assisted microdissection. They used mass spectrometry and bioinformatics to calculate the turnover rates of individual proteins identified within the fascicles and interfascicular matrix.
The findings revealed highly variable turnover rates in tendon, with values ranging from a few days to several years, and significantly faster turnover of proteins in the interfascicular matrix. This key discovery challenges long-held beliefs that almost no protein turnover occurs in tendon and instead, provides the first step in understanding how altered protein turnover contributes to the development of tendon disease. Additionally, with alterations in protein turnover rates contributing to other musculoskeletal and connective tissue diseases, this study will also help target future research into how these diseases can most effectively be treated.
Dr Chavaunne Thorpe, Versus Arthritis Career Development Fellow at the RVC and author of the paper, said: "Our results show that proteins within tendon are renewed much more rapidly than previously thought, with different rates of turnover in different regions of the tendon.
"These findings will help us to understand how the rate of protein renewal in tendon is affected by ageing or injury, and will allow future studies to identify potential targets for treatment of tendon disease and other prominent diseases which are caused by alterations in protein turnover rates."
This study was funded by Versus Arthritis (grant number 21216).
Research Reference
---
Notes to Editors
For more information please contact:
About the RVC
The Royal Veterinary College (RVC) is the UK's largest and longest established independent veterinary school and is a Member Institution of the University of London. It was the first in the world to hold full accreditation from AVMA, EAEVE, RCVS and AVBC.
The RVC is the top veterinary school in the UK and Europe, and ranked as the world's second highest veterinary school in the QS World University Rankings by subject, 2020.
The RVC offers undergraduate and postgraduate programmes in veterinary medicine, veterinary nursing and biological sciences.
In 2017, the RVC received a Gold award from the Teaching Excellence Framework (TEF) – the highest rating a university can receive.
A research led institution with 79% of its research rated as internationally excellent or world class in the Research Excellence Framework 2014.
The RVC provides animal owners and the veterinary profession with access to expert veterinary care and advice through its teaching hospitals and first opinion practices in London and Hertfordshire.