Wildlife health considerations in conservation translocations
A team of researchers, including Katie Beckmann, a PhD student at the Royal Veterinary College (RVC), have conducted a study into the health outcomes in wildlife reintroduction projects.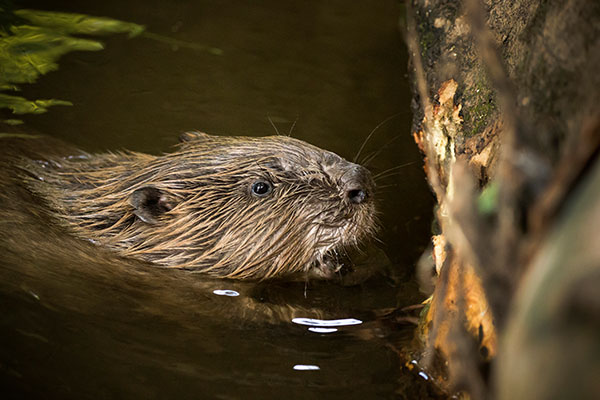 Conservation translocations as they are formally termed are defined as population reinforcement, reintroduction, assisted colonisation or ecological replacement. They have become a widespread tool as part of efforts to restore wildlife populations and their wider ecosystems and have been vital in aiding the recovery of various endangered animal and plant populations, growing in popularity in recent decades. This trend is unlikely to change, particularly in light of current biodiversity declines and the pressures many species will face from climate change.
Conservation translocations are challenging to undertake, expensive and time-consuming – and without guarantee that positive outcomes will be achieved. This new research reviewed reports of previous projects and builds the evidence base to learn from and inform future thinking and decision-making when planning new initiatives.
The resulting paper, published in the journal, Ecological Solutions and Evidence, summarises information about disease and other biological problems self-reported in case studies of animal and plant conservation translocation published in the IUCN/SSC's 'Global Reintroduction Perspectives' series.
'Disease' problems including infection, stress- and husbandry-related disorders were described as a 'major difficulty', 'major lesson learned' or 'reason for…failure' in 30 per cent of the 295 case studies. They were significantly more likely to be mentioned in projects with poorer 'success' ratings, suggesting that, when present, disease may be an important obstacle to translocation success.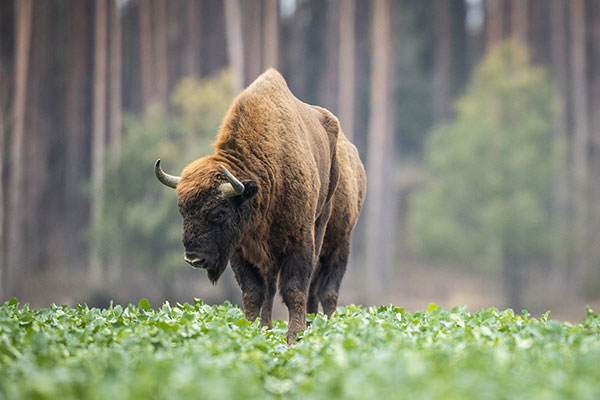 Two-thirds (66 per cent) of the case studies mentioned another type of biological problem under one of these same subheadings, particularly post-release predation, adverse climate/weather or anthropogenic trauma. Even 'highly successful' case studies described these problems commonly.
The health of translocated wildlife can be impacted not just by disease but also these other biological problems, which may cause, for example, traumatic injury or undernourishment. The paper reveals the full range of health conditions potentially associated with conservation translocations, which can influence conservation and animal welfare outcomes.
The paper considers how health is closely linked to other ecological and environmental issues, as well as translocation strategy and management. The work of the whole translocation team therefore influences the health of translocated – and released – animals and plants.
Katie Beckmann, PhD student at the RVC and Lecturer in Wildlife Health and Conservation Medicine at The University of Edinburgh, said:
"Health has been somewhat overlooked in the field of reintroduction science. In this study, we explore health outcomes in reintroduced animals and plants, and other populations linked to reintroduction. We show why health is important to foster and consider how it 'fits in' in relation to all the ecological, environmental and human-related threats that need to be considered, and overcome, in order for reintroduction projects to be successful."
The full paper, and accompanying data article, can be accessed from Ecological Solutions and Evidence - https://besjournals.onlinelibrary.wiley.com/doi/full/10.1002/2688-8319.12164
---
Notes to Editors
For media enquiries, please contact:
About the Royal Veterinary College
The Royal Veterinary College (RVC) is the UK's largest and longest established independent veterinary school and is a Member Institution of the University of London.
It is one of the few veterinary schools in the world that hold accreditations from the RCVS in the UK (with reciprocal recognition from the AVBC for Australasia, the VCI for Ireland and the SAVC for South Africa), the EAEVE in the EU, and the AVMA in the USA and Canada.
The RVC is ranked as the top veterinary school in the world in line QS World University Rankings by subject, 2022.
The RVC offers undergraduate and postgraduate programmes in veterinary medicine, veterinary nursing and biological sciences.
A research led institution with 88% of its research rated as internationally excellent or world class in the Research Excellence Framework 2021.
The RVC provides animal owners and the veterinary profession with access to expert veterinary care and advice through its teaching hospitals and first opinion practices in London and Hertfordshire.
---
You may also be interested in:
Joanne Webster FMedSci, Professor of Parasitic Diseases at the Royal Veterinary College (RVC), has …