The RVC calls for vets to participate in survey to help shape the future of epilepsy research
The Canine Epilepsy Research team at the Royal Veterinary College (RVC) is calling for general practice vets to participate in a vital survey being conducted on canine epilepsy therapies and their impact, in order to best support dogs with epilepsy, their owners, and veterinary professionals managing these cases.
The survey, which is being carried out throughout June, was also conducted back in 2016 and is now being repeated in a bid to determine any key developments and outcomes that have been made over the past four years, a time in which several new epilepsy management options have emerged.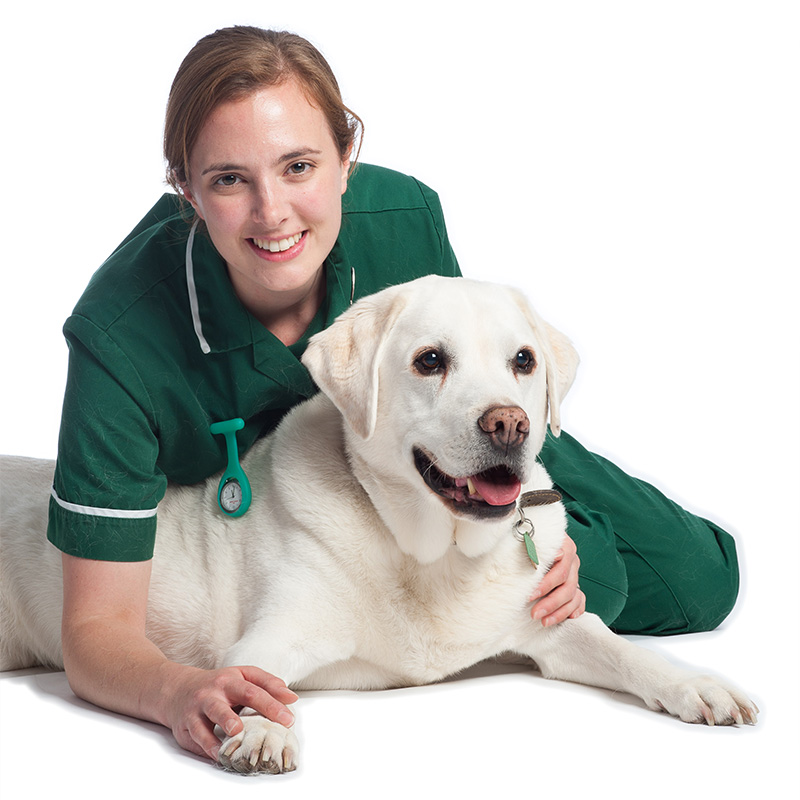 The survey asks respondents to firstly prioritise how important they feel different areas of epilepsy research are, then assess how much they think certain new therapies have the potential to positively impact epileptic dogs' lives. This includes emerging therapies like MCT oil, cannabidiol oil, vagus nerve stimulation and transcranial magnetic stimulation, for which studies are currently being conducted across the globe.
The ultimate aim of the survey is to identify the top priorities for future research for owners, vets and neurologists alike, and also to compare these key groups to see if there are any interesting differences between their priorities and ambitions in this crucial area.
The RVC has been at the forefront of research of canine epilepsy for several years, driving international consensus on the diagnosis and treatment of this common neurological condition. In 2015, the RVC launched the ground-breaking Pet Epilepsy Tracker app which lets owners map seizure activity and medication requirements on their mobile phone or tablet device, and electronically share this vital information with both their own vets and RVC for future research.
Dr Rowena Packer, BBSRC Research Fellow and research lead in canine epilepsy at the RVC, said: "This survey was inspired by similar prioritisation activities undertaken by the International League Against Epilepsy (ILAE) for human epilepsy patients. At the RVC, we believe that the benefits of such an open approach can be truly valuable for veterinary medicine too, and ensure a diversity of views influence future epilepsy priorities."
Dr Gareth Jones, Small Animal Intern at the RVC who is running the study, said: "While many have already undertaken the survey, we are keen to hear from more participants so I would like to implore any general practice vets to please help contribute to our work by taking part in our short survey."
To take part in this survey please visit www.rvc.uk.com/epilepsy-future. If you have any questions, please e-mail Dr Gareth Jones at gjones1@rvc.ac.uk.
---
Notes to Editors
For more information please contact:
About the RVC
The Royal Veterinary College (RVC) is the UK's largest and longest established independent veterinary school and is a Member Institution of the University of London. It was the first in the world to hold full accreditation from AVMA, EAEVE, RCVS and AVBC.
The RVC is the top veterinary school in the UK and Europe, and ranked as the world's second highest veterinary school in the QS World University Rankings by subject, 2020.
The RVC offers undergraduate and postgraduate programmes in veterinary medicine, veterinary nursing and biological sciences.
In 2017, the RVC received a Gold award from the Teaching Excellence Framework (TEF) – the highest rating a university can receive.
A research led institution with 79% of its research rated as internationally excellent or world class in the Research Excellence Framework 2014.
The RVC provides animal owners and the veterinary profession with access to expert veterinary care and advice through its teaching hospitals and first opinion practices in London and Hertfordshire.
---
You may also be interested in:
Laboratory rats have better welfare when picked up using methods that support their weight, …