RVC wins research grant to investigate how viral diseases spread in salmon farms
The Royal Veterinary College (RVC) has been awarded a £500,000 BBSRC (Biotechnology and Biological Sciences Research Council) grant to investigate how viruses spread between salmon farms to cause disease outbreaks.
The project establishes a new collaboration between the RVC, the Institute of Marine Research in Norway, PHARMAQ (the global commercial leader in vaccines and innovation for aquaculture health), and the Institute of Marine Research in Norway.
This research addresses an urgent need to reduce virus spread amongst farmed salmon. Disease and death of farmed salmon increases the environmental footprint of production, reduces fish welfare, and increases costs for consumers. Two viruses, called piscine myocarditis virus (PMCV) and infectious salmon anaemia virus (ISAV) are particularly damaging. For every eight salmon that die of known causes on fish farms in the UK, one death is caused by PMCV.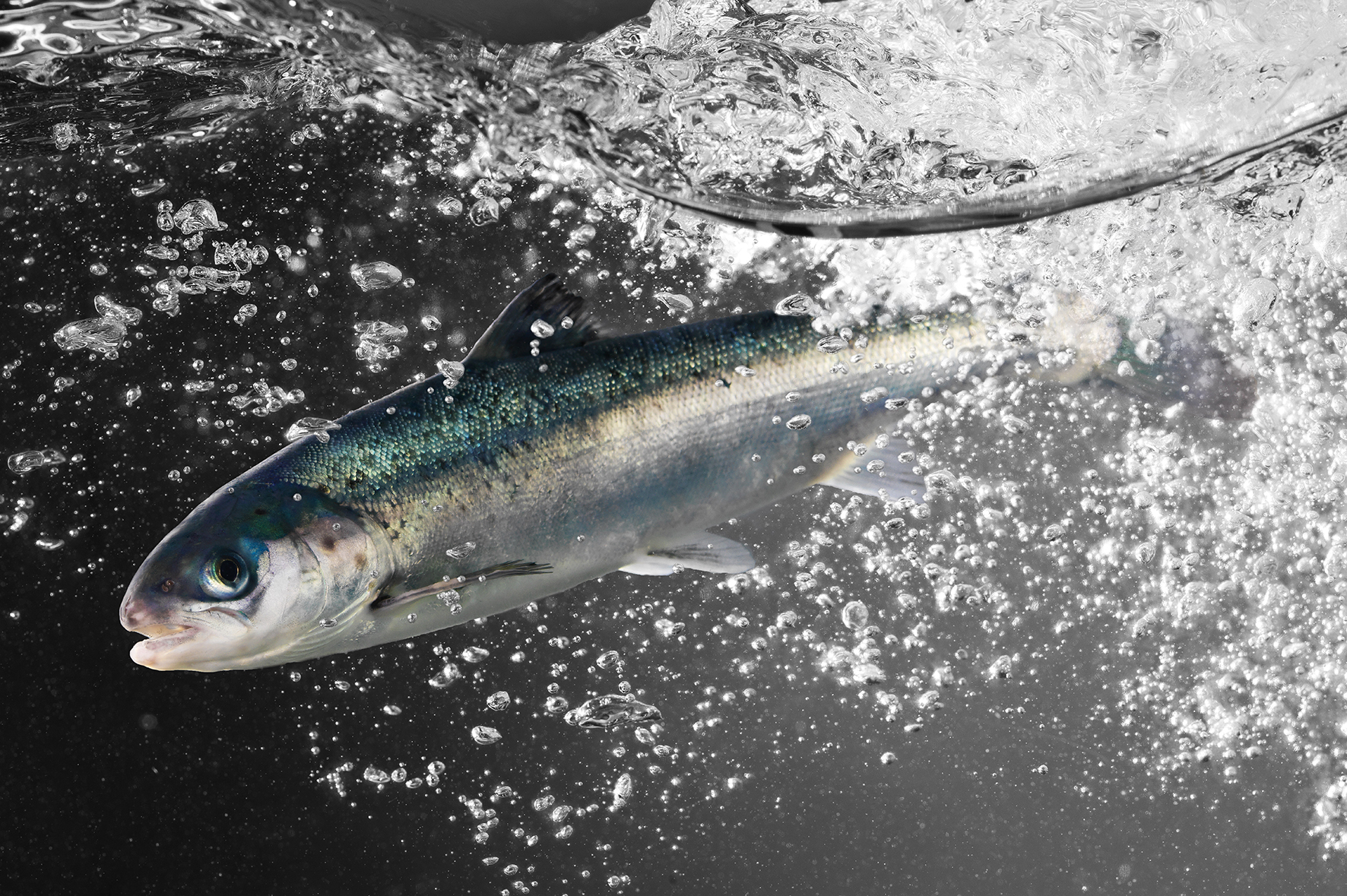 Although ISAV is less common in the UK (currently the UK is considered free of the disease), introductions of ISAV has nearly destroyed entire salmon industries in other countries. Protection against new disease outbreaks remains critical as the UK expands salmon production to meet growing global demand. Despite the severe problems caused by these viruses, transmission between farms, countries, or different generations of fish is not fully understood. Researchers will use virus genomic sequencing and genomic analyses to improve understanding of disease transmission.
Fish are moved between farms as they grow; from egg and progeny in tanks, to inland freshwater sites as juveniles, and finally to the sea at adulthood. By reconstructing virus transmission processes using virus genomes, the researchers will investigate whether viruses tend to circulate within the same production stage, or move easily between production stages. They will also investigate whether farms are more likely to frequently share viruses if they use certain practices, such sharing of equipment with other farms. By revealing how these viruses spread, the project aims to equip fish producers and aquaculture policy-makers with information that can contribute to design of new practices that help reduce disease amongst farmed salmon.
Dr Sarah Hill, RVC's Research Fellow in Genomic Epidemiology, said
"Despite the demonstrable potential for revealing how viruses emerge and spread, virus genomic sequencing is currently relatively under-used during investigations of fish virus outbreaks. This award supports us to work closely with industry and policy leaders in enhancing the use of virus genomic sequencing within aquaculture. Through this, we have a clear opportunity to improve fish health through contributing to reduced disease spread".