RVC study examines the effects of air pollution on brain cell health
A new study from the Royal Veterinary College (RVC) has been published which examines the effects of air pollution on brain cell health. Published in Developmental Neuroscience, this important new research paves the way for a better understanding of how pollutants can affect brain development.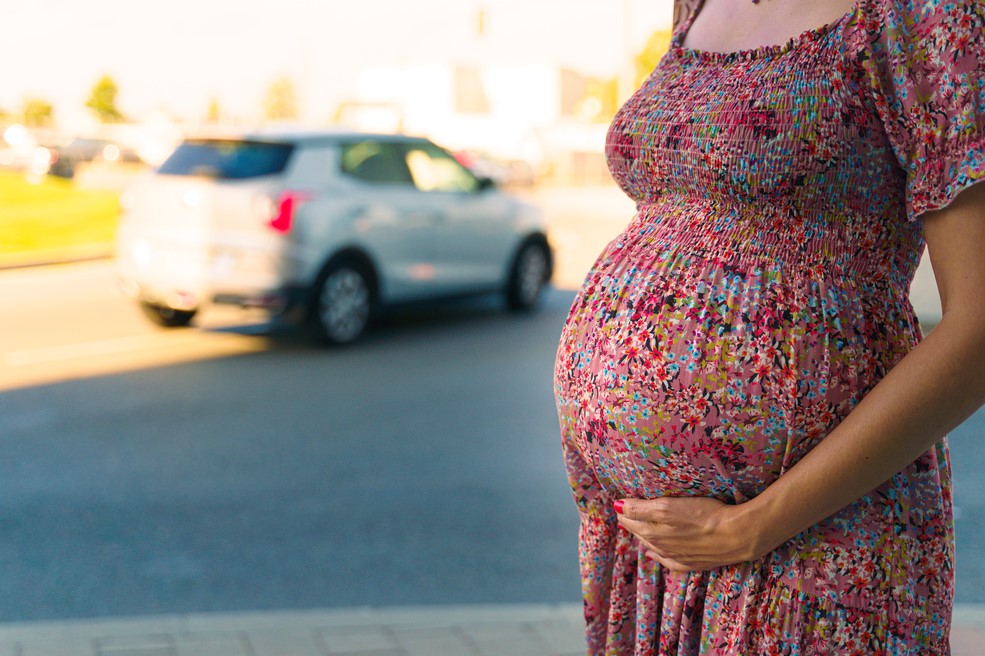 This study is critical as air pollution affects more than 90% of the world's population and has been linked to more than 7 million premature deaths per year. Exposure to air pollution is already associated with increases in cardiovascular, respiratory and neurological ill health. However, increasing evidence suggests that maternal exposure to air pollution followed by exposure in early childhood is associated with altered brain development. Emerging data suggests it could also be linked with neurodevelopmental diseases and an increased risk of cognitive and behavioural disorders, such as autism spectrum disorder, anxiety and attentional problems.
The study was led by Rebecca Morris, a LIDO PhD student, and Gwladys Chabrier, research technician, at the RVC. It was supervised by Dr Claire Thornton, Senior Lecturer in Cell and Molecular Biology, and Dr Imelda McGonnell, Vice-Principal (Students), at the RVC, in collaboration with Professor Serena Counsell from Kings College London.
Using cell-based (in vitro) methods the researchers tested mature microglia-like cells and immature neural stem cells, analysing whether cell types that are prevalent at different stages of brain development responded differently to exposure to air pollution particles.
During the investigations, researchers found that mature microglia cells appeared more vulnerable whereas the immature neural stem cells were more resistant. The team then investigated further and found that the mitochondria of the mature microglia cells were damaged as a result of exposure to pollution particles, leading to an increase in oxidative stress. However, they found that this could be reversed if the cells were pre-treated with an antioxidant specifically designed to protect mitochondria.
Importantly, these findings imply that there are different cellular responses to air pollution in the brain and that the maturity and developmental stage of the cells might also play a role in their vulnerability. Determining cell-specific and maturity-specific effects of exposure to pollution particles provides further evidence of the consequences of chronic exposure to pollution. It also means that there could be periods during pregnancy where the brain of the developing baby is more vulnerable.
Crucially, the data produced in this study has added to the growing evidence that significant policy changes are required to limit exposure to air pollution to prevent potential lifelong consequences for the population.
Rebecca Morris, lead author and LIDO PhD student at the RVC, said:
"Chronic air pollution has recently been linked to the development of brain diseases such as Alzheimer's disease. However, as well as the elderly, the brains of babies during pregnancy and early childhood are also vulnerable to damage from air pollution.
"Our work aims to understand the cellular mechanisms that are triggered in brain cells once they are exposed to air pollution particles. This will help us understand how exposure to air pollution during pregnancy could impact a child's brain health."
The study was funded by a LIDO PhD studentship from the Biotechnology and Biological Sciences Research Council.
---
Notes to Editors
Reference
Morris R, H, Chabrier G, Counsell S, J, McGonnell I, M, Thornton C: Differential Effects of Urban Particulate Matter on BV2 Microglial-Like and C17.2 Neural Stem/Precursor Cells. Dev Neurosci 2022. doi: 10.1159/000524829
You can view the full paper online at: https://doi.org/10.1159/000524829
For more information please contact:
About the RVC
The Royal Veterinary College (RVC) is the UK's largest and longest established independent veterinary school and is a Member Institution of the University of London.
It is one of the few veterinary schools in the world that hold accreditations from the RCVS in the UK (with reciprocal recognition from the AVBC for Australasia, the VCI for Ireland and the SAVC for South Africa), the EAEVE in the EU, and the AVMA in the USA and Canada.
The RVC is ranked as the top veterinary school in the world in line QS World University Rankings by subject, 2022.
The RVC offers undergraduate and postgraduate programmes in veterinary medicine, veterinary nursing and biological sciences.
A research led institution with 88% of its research rated as internationally excellent or world class in the Research Excellence Framework 2021.
The RVC provides animal owners and the veterinary profession with access to expert veterinary care and advice through its teaching hospitals and first opinion practices in London and Hertfordshire.
---
You may also be interested in:
Laboratory rats have better welfare when picked up using methods that support their weight, …