RVC conduct rapid integrated assessment of food safety and nutrition in the tilapia value chain in Egypt
RVC in collaboration with Kafrelsheikh University and the International Livestock Research Institute have conducted a rapid integrated assessment of food safety and nutrition in the tilapia value chain in Egypt.
The project involved a mixture of qualitative and quantitative methods; namely focus groups with mothers and children, participatory rural assessment in producers and consumers, as well as questionnaire surveys and biological sampling along the livestock value chains (producers, transporters, retailers, consumers). The work highlights the complexity associated with providing safe, affordable, accessible and available tilapia to consumers. Producers mentioned a range of production constraints like feed prices, water quality and availability and land rent, which had an impact on their production practices.
Various points were identified in the tilapia value chain, where hygiene could be improved to decrease the risk of potential post-harvesting contamination of tilapia. It was shown that in the absence of private labels or certification attached for tilapia, consumers use sensory attributes to judge the quality of the product, mainly smell, colour of tilapia and gills, firmness and degree of detached scales; most consumers interviewed said they would not buy tilapia if these attributes were absent. The frequency of tilapia consumption by consumers in the vicinity of tilapia producing areas was significantly higher than in other communities, where tilapia was substituted with other fish because of a lack of availability of tilapia in the market, low quality, the high prices of tilapia and consumer preference. Most consumers in non-producing areas say they would buy more tilapia if it was better quality. Consequently, interventions in the tilapia value chain in Egypt to improve the quality of tilapia should take into account consumer needs and preferences to produce higher quality tilapia demanded by the consumers.
Details of this work can be found in:
El Tholth, M; Fornace, K; Grace, D; Rushton, J; Haesler, B. (2015)
Characterisation of production, marketing and consumption patterns of farmed tilapia in the Nile Delta of Egypt.
Food Policy, 51131-143.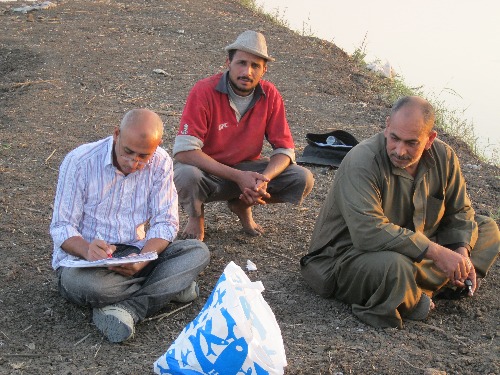 ---
You may also be interested in:
Laboratory rats have better welfare when picked up using methods that support their weight, …