RVC and LSHTM working together for the Future of Global Health
In partnership with New Scientist, the RVC and the London School of Hygiene and Tropical Medicine are co-hosting an exciting event this Autumn.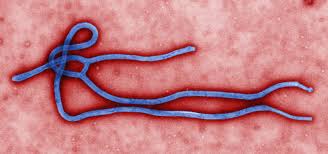 On Monday 3 October, Professor Stuart Reid, Principal of the Royal Veterinary College and Professor Peter Piot, Director of the London School of Hygiene and Tropical Medicine are giving a joint lecture entitled: Why One Health and veterinary epidemiology are so important to the future of global health.
Professors Piot and Reid will discuss issues facing disease and health on a global scale in the 21st century, including the control and spread of diseases such as Zika and Ebola, patterns of disease and drug resistance.
Their lecture will be followed by a public Q&A session led by New Scientist's medical news reporter, Clare Wilson and then a drinks and networking reception.
When: Monday 3rd October 2016
Where: Royal Veterinary College, Camden Campus
Time: Doors open 6.15pm (BST). Introduction and Talks at 6.45pm, followed by an open discussion and networking reception. Event ends at 8.45pm.
Live Video Stream
If you are unable to attend the event then we are pleased to announce the event will be live streamed across the globe. Just come back to this page before the start of the event at 6.45pm (BST) to watch this exciting discussion and debate on the future of global health.
The live video feed has now ended.
Registration
This is event is fully booked and registration has now closed.
---
You may also be interested in:
This week, Professor Richard Bomphrey, Professor of Comparative Biomechanics at the Royal …