Royal Veterinary College receives £5 million Government grant to drive research commercialisation
A consortium led by The Royal Veterinary College (RVC) is to receive £4.96 million, of a total £67 million Government investment, awarded through Research England's Connecting Capability Fund (CCF). This funding aims to drive the commercialisation of research in universities across the UK. It acknowledges the RVC's position as a leading institution for pioneering research and knowledge exchange.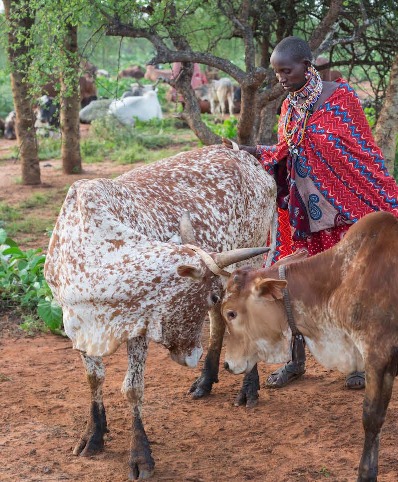 The investment was announced today by the Government. The CCF projects will involve a total of 54 higher education institutions, which will collaborate with more than 120 individual businesses and investors, as well as wider business and investor networks.
The RVC-led project, entitled 'The Bloomsbury SET: Connecting Capability to Combat the Threat from Infectious Disease and Antimicrobial Resistance', will focus on the development of low-cost, portable diagnostic tools to counter infectious diseases and increasing resistance to antimicrobials. It will also aim to develop new vaccines for livestock, and to model the spread and persistence of disease in livestock and humans. A key aspect will be to test whether public health interventions in developing countries are acceptable socially, economically and politically – a vital but often overlooked aspect that ultimately determines their success in the real world.
Dr Ray Kent, Director of Research Administration and CCF Project Lead, said: "This grant from Research England provides an amazing opportunity for the RVC to work with LSE, LSHTM and SOAS to coordinate our knowledge exchange work, to interact with business, investors and Government agencies, and develop further our strategic relationships with overseas partners."
Professor Jonathan Elliott, Vice-Principal of Research and Innovation at the RVC, said: "Knowledge exchange between universities, businesses and third sector organisations is vitally important to maximise the impact of that knowledge and the innovation that it drives. The CCF projects are exciting initiatives, enabling universities to work together on knowledge exchange, and widening access to partners across institutions and disciplines. The Bloomsbury SET award, led by the RVC, will greatly facilitate our 'One Health' approach to developing innovative solutions to some of society's most pressing problems." David Sweeney, Executive Chair of Research England, said: "These projects demonstrate the commitment of universities to work together to strengthen the R&D and technological capabilities of the UK, building upon our successful Higher Education Innovation Fund (HEIF). In the Industrial Strategy, the Government asked us to improve our ability to turn exciting ideas into commercial products and services. Universities have stepped forward in these projects to show that they can do world class commercialisation, alongside world class science." "I believe these projects present important innovations that should inform our strategic approach to commercialisation in UK Research and Innovation for the future."
Notes to Editors
For more information please contact:
Uche Graves or Zoe Chadwick
Press Line: 0800 368 9520

About the Royal Veterinary College
The Royal Veterinary College (RVC) is the UK's largest and longest established independent veterinary school, and is a constituent College of the University of London.
The RVC offers undergraduate, postgraduate and CPD programmes in veterinary medicine, veterinary nursing and biological sciences, being ranked in the top 10 universities nationally for biosciences degrees.
It is currently the only veterinary school in the world to hold full accreditation from AVMA, EAEVE, RCVS and AVBC. In 2017, the RVC received a Gold award from the Teaching Excellence Framework (TEF) – the highest rating a university can receive.
A research-led institution, in the most recent Research Excellence Framework (REF2014) the RVC was ranked as the top vet school in the Agriculture, Veterinary and Food Science unit of assessment, with 79% of submitted academics producing world-class or internationally excellent research.
The

RVC

also provides animal owners and the veterinary profession with access to expert veterinary care and advice through its teaching hospitals; the Beaumont Sainsbury Animal Hospital in central London, the Queen Mother Hospital for Animals (Europe's largest small animal referral centre), the Equine Referral Hospital, and the Farm Animal Clinical Centre located at the Hertfordshire campus.