Professor Dominic Wells awarded the President's Medal
Professor Dominic Wells has been awarded the President's Medal at the recent Royal Society of Biology AGM.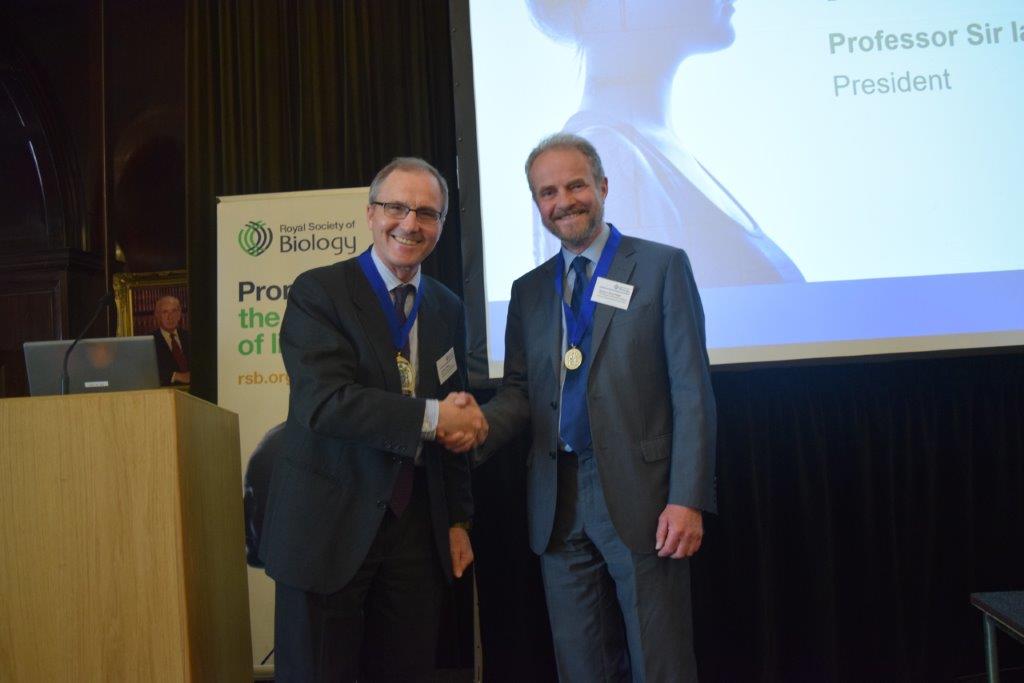 The President's Medal is awarded annually to an individual who has made an exceptional contribution to the Society, going above and beyond the normal volunteer role and having a significant impact on the organisation and the sector as a whole. Dominic received his award due to having Chaired the Animal Sciences Group for the Royal Society of Biology and co-chaired the UK Bioscience Sector Coalition since 2013.