Postgraduate Research Day
The annual Postgraduate Research Day is a flagship event in the Royal Veterinary College (RVC) calendar.
It is an opportunity for all PhD and M(Res) students to present their work to fellow students and staff, to practise vital skills of presentation and public speaking, and to receive constructive criticism of their work. There are even prizes for the best oral and poster presentations.
The great interest of the Postgraduate Research Day, however, is in its significance to the body of scientific knowledge more generally. This year, for example, postgraduate study at the RVC has made an important contribution to our collective understanding of how all health disciplines are interrelated.
The 'One Health Principle' which recognises that human health, animal health and ecosystem health are inextricably linked, is at the heart of a global initiative dedicated to improving the lives of all species – human and animal – through enhanced cooperation and collaboration between human medicine, veterinary medicine and environmental and social sciences.
Postgraduate research at the RVC is at the forefront of this initiative, and contributes to the body of research that supports its aims.
In particular, the focus of some PhD students on zoonotic* diseases shows the big impact that changes in farming practices could have in controlling diseases in livestock and preventing spread to human populations, thus improving the health and welfare of animals and people. All of which supports the adoption of an interdisciplinary approach to tackling such diseases.
Some example studies include: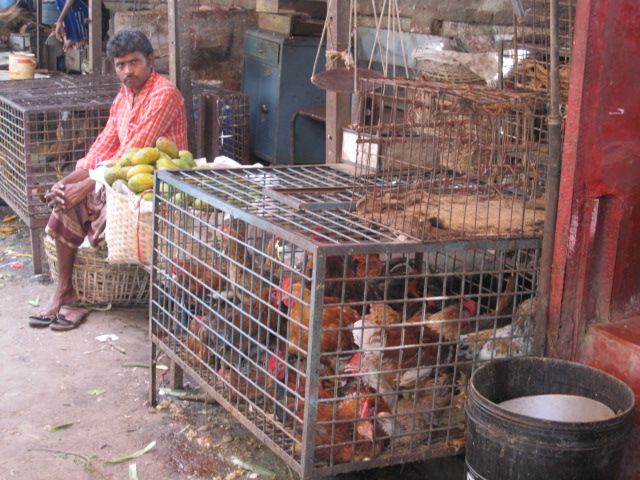 Marianne Carson
Title: Behavioural adaptations of poultry production stakeholders to disease outbreaks and different control policies in Bangladesh
Bhagyalakshmi Chengat Prakashbabu
Title: Food safety interventions in peri-urban dairy farms in West Africa (Senegal & Togo)
Laura Craighead
Title: Economics of Brucellosis control in West and Central Africa
Hannah Holt
Title: Milk-borne public health hazards in the Indian Punjab: a preliminary risk assessment
Natalie Moyen
Title: Transmission of avian influenza viruses through live bird trade networks in Bangladesh
Joshua Sealy
Title: ZELS-Associated Studentship; Molecular Epidemiology of H9N2 avian influenza viruses in Pakistan
With recent worldwide disease outbreaks including Ebola, SARS, Avian Flu, Swine Flu, and BSE all potentially stemming from animal sources, the importance of the One Health approach to maintaining human health cannot be overstated.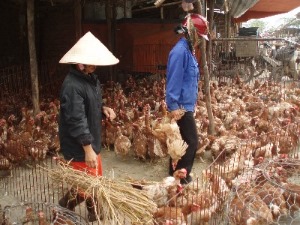 Professor Jonathan Elliott, Vice Principal for Research and Innovation at RVC, said: "This is one of the highlights of the academic calendar for me - to see research students develop from the promise they showed at interview into experts in their science and its communication to non-specialists is a great pleasure and never ceases to amaze me.
"Furthermore, interdisciplinary research - where research is undertaken at the interfaces between different disciplines - is now recognised as giving rise to some of the biggest advances in science today. The RVC's membership of the London International Development Centre, where academics from 5 different University of London Colleges work together on interdisciplinary research projects to address the Sustainable Development Goals, shows our commitment to this approach to scientific research. Post-graduate research students are the scientists of the future so it is right that we educate them how to work across disciplines."
*Zoonotic disease: infectious disease of animals that can naturally be transmitted to humans
Press Office Contact
Uche Graves / Zoe White
T: 0800 368 9520
E: uche.graves@plmr.co.uk / zoe.white@plmr.co.uk
Notes to Editors
The Royal Veterinary College (RVC) is the UK's largest and longest established independent veterinary school and is a constituent College of the University of London. The RVC offers undergraduate, postgraduate and CPD programmes in veterinary medicine, veterinary nursing and biological sciences, being ranked in the top 10 universities nationally for biosciences degrees. It is currently the only veterinary school in the world to hold full accreditation from AVMA, EAEVE, RCVS and AVBC.
A research-led institution, in the most recent Research Excellence Framework (REF2014) the RVC maintained its position as the top HEFCE funded veterinary focused research institution.
The RVC also provides animal owners and the veterinary profession with access to expert veterinary care and advice through its teaching hospitals; the Beaumont Sainsbury Animal Hospital in central London, the Queen Mother Hospital for Animals (Europe's largest small animal referral centre), the Equine Referral Hospital, and the Farm Animal Clinical Centre located at the Hertfordshire campus.
RVC Press Release 1 Aug 2016
See other Press Releases.