LinkTADs workshop on animal health surveillance in China
The VEEPH group of the Royal Veterinary College, with other LinkTADS partners, organised a workshop on the design and the evaluation of animal health surveillance systems in Qingdao, China
The workshop was held on 13th and 14th of July 2015 and was entitled "Animal health surveillance and the evaluation of surveillance systems".
The workshop brought together 20 participants coming from both the European Union and China (seven out of the nine LinkTADs research partners were represented). Four participants belonged to international organisations (Food and Agriculture Organization of the United Nations and World Organisation for Animal Health). Scientists involved in the European projects RISKSUR and ASFORCE were also represented.
The main objective of the workshop was to provide an exchange platform to allow European and Chinese scientists to share their experiences on the design and the evaluation of animal health surveillance systems from an epidemiology or a laboratory perspective in order to be able to identify the most suitable surveillance approaches for the priority diseases as identified in the LinkTADs project.
During the morning sessions, scientists with national or international expertise in the design or the evaluation of animal health surveillance systems gave presentations to expose all participants to the challenges of the surveillance and the different approaches used for implementing surveillance or conducting its evaluation.
During the afternoon sessions, interactive discussions on the design and the evaluation of surveillance systems were stimulated using case studies focused on diseases identified as priorities in the LinkTADs project (African swine fever, highly pathogenic avian influenza and classical swine fever).
LinkTADs is a European-funded project bringing together 11 partners from both Europe and China for cross-border cooperation with the aim to promote and coordinate research between Europe and China, thus improving scientific excellence in animal health.
The main objectives of the LinkTADs project are:
identify the priority areas, where joint actions are needed;
link the research activities carried out on by European and Chinese research programmes;
ensure a wide-range networking of scientific communities and stakeholders;
provide a long term vision and achieve coordinated planning on future common research;
contribute to the international policies of the EU;
improve the research capacity of organizations by supporting young researchers; through exchange programmes and training;
share the results and methodologies within and outside the consortium.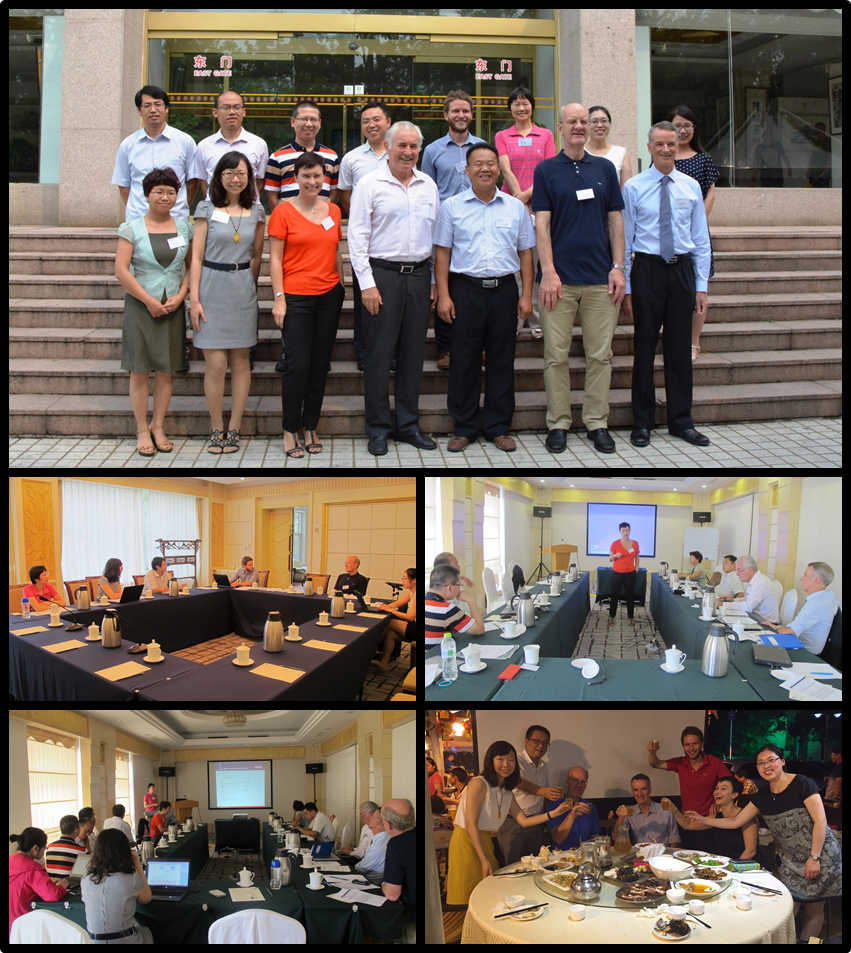 Figure 1: Images from the workshop
---
You may also be interested in:
Laboratory rats have better welfare when picked up using methods that support their weight, …