Leading global health scientists call for new strategy to tackle the diseases of tomorrow
The heads of two of the country's leading science and health institutions have urged the Government to tackle threats to global health by including One Health policy on the agenda.
At a flagship debate held in partnership with the New Scientist, Professor Stuart Reid, Principal of the Royal Veterinary College (RVC), and Professor Peter Piot, Director of the London School of Hygiene & Tropical Medicine (LSHTM), urged for a more collaborative approach to tackle issues such as anti-microbial resistance (AMR) and high risk diseases such as Zika and Ebola.
During the event they explained that specialists from the medical, veterinary, political, economic and environmental disciplines must work together to develop and implement life saving measures across the world.
Professor Reid, an expert on AMR, and Professor Piot who co-discovered Ebola and was the founding Executive Director of UNAIDS, argued that unless drastic action is taken in the next ten years, there may be a greater risk of diseases which humans and animals both share affecting humanity.
This will be compounded by a reduced ability to treat illnesses due to the increased microbial resistance to medicines for all species. The RVC and LSHTM consider this issue to be so pressing that they have come together for the very first time to call for urgent action to tackle threats to the world's health.
Professor Reid and Professor Piot are both leading members of the One Health movement, an initiative that seeks to defend the health and well-being of all species through collaboratively enabling and using cutting edge research from the world's experts. The event, which took place on Monday 3rd October, comes just weeks after the UN secretary general, Ban Ki-moon, declared AMR a "fundamental threat" to global health, emphasising just how imperative it is that these threats are addressed in the quickest and most effective way possible through a formal One Health strategy.
The event which was held at the RVC's London campus was led by the New Scientist's Medical News Reporter Clare Wilson and attended by over 150 representatives of the science, medical and environmental professions.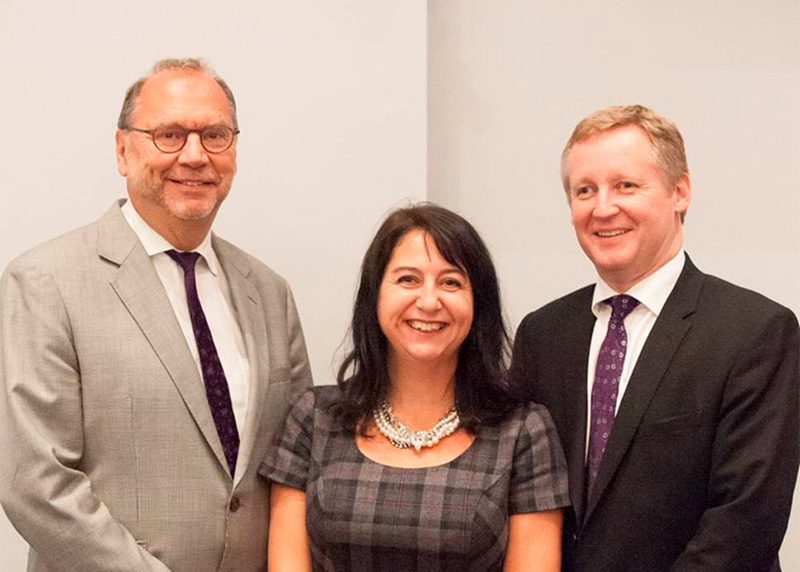 Professor Peter Piot, Director of the London School of Hygiene and Tropical Medicine, said: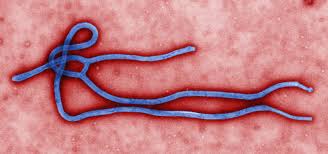 "Fighting emerging infectious disease and drug resistance requires a multidisciplinary approach that considers the complex links between human and animal health. Ebola, HIV, influenza, SARS and MERS are examples of epidemics that have jumped between species; and in the case of Zika, malaria, yellow fever and dengue, the microbe relies on an intermediary species, such as mosquitoes, to infect humans. These infections take an enormous toll on public health globally. Research is essential to combat these deadly diseases, from developing vaccines to understanding human-animal transmission pathways. This, along with the rise of drug resistant strains of infectious agents, creates an urgency to act fast and to be better prepared."
Professor Stuart Reid, Principal of the Royal Veterinary College, said:
"There can be no bigger issue than the global threat of diseases for which may soon have no treatment. It is going to take the concerted effort of science, industry, governments and international organisations to address this impending catastrophe that is truly species independent and a One Health problem. Our focus must be to address the significant gaps in our understanding at the same time as doing what we know to be "the right thing" – everybody has a part to play and we must do it together."
Clare Wilson, Medical News Reporter at New Scientist, said:
"One of the greatest future threats to health is of a new infectious disease passing from animals to humans, such as HIV, Ebola and Zika have done in the past. We also know that antibiotic resistance, another grave public health challenge, is worsened by overuse of antibiotics in farming. So it's vital that medical researchers in animal and human health work more closely together."
---
Press Office Contact
Uche Graves / Zoe White
T: 0800 368 9520
E: uche.graves@plmr.co.uk / zoe.white@plmr.co.uk
Notes to Editors
The Royal Veterinary College (RVC) is the UK's largest and longest established independent veterinary school and is a constituent College of the University of London. The RVC offers undergraduate, postgraduate and CPD programmes in veterinary medicine, veterinary nursing and biological sciences, being ranked in the top 10 universities nationally for biosciences degrees. It is currently the only veterinary school in the world to hold full accreditation from AVMA, EAEVE, RCVS and AVBC.
A research-led institution, in the most recent Research Excellence Framework (REF2014) the RVC maintained its position as the top HEFCE funded veterinary focused research institution.
The RVC also provides animal owners and the veterinary profession with access to expert veterinary care and advice through its teaching hospitals; the Beaumont Sainsbury Animal Hospital in central London, the Queen Mother Hospital for Animals (Europe's largest small animal referral centre), the Equine Referral Hospital, and the Farm Animal Clinical Centre located at the Hertfordshire campus.
RVC Press Release 4 October 2016
See other Press Releases.