Dr Debbie Guest wins the Petplan Charitable Trust Scientific Award 2022
The Petplan Charitable Trust Scientific Award was presented to Dr Debbie Guest at the recent annual Petplan Veterinary Awards in Manchester. The Award is given in recognition of an outstanding contribution to companion animal veterinary science.
Every year, the Trust invites Heads of Research in the UK veterinary schools to make nominations for the scientific award and these are scored by the Trust's scientific committee.
Debbie is a senior research fellow at the Royal Veterinary College carrying out research into companion animal pluripotent stem cells. She is one of only a handful of people world-wide to have derived and characterised horse embryonic stem cells and induced pluripotent stem cells from horses, dogs and cats. Her research group and collaborators are carrying out research to utilise these cells in a range of therapeutic applications and disease models to improve companion animal health and welfare.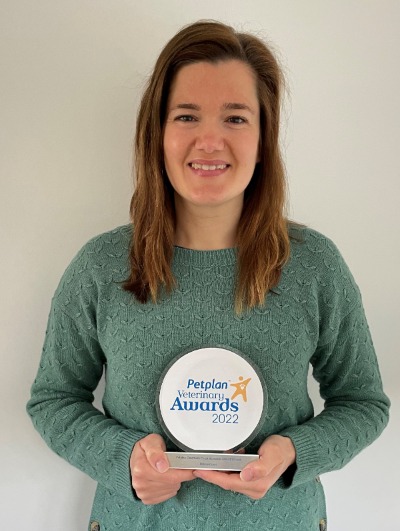 ---
You may also be interested in:
New research from the Royal Veterinary College (RVC) has shed light on the frequency, risk factors …