RVC partners with BG Research Ltd and The Pirbright Institute in an Innovate UK Award to develop a portable molecular diagnostic to combat goat plague
Dr Camilla Benfield, Lecturer in Virology in PPS, is a partner on a £665,000 Innovate UK-funded grant which aims to develop an in-field molecular diagnostic platform capable of differentiating Peste des petits ruminants virus from foot and mouth disease virus, which cause similar clinical signs in small ruminant livestock.
Peste des petits ruminants virus (PPRV) or 'goat plague' causes severe disease in sheep and goats, hampers sustainable livestock production and significantly contributes to human poverty and food insecurity in >70 countries where it occurs. Due to the profound impacts of PPRV on animal health and socioeconomic development, the FAO and the World Organisation for Animal health (OIE) have committed to eradicate this virus globally by 2030. Rapid portable diagnostics will be a key tool for enabling surveillance and strategic vaccination during the PPRV eradication pathway.
The project brings together the expertise of BG Research Ltd, a UK SME specializing in innovative rapid qPCR-based molecular platforms, Prof Satya Parida's laboratory for PPRV at The Pirbright Institute and Dr Camilla Benfield from RVC. The consortium will adapt BG Research's 'QuRapID' system, developed for Ebola virus detection direct from patient blood samples, into a test which can detect PPRV from swab samples from infected animals. It is crucial that this diagnostic test is practical and easy to use by vets and animal health workers in remote and resource-poor environments where PPRV occurs. Ensuring this – and defining how the technology can be applied in-field to support PPRV eradication- is a key part of RVC's role in the Innovate UK-funded project.
PPRV exemplifies a non-zoonotic livestock disease with profound impacts upon human health and well-being. This research promises not only to improve human health through advancing PPRV control, but will transfer diagnostic technology between the human and veterinary fields for reciprocal benefit. This project therefore exemplifies a key tenet of 'One Health' – and a key priority for RVC research- to better unify human and veterinary medicine.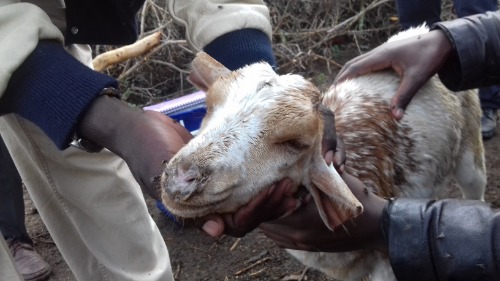 ---
You may also be interested in:
Laboratory rats have better welfare when picked up using methods that support their weight, …