The Animal Care Trust supports vets, veterinary nurses and scientists of the future by assisting with their education, funding educational projects, and by investing in facilities and equipment to benefit student learning.
By supporting vets, veterinary nurses and scientists of the future, we aim to ensure that veterinary medicine and research into animal treatments are safeguarded for future generations, and so that pets and animals continue to get the best possible care.
---
Scholarships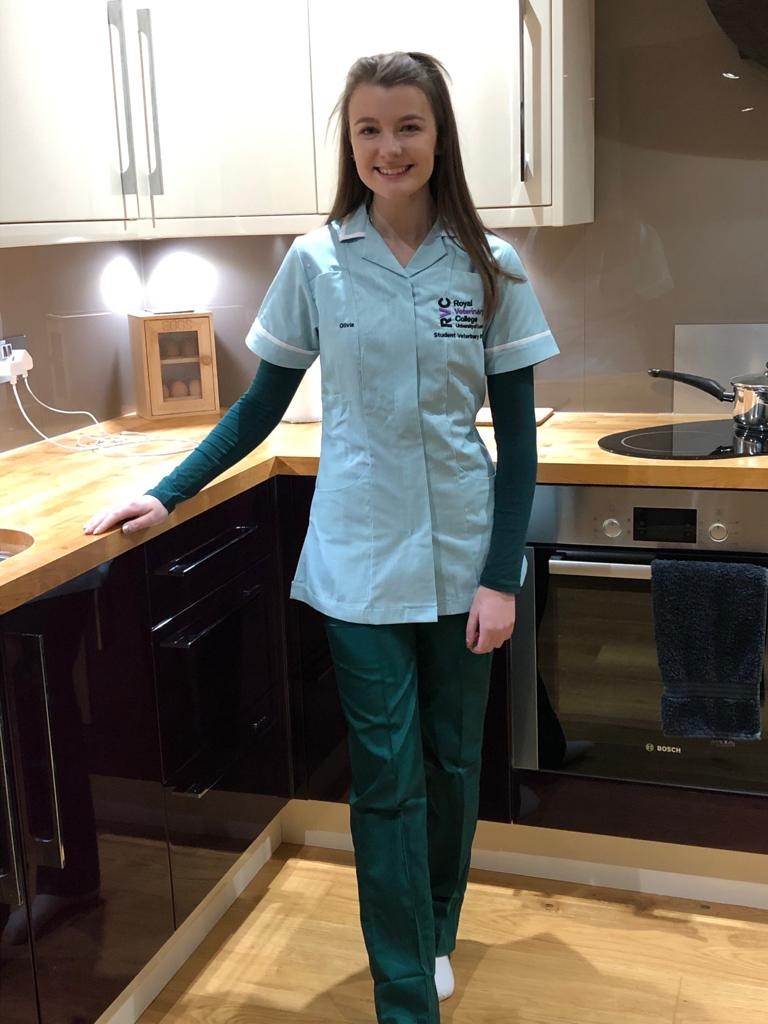 We award a variety of scholarships each academic year to outstanding students who suffer financial hardship and to students from under-represented backgrounds in veterinary medicine.
"I love that being a scholar student means I have even more opportunities to share the outstanding work of the RVC and encourage anyone to consider for their degree. Attending the RVC has always been a dream of mine, I will always love and cherish every moment I have and being rewarded the Catt Scholarship is the icing on the cake."
"Receiving the money from the scholarship has helped a lot with purchasing all the essentials I need for my studies. I have used it to buy textbooks, equipment (including my much-loved stethoscope) and to pay for accommodation fees during term times. Having this as extra to student finance helped take the worry away and allowed me to focus on work without having the stress of wondering how I will pay for the textbooks or equipment needed to enhance my skills."
Olivia Bowsher, RVC Veterinary Nursing student
---
Student projects and studentships
We support students each year in undertaken exceptional opportunities to further their learning and to develop their career prospects. Many of these opportunities involve travel or spending an extended period of time on location; something that can be difficult to afford for many students.
Funds are awarded throughout the year to ensure that students are able to take on these challenges and expand their learning.
"I was fortunate to spend two months with the Mitochondrial Cell Biology and Pharmacology research group at the RVC. I was able to put into practise techniques I had been taught the theory of in the earlier years of my degree, such as dilution series and making stock solutions. I was also able to see how these are used in practise in a lab.
"Seeing a project being carried out from cell preparation through to interpreting data was a really satisfying process to be a part of. I got to experience how different members of the group and different researchers interact together to improve each other's understanding of a technique or theory, and ultimately further scientific advance in their fields of study.
"When applying for the studentship I was hoping to find more clarity on what career path I would to take in the future, be it further study, a career in research, or something completely different. After having completed the studentship, I now realised I have gained much more than that. Alongside the various lab skills I have learnt, I have found out about the realities of working within a research team, including skill sharing and team meetings. It was a very stimulating environment to be in, where I was surrounded by people from a variety of backgrounds, with a lot of advice to share; to do with both lab work and work management in general."
Chloe Davison, summer studentship at the Royal Veterinary College
---
Student hardship
Courses in veterinary medicine, veterinary nursing and biological science last for a number of years and, during term-time, most of the students' time is taken up with studying and work placements to gain the knowledge, experience and skills they need to enter the veterinary and science industries after graduating.
These placements are an excellent opportunity for students to gain additional experience in areas they are particularly passionate about. Unfortunately, some students struggle to cover the costs of these placements, whether paying for travel, accommodation or the cost of undertaking the placement.
The RVC Student Hardship Fund helps students with general living costs such as rent, travel and food when they find themselves facing financial difficulties during their course. The Animal Care Trust supports this to help ensure money difficulties are not a barrier to bright and talented students accessing a veterinary education.
---
Farm outreach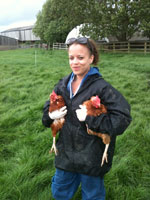 The RVC is passionate about promoting the importance of farming and also ensuring that courses and higher education, in general, are accessible to young people of all backgrounds. With this in mind, the Animal Care Trust has supported the set-up of a Farm Outreach Project to facilitate safe and supervised access to the RVC farm to benefit a wide range of people from the local community and all over the UK.
This project provides farm-based learning opportunities for primary and secondary school students and fits with the national curriculum by helping young people engage with farming and the countryside through school visits to the RVC farm. This is achieved through specially designed activities to improve student knowledge of food production, nature and nutrition. Food production and animals feature throughout the national curriculum and our programme of farm-based activities complement this.