We are dedicated to improving animal health and care. We do this by supporting three key areas; improving and enhancing hospital equipment and facilities, funding pioneering research into treatments for animal and human disease, and we support the education of veterinary professionals and scientists.
The Animal Care Trust supports the RVC hospitals that treat and care for over 30,000 animal patients a year by providing funds for new equipment and enhanced facilities. Funds are also raised for other animal care projects, such as the blood transfusion programme, where dog and cat blood donations save the lives of hundreds of critically-ill animals every year.
The Animal Care Trust supports clinicians and scientists of the future, invests in the development and application of scientific research, funds pioneering work in animal and human health, and assists research projects carried out by RVC researchers and undergraduate and postgraduate students.
Find out more about the areas we support:
You can find out more about the impact of our work in our Annual Review.

Amber, one of the wonderful donors in the RVC's blood donor programme
---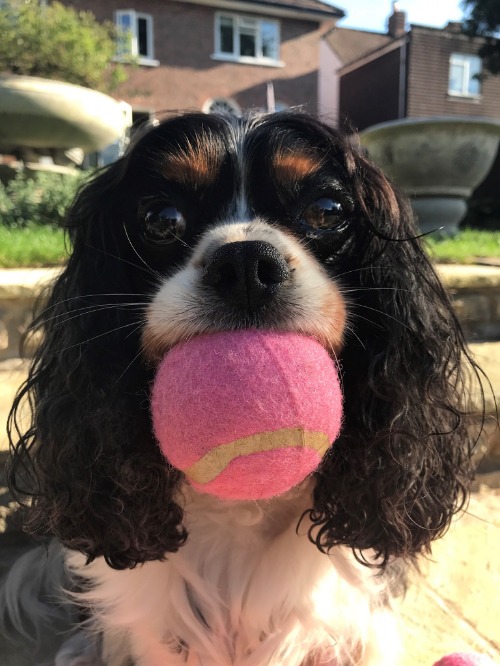 "My precious boy Louis was obsessed with pink tennis balls. He was 8 years old when he received life-saving surgery. Louis was in end-stage CHF from MVD, a hereditary disease within the breed. Louis had only one choice to survive and that was to have surgery to correct his mitral valve. We were aware of the risk that Louis may not make the surgery but felt we were going to lose him shortly without it." Emma Bennett, Louis' owner.
Sadly, Louis contracted a bug and very resistant infection and despite many attempts to fight it, he passed away a few weeks after his surgery.
"The care and compassion shown by the RVC was overwhelming and we were so pleased to be able to dedicate a leaf to Louis on their beautiful Memory Tree. I am raising funds to help research into this dreadful disease and why cavaliers are so prone to it. My boy's final gift was to donate himself to the scheme to help other cavaliers in the future through research for MVD, SM/CM, Pancreatitis and Diabetes."
Nadja Hale, Head of Fundraising at the RVC Animal Care Trust said: "We are so grateful to Emma and family for their incredible support for the ACT- donations in tribute to such beloved pets are so special and very much appreciated. Louis' legacy lives on."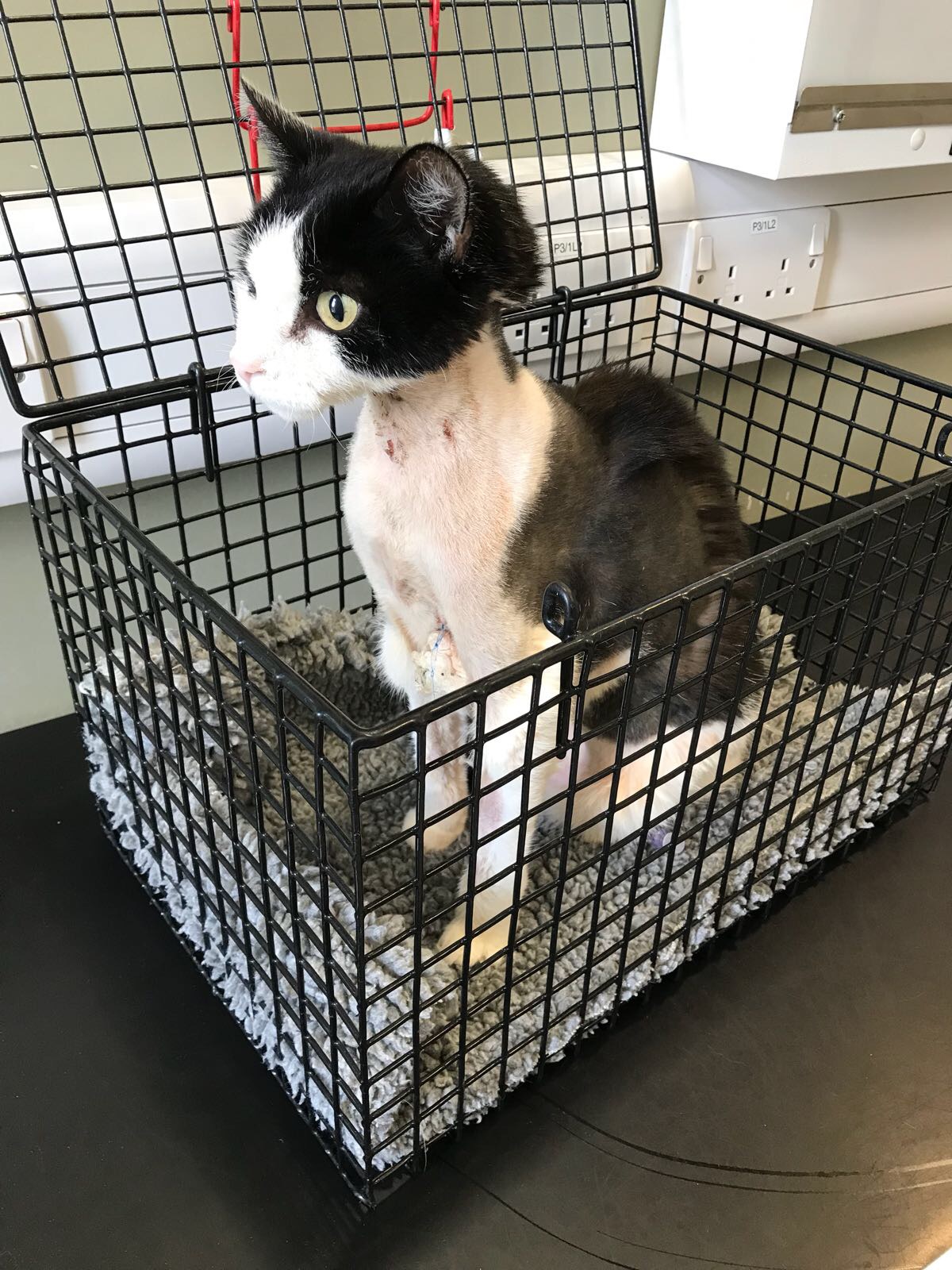 Meet Smudge, a much-loved pet who was attacked and returned home distressed, bleeding and unable to breath properly. His owner, Fiona, remembers the experience: "It was a very distressing for my family and me. We took him to our local vet's practice where they confirmed he had been attacked and they removed air from his chest twice and attended his wounds. We were hopeful but by the end of the week our local vet recommended Smudge be referred as he was still unwell, and air kept entering his chest."
"The RVC hospital were simply amazing - from the moment we arrived they put us at ease, and we left that first day, confident that Smudge was in very good hands. Smudge had air in his left chest, abscesses which required a neck drain and he was unable to eat and struggling to breathe. We were informed of Smudge's progress every day and all the procedures he underwent and there were many of them. The veterinary team were calm and informative and there is no doubt they saved Smudge's life performing the complex tie back procedure.
"The RVC hospital is an amazing place with fantastic veterinary staff and facilities which also provides a great learning environment for students. For all pet owners, our animals are part of the family and we want them to have the best medical care possible. The RVC makes this possible in training, education and research in veterinary medicine.
"Thank you to everyone for saving our Smudge and giving us this time with him."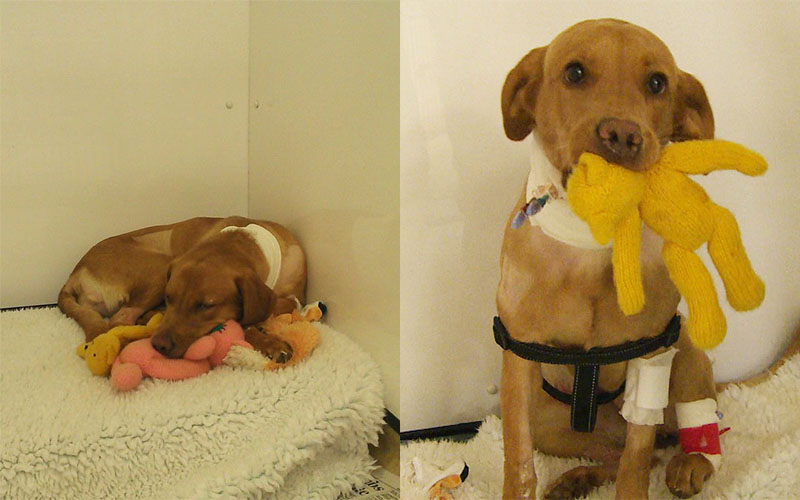 When Alba arrived with painful lesions over her body, we feared the worst. Alba had a mysterious and deadly illness that had been killing dogs around the country. No known cure existed. Our world-leading team of specialists combined their knowledge to come up with a revolutionary solution which had not been tried anywhere else.
Alba's blood plasma was removed and replaced with healthy canine plasma – donated by our wonderful canine blood donors and processed by our dedicated Blood Donor and Transfusion team. This pioneering new treatment used equipment available exclusively at the QMHA, thanks to the funds donated by our supporters.
Thanks to people like you, Alba became the first dog in the UK to survive New Forest Syndrome and this new treatment has gone on to save other dogs' lives too.