Run for Team ACT at the Virgin Money London Marathon and every step you take, every mile you run, will help to save the lives of sick and injured animals.
The Virgin Money London Marathon has to be the most iconic marathon event in the world and the ultimate challenge to any runner. It is also an incredible opportunity to set yourself a life-changing challenge whether you run it, jog it, walk it or limp through it dressed like a chicken!
Date: Sunday 3rd October 2021
Location: London
Whether this is your first big challenge or you're a seasoned marathon runner, our team at the Animal Care Trust will be with you every step of the way.
---
How to run for the ACT
Applications are now open for the 2021 London Marathon. The marathon is due to take place on Sunday 3rd October 2021. We are hoping that we can all run together on the streets of London for the marathon, but alternative 'virtual' arrangements may need to be made by event organisers.
Due to a limited number of spaces, we are unable to guarantee applications from everybody. On receiving a completed application form, we will get back to you to confirm whether your application has been successful or not. If successful we ask for a £150 registration fee and for you to raise a minimum sponsorship amount of £1,000.
---
Already have a place?
Got a place in the ballot and still want to be part of Team ACT? Great news! You'll receive all of the same benefits as people running with our places with no minimum sponsorship, just raise as much as you can.
Please let us know if you have a place but would like to raise money for the ACT so that we can support your fundraising!
Email: act@rvc.ac.uk
Tel: +44 (0)1707 667024
---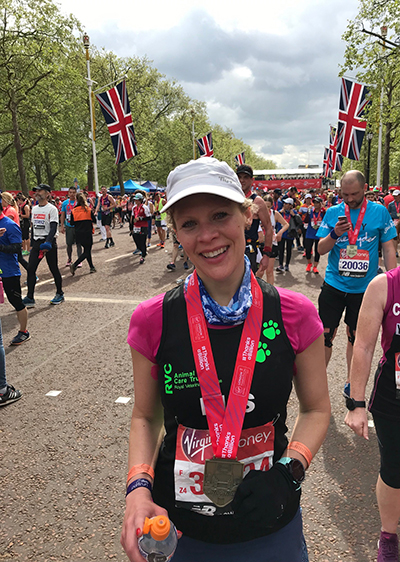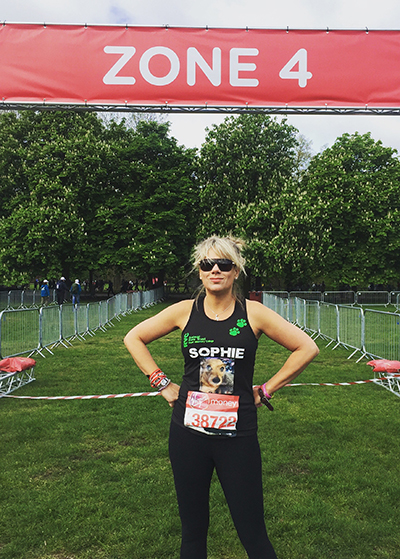 "If anyone reading this or having watched it thinks for just one single second they could have a go, I assure you that you could. You will never regret that you did it and it will be one of the best things you will ever do. Thank you to all of you at The Royal Veterinary College Animal Care Trust for giving me this opportunity and believing in me. I felt honoured to represent you. May the future be bright for animals everywhere. In memory of a small "Bear", my dog Andy" - Eloise, 2019 Team ACT member!