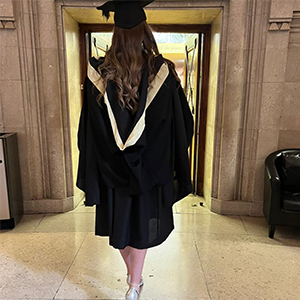 Employers of RVC Graduates
Employers feedback is essential in making sure that the RVC continues to equip graduates with the skills and characteristics they need to be successful in their profession, and to enable them to develop and sustain a rewarding professional life.
If you are an employer of an RVC graduate of the last 5 years, we would welcome your feedback via our annual RVC Employer Survey.
Please use the links below to complete a separate survey for each of your RVC graduate employees.

As a thank you, all respondents are entered into a prize draw with a chance to win one £100 voucher and two £50 vouchers!
For over ten years the Royal Veterinary College has sought feedback from employers of our recent graduates, to find out how well the curriculum is equipping them for their first months and years in employment. It is appreciated that most skills develop with experience; however this exercise is to assess the starting point provided by the RVC training. Employers feedback has generated much valuable information and stimulated many improvements for our students, including the development of an RVC Clinical Skills Centre.
For further information please contact the RVC Academic Quality team at AQOfficerSE@rvc.ac.uk.