The Veterinary Companion Animal Surveillance System (VetCompass™) is an initiative focused on improving companion animal health.
This not-for-profit research project is part of, and wholly owned by, The Royal Veterinary College (RVC) and aims to investigate the range and frequency of companion animal health problems and identify important risk factors for the most common disorders.
Background
Modern veterinary medicine has access to increasingly effective tools for diagnosis and treatment; yet many animals still continue to suffer from disorders that might be reduced or avoided if risks were better understood and measured. For example, a better understanding of inherited disorders will help design effective control measures, such as improved breeding programmes and health screening of high-risk breeds. There is also a need to measure the levels of disease among the companion animal population to help prioritise disorders based on health and welfare impact and to monitor patterns in disease over time and geographically.
The VetCompass
™

vision

Every day, vets in general practice examine, diagnose and treat large numbers of animal patients. This information is stored in individual computerised practice management systems. Until recently, the potential of these computerised records to generate vital information on national companion animal health has remained largely untapped. TheVetCompassTM vision is to collect clinical data in a de-identified format, and merge them into a single dataset for research that will benefit the long term health and welfare of animals.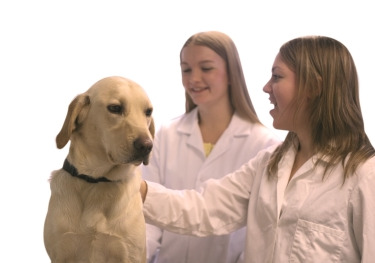 Progress so far
A VetCompass™ pilot project ran from 2007-2009 across a small number of veterinary practices in the UK. Information gathered was used to report on antibiotic and glucocorticoid use in small animal practice.
The VetCompass™ project has rapidly expanded to include over 20 million animals from > 1,800 UK participating veterinary practices (over 30% of all UK practices). Projects have used VetCompassTM data to study conditions as diverse as epilepsy, cancer, skin disease, endocrinopathies and heart disease, as well as describing general longevity and mortality in dogs and cats. Results from these studies have been published in peer reviewed journals and presented at national and international conferences (see Papers and Data for free access to many of these resources in full). The output from these and future VetCompass research projects will increasingly benefit animal health and welfare.
In 2013, an international collaboration with colleagues at the University of Sydney was launched. 'VetCompass Australia' aims to apply the UK VetCompassTM approach to companion animal health data collection for disease monitoring and surveillance across Australia.
In 2016, Equine VetCompass was launched which will allow us to better understand the types and frequency of disorders affecting horses in the UK.
Get involved
We are always interested to hear from veterinary practices, PMS providers and those with an interest in companion animal health and welfare research who may be interested in collaborating with us in this worthwhile project. If you would like more information or to express an interest in participating, please contact us.