What is the MSc in Veterinary Epidemiology?
In a world where global transport links allow rapid movement of people and animals, disease can spread more quickly than before and is harder to control than ever. In such a world there is a growing need for trained epidemiologists at the front line of disease surveillance.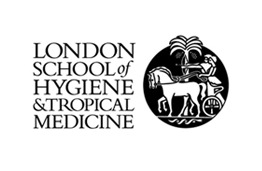 The UK leads the way in providing this training and, in order to meet the demand for skilled professionals, the RVC has developed a unique postgraduate veterinary epidemiology course, delivered jointly with the London School of Hygiene and Tropical Medicine (LSHTM).
This demanding masters in veterinary epidemiology programme is led by veterinary epidemiologists and supported by policy makers from the forefront of UK government and you will gain a fascinating insight into the work of the Department for Environment, Food, and Rural Affairs (Defra) and the Animal and Plant Health Agency (APHA, formerly AHVLA). Your areas of study will combine LSHTM's strengths in epidemiological principles and communicable disease epidemiology, with the RVC's expertise in veterinary epidemiology, animal health and production.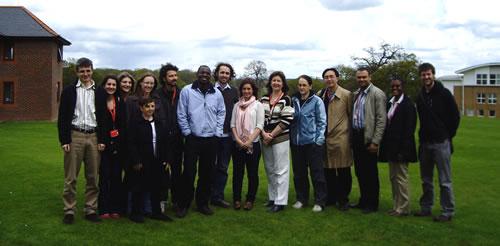 Why study at the RVC?
Founded in 1791, the Royal Veterinary College, University of London, is a long-established institution with a global reputation for veterinary and biological sciences. Our mission is to provide visionary leadership and excellence in veterinary science through innovative scholarship and pioneering clinical activity. We are the only veterinary school in the world to be accredited by the American Veterinary Medical Association, the European Association of Establishments for Veterinary Education, the Royal College of Veterinary Surgeons and the Australasian Veterinary Boards Council.
The LSHTM
The LSHTM is a world-leading centre for research and postgraduate education in public health and global health, and was recently named the world's leading research-focused graduate school (Thomson Reuters / Times Higher Education, 2013). It has been cited as one of the world's top universities for collaborative research.
The LSHTM's mission is to improve public health and health equity in the UK and worldwide, working in partnership to achieve excellence in public and global health research, education and translation of knowledge into policy and practice.
What will I learn?
Upon successful completion of the course you will be able to:
Demonstrate and understand the key concepts underpinning the discipline of veterinary and medical epidemiology
Select an appropriate study design when confronted with an epidemiological research question and develop a detailed study protocol capable of answering the research question
Analyse and interpret epidemiological data derived from cross-sectional, case-control and cohort studies
Review critically the published epidemiological literature
Apply epidemiological principles to surveillance, and infection and disease control, within animal and human populations
Communicate effectively with researchers from different disciplinary backgrounds
Communicate effectively with other people with an interest in human and animal health, including the general public and key policy makers.
Programme delivery
You can choose to complete the Veterinary Epidemiology postgrad course over one year full-time study, or part time over two years.
All participants begin the course in September. Over three terms, you will be taught through a combination of lectures, seminars, practicals and tutorials.
The MSc Veterinary Epidemiology course is made up of nine taught modules plus a research project, as outlined in the programme specifications (see "Course Outline"). An additional new module, Spatial Analysis in Epidemiology, has recently been developed and, subject to approval, will be included as an optional module. This would result in the existing suite of nine modules still being available, but with the option open for a student to substitute Spatial Analysis in Epidemiology for Economics of One Health. Notification of this additional option will be made to students in advance of course commencement.
Students on this course complete taught modules and assessments by June, after which the veterinary epidemiology MSc students will work on a research project from June to August, culminating in an oral examination in September.
Part-time students attend the course full-time from September to December in year one, followed by classes two to three days a week from January to May. You will usually study the remainder of the course in year two, including the summer research project (MSc students only).
We recognise the need for flexibility, however, and are happy to tailor your part-time study to meet your specific requirements (subject to agreement with the course director).
The teaching is delivered using the excellent facilities of the LSHTM in London as well as at the RVC's London and Hertfordshire campuses. The course also includes a visit to the APHA (Weybridge).
The field of Veterinary Epidemiology straddles several different areas. Therefore, although you will be based at the RVC, aspects of basic epidemiology applicable to both human and animal diseases are taught at the LSHTM, and risk analysis and surveillance are taught by APHA staff.
Please see an example of a previous student project by Katherine Lewis (MSc Veterinary Epidemiology 2015-16 graduate): Creating a predicted typology for cattle herds based on routine, pre-collected data using three sample areas of the UK
---
Sign up to hear more from RVC
If you're interested in studying this course, and would like to stay informed, sign up to our RVC For Me mailing list to receive relevant information about upcoming events, students stories and life at the Royal Veterinary College.
---
Academic requirements
If you are working in the state veterinary service and/or are interested in veterinary epidemiology, then our Masters programme will be highly relevant to you.
You must have (or expect to receive) a first- or second-class university honours degree (or equivalent). Please contact Admissions if you are unsure whether your degree is equivalent. As this is a multidisciplinary subject, we welcome candidates from many different backgrounds. If you have a degree in veterinary science, biological science, veterinary or human medicine, mathematics or statistics, or have relevant postgraduate experience, then we encourage you to apply.
English language requirements
A good working knowledge of scientific English is essential in order to follow the course. All applicants must have an acceptable English Language qualification:
IELTS (Academic) score of 7.0 or above with minimum 6.5 in each component
For those without IELTS, please see our English Language Requirements page for a full list of qualifications we will accept as alternatives.
Maths requirements
The course has highly quantitative components and, although there are opportunities to brush up on basic computer and mathematics knowledge at the start of the course, you will be expected to have basic numerical skills.
Please do have a look at the sites below to help you decide whether this course is for you.
Click here for a package of materials developed by LSHTM staff to help you refresh your basic maths skills prior to progressing with your application. The materials include an online interactive self-assessment exercise (in which you are provided with immediate feedback and solutions), PowerPoint slides and a Word document of notes, exercises and solutions.
You may also find the links below of use:
Math Tutor - UK-based site with video tutorials on more than 80 topics, including diagnostics, summary text and exercises (with those on arithmetic and algebra of most relevance for the majority of LSHTM MSc students)
The Math Forum@Drexel University - a good source to find online links to a number of topics
Maths Online
S-Cool A Level - includes a useful statistics section under The Basics
S-Cool GCSE - useful for indices, percentages, approximations, graphs, representing data, probability & calculators
BBC Maths GCSE Bitesize - useful for basic algebra and number (rounding & fractions)
BBC Maths Key Stage 3 Bitesize - useful for formulae and rounding off.
Commonwealth Shared Scholarship Scheme applicants
If you intend to apply for the course under the Commonwealth Shared Scholarship Scheme, please note you will need to apply to both the CSC and RVC directly. Please ensure you are eligible before submitting an application: you will need to make clear in the Funding section of your RVC application that you are a Commonwealth Shared Scholarship Scheme applicant. Applications for 2023 Commonwealth Shared Scholarships are open and will close on 13th December 2022.
Priority applicants NB: Applicants who have met the English language requirements for the course (and uploaded/sent us their results) by 4th March 2023, as well as those from the countries listed below, will be prioritised for consideration. We have listed the equivalent qualification to a UK Bachelor Honours degree for each country, which will be needed to meet our entry requirements. Where a qualification is not listed there is not an equivalent qualification from this country which would meet our current requirements, but qualifications studied elsewhere which are equivalent to a UK Bachelor Honours degree would be accepted. Note: only those who have submitted applications to both the RVC and the CSC by the deadlines above will be shortlisted.
Eswatini – Master's degree
Kiribati
Lesotho – Master's degree
Malawi – Master's degree
Mozambique – Grau de Mestre (Master's)
Papua New Guinea – Bachelor(hons) degree
Rwanda – Diplome de Docteur en Medecine/Bachelor(hons) degree
Solomon Islands – Bachelor degree from University of the South Pacific
Tanzania – Bachelor degree/Doctor of Medicine/Veterinary Medicine
Gambia – Master's degree
Tuvalu
Vanuatu – Bachelor degree from University of the South Pacific
What will I be able to do with my qualification?
Demand for trained veterinary epidemiologists currently outstrips supply, and there are excellent opportunities in a variety of organisations involved in disease control at national, regional and international level, as well as in teaching, research and various food-related industries.
RVC graduates hold senior positions within government departments in many different countries. Many go on to work alongside the people who have taught them during the previous year. Within the UK, graduates are employed by the Department for Environment, Food and Rural Affairs (Defra) and the Animal and Plant Health Agency (APHA, formerly AHVLA), as well as in research centres and pharmaceutical companies.
---
Alumni Inspiration
Luisa Dorma, MSc Veterinary Epidemiology graduate, 2014
[I am] enjoying working at APHA. I have realised just how much I learnt during the MSc [Vet Epi] now that I am putting it into practice!

What are you doing now? I am currently working as an epidemiologist at the Animal and Plant Health Agency. The main purpose of my job is to provide support for epidemiological surveillance and research projects undertaken by the Department of Epidemiological Sciences, through data management and descriptive statistical analysis as well as contributing to the management and implementation of these studies. The work I do is very varied and involves working on a range of species, diseases and farming systems.
What aspect of the PGT course prepared you best for your career? The course content has been really relevant to my career and I have developed a range of skills and a good understanding of epidemiological principles. I have found that as a result of the course, my thought processes are more in-depth and methodical and I am able to find novel solutions to complex challenges
What did you think of the teaching staff on the course? The teaching staff were all very open, honest and friendly. They prepared us for how tough the course was going to be and were there ready to provide help and support as needed. Many of the staff are experts in their field and having the opportunity to listen to their experiences was really useful.
What did you think of the learning and research facilities at the RVC? The facilities at the RVC are great, with access to everything that you need. The collaboration with the LSHTM is very useful and provides increased access to world-class facilities.
Has the PGT course at the RVC enabled your career goals as you had hoped? The MSc has provided me with all of the skills required to be a successful epidemiologist and also given me a lot of confidence in my own abilities. My experiences from talking to potential employers have only been positive, with most recognising the value of the course and the skill set that graduates have. Prior to starting the course I hoped to one day be working as an epidemiologist for the APHA, whom I began to work for 3 days after completing it!
---
Anna Borlase, MSc Veterinary Epidemiology graduate, 2016
2015/16 MSc Vet Epi graduate, Anna Borlase, is doing a PhD with the RVC and LSHTM on a Bloomsbury studentship.
I'm doing a PhD...on modelling transmission dynamics of zoonotic schistosomiasis in Senegal. Just got back from first field work in Senegal last week, and it was definitely an experience!

The MSc and especially the modelling module at LSHTM are going to prove absolutely crucial for me. Without the training last year I a) would never have been offered the PhD(!), and b) wouldn't have a clue where to start!'
---
Further afield, graduates from this programme work for the United Nations' Food and Agriculture Organisation and the International Livestock Research Centre in Nairobi. Others hold positions in government departments in New Zealand, Thailand, Vietnam, Singapore, Spain, Bangladesh, Pakistan, Ethiopia, Zambia, Croatia, Slovenia, Ireland, Switzerland, Pakistan, Iceland, Norway and France.
Former students have also enrolled on PhDs at leading universities worldwide, including Bristol, UK, the RVC Veterinary Epidemiology, Economics and Public Health (VEEPH) Group, Cornell University, USA, and Massey University, New Zealand.
Key academic staff - RVC
Dr Kim Stevens
Lecturer in Spatial Epidemiology and Course Director for MSc Veterinary Epidemiology
Dr Julian Drewe
Senior Lecturer in Veterinary Epidemiology
Professor David Brodbelt
Professor, Evidence-based Veterinary Medicine
Professor Javier Guitian
Professor of Veterinary Public Health
Dr Barbara Haesler
Lecturer in Agrihealth
Dr Jackie Cardwell
Lecturer in Epidemiology
Dr Kristien Verheyen
Senior Lecturer in Clinical Epidemiology
Dr Pablo Alarcon
Research Fellow in Food Systems
Key academic staff - LSHTM
Dr Laura Woods: Associate Professor in Epidemiology and Programme Director for MSc Veterinary Epidemiology
Department of Non-communicable Disease Epidemiology
Key academic staff - APHA
Dr Jessica Parry: Epidemiology Group Leader, Department of Epidemiological Sciences, Animal and Plant Health Agency (APHA), Defra
Tuition Fees
The tuition fees for students commencing the course in 2023/24 are as follows:
| Home Tuition Fees including Island Fees (Channel Islands & Isle of Man) | International Fees |
| --- | --- |
| £12,390 | £28,680 |
For part-time fees please see this link https://www.rvc.ac.uk/study/fees-and-funding/fees#panel-tuition-fees-for-postgraduate-taught-and-research-students
Tuition fee amounts are subject to increase each academic year, please be aware of this when making your calculations and planning how much money you will require.
The Royal Veterinary College is offering a postgraduate tuition fee discount to Alumni who are self-financing their postgraduate study and meet the eligibility criteria.
The value of the discount is 20% for all Alumni.
Bursary for Postgraduate Taught Courses
RVC bursary for outstanding home and international students undertaking a Masters in 2023/24.
The RVC postgraduate bursary will be offering a discretionary amount, typically of £5,000 upwards per recipient, to select outstanding home and international students undertaking a Masters in 2023/24. These will be allocated on a highly competitive basis to students applying for a full-time place.
Bursaries will be allocated in or by July 2023 at the discretion of the Scholarship Allocation Board. All students who have applied by the course deadline or 5 June 2023 (whichever is soonest) and have been offered a full-time place will be considered. Priority will be given to those who have met the English language requirements, or shown evidence of their exam booking, by 5 June 2023.
The Royal Veterinary College is not involved in processing your application for a loan, however we can confirm your student status; please direct your queries to the Financialaidoffice@rvc.ac.uk
For an overview of the financial aid process for Canadian students, please visit the Campus Access website
Students should apply through their provincial student assistance office or website. When you apply for a loan, you are considered for funding by both the Provincial and Federal Government, meaning you only have to apply once for funding for the year. Federal loans are processed via the National Student Loans Service Centre and provincial loans through the provincial governments and student aid branches.
Commonwealth Master's Scholarships
This scholarship is only available to students from Member countries of the Commonwealth.
Applications for Commonwealth Master's Scholarships for the academic year 2023/24 are now closed.
Applicants can expect to hear the outcome of their applications by June 2023.
Commonwealth Master's Scholarships are for candidates from low and middle income Commonwealth countries, to undertake full-time taught Master's study at a UK university.
For full details, including eligibility criteria and how to apply, visit: https://cscuk.fcdo.gov.uk/scholarships/commonwealth-masters-scholarships/
Commonwealth Shared Scholarship Scheme (DFID)
Offered by the US- UK Educational Commission (Fulbright Commission).
Other Sources of Financial Information for Postgraduate Taught Courses
Other sources of financial information for postgraduate taught courses:
Contact your local ministry of education/education department. They may provide a scholarship scheme that supports study in the UK.
Visit the British Council. They will be able to advise you on British scholarship schemes and provide other information about studying in the UK.
The UK government and other UK and EU organisations offer a number of scholarships to enable international students to study in the UK.
Postgraduate Master's Loan
Postgraduate Master's Loan is funding to help with course and living costs whilst studying a postgraduate Master's level course. The loan is seen as a contribution to the costs of postgraduate study, and is paid directly to the students, so you can spend it as you wish – tuition fees, accommodation, course books, and living expenses.
Study a Master's in Europe Scholarship
Study abroad scholarship worth €5000. This scholarship is open to students from any country who are planning to study a Master's degree at a European university in the autumn 2024.
The RVC participates in the Direct Loan Program in which federal financial assistance is made available from the US Department of Education to US students studying at the RVC. The purpose of this page is to inform you about the process of applying for financial assistance.
The RVC College will originate Direct Stafford loans and Direct Graduate and Parent PLUS loans and full-time students from the USA who are attending at the RVC are normally eligible for funding. The RVC also participates in the VA Educational Benefits programme.