MRes - Identifying regional alterations in brain microstructure that correlated with disrupted social behaviour
Supervisors: Dr Helen Stolp and Dr Ruby Chang
Department: Comparative Biomedical Sciences
---
Project Details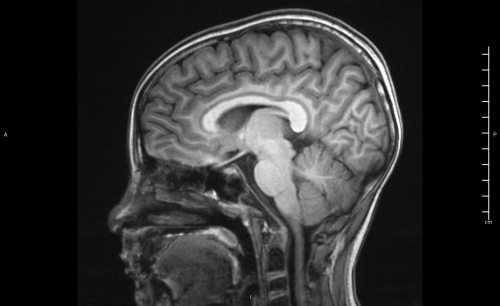 Altered social behavior is one of several behavioral differences in patients with neurodevelopmental conditions such as autism spectrum disorder (ASD). These are thought to occur due to genetic or environmental factors that produce a disruption in the balance between excitatory and inhibitory stimuli in the developing brain. However, the neuroanatomical basis of these changes is not well understood. In a mouse model of excitatory-inhibitory (EI) imbalance, we have recently shown that increased GABAergic activation in the first postnatal week results in alterations in adult social behavior. To understand the neurostructural underpinning of this behavioral change, we have performed high resolution ex vivo diffusion MRI, and have analysed these images using DTI and NODDI models that allow us to detect where in the brain significant structural differences occur.
We aim to combine our MRI and behavioral data to determine which regional changes in brain structure correlate with functional outcomes. MRI-guided histology will allow understanding of the specific structural changes that contribute to altered behavior. By tracing these features back through the developmental trajectory, we aim to identify key time points where detectable injury arises, and which could ultimately be used to stratify individuals for diagnosis and treatment.
Statistical analysis of exiting data will be performed in the first months of the project. Subsequently, histological analysis will be performed, IHC will identify and quantify key cell populations (neurons, microglia, astrocytes, oligodendrocytes, endothelial cells), developmental processes (arborization and spine formation), and injury (axonal damage, demyelination). Cell types that change significantly in adulthood will be investigated at postnatal day (P)10, P20 and P40 to determine the developmental trajectory of injury in our model. This project will identify cell specific changes that underly regional differences in brain structure and correlate with social behavior, and the time points when these changes emerge in the developing brain. This information can be used to identifybiomarkers of as well as providing potential novel therapeutic targets.
---
References
Goikolea-Vives A, Fernandes C, Thornton C, Stolp HB. (In preparation). Acute activation of the GABAA receptor in the neonate mouse results in sex-dependent behavioural deficits in adulthood. Available on request

Goikolea-Vives, A. and H. B. Stolp (2021). Connecting the Neurobiology of Developmental Brain Injury: Neuronal Arborisation as a Regulator of Dysfunction and Potential Therapeutic Target. Int J Mol Sci 22(15).

Yates AG, Kislitsyna E, Alfonso Martin C, Zhang J, Sewell AL, Goikolea-Vives A, Cai V, Alkhader LF, Skaland A, Hammond B, Dimitrova R, Batalle D, Fernandes C, Edwards AD, Gressens P, Thornton C, Stolp HB (2022). Montelukast reduces grey matter abnormalities and functional deficits in a mouse model of inflammation-induced encephalopathy of prematurity. J Neuroinflammation. 29;19(1):265.

Stolp, H.B., Ball, G., Jones, M., So, P-W., Thornton, C., Edwards, A.D. (2018). 3D-BOND: enabling voxel-wise comparisons of cellular microstructure and MRI in the mouse brain. Scientific Reports. 8, 4011
---
Requirements
Essential:
Must meet our standard MRes entry requirements.

Must have a BSc or equivalent degree in neuroscience or a related field of biological sciences.
Desirable:
Good organizational skills and enthusiasm.

Prior experience with computational modeling or bioinformatics is desirable.
This can be taken as a full-time or part-time (12months FTE) project commencing in October 2023, based at RVC's Camden campus.
Work will involve processing of mouse brain tissue collected under Home Office licence and approved by the Animal Welfare and Ethical Review Board at the RVC.
---
Funding
Partially funded: e.g. the lab will be covering the project costs, with the MRes student expected to meet the course fees and their living expenses.
International applicants are welcome to apply but must be able to fund the difference between "Home" and "Overseas" tuition fees.
You can find information on fees and funding online. A postgraduate master's loan may be available to help cover costs.
---
How to Apply
For more information on the application process and English Language requirements see How to Apply.
Deadline: 30th July 2023
We welcome informal enquiries - these should be directed to Helen Stolp (hstolp@rvc.ac.uk)
Interview date and location: TBC (August 2023)