VetCompass is a welfare-focussed epidemiological research project that shares anonymised clinical data from veterinary practices to investigate the frequency and nature of companion animal health problems.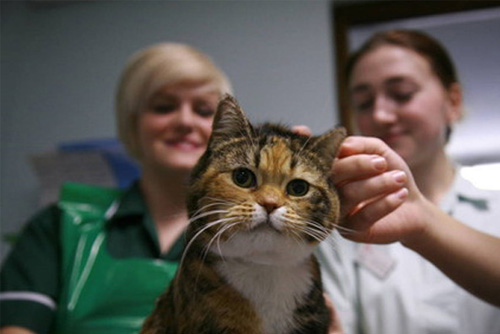 Challenge
Modern veterinary medicine has access to increasingly effective tools for diagnosis and treatment; yet many animals still continue to suffer from disorders that might be reduced or avoided if risks were better understood and measured. For example, a better understanding of inherited disorders will help design effective control measures, such as improved breeding programmes and health screening of high-risk breeds.
There is also a need to measure the levels of disease among the companion animal population to help prioritise disorders based on health and welfare impact and to monitor patterns in disease over time and geographically. Previously, veterinary clinical research focused mainly on clinical data from referral centres. Referral clinical caseloads can facilitate certain types of clinical research by generally providing good diagnostic precision, detailed clinical workup and access to specialist clinicians and equipment. However, referral biases relating to the spectrum of disorders, patients and facilities seen at secondary care centres mean that it is often difficult to generalise findings from referral studies to the wider companion animal population.
As we move inexorably into the era of evidence-based veterinary medicine, a ready availability of reliable answers on wide-ranging health questions relating to the general population of companion animals becomes essential to improve veterinary knowledge, care and animal welfare. Every day, veterinarians in general practice examine, diagnose and treat large numbers of animal patients. This information is stored in individual computerised practice management systems. Until recently, the potential of these computerised records to generate vital information on national companion animal health remained largely untapped.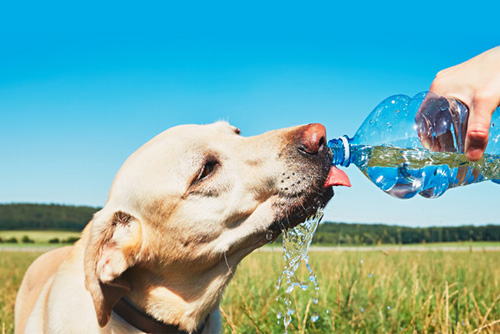 Solution
The VetCompass vision is to share clinical data in a de-identified format, and merge them within a single database for research that will benefit the long term health and welfare of animals. Veterinary practitioners are the 'eyes, ears and hands' of the profession and as such practice clinical record systems house a wealth of health information. VetCompass use this information for epidemiological research and, to facilitate this, has developed a secure system for the transfer of anonymised patient records from veterinary practices to a central database. This system is currently used to collect records from over 1,800 veterinary practices and the project is continuing to grow.
VetCompass is designed to fill knowledge gaps in veterinary medicine and produce practical healthcare information that can:
Underpin and direct evidence-based veterinary medicine.
Assist the training of veterinary students and professionals.
Identify welfare and research priorities, contributing to long-term improvements in animal health and welfare.
On a day-to-day basis, there is no change to practice workflow and patterns. Practicing veterinarians already record high quality clinical records and VetCompass does not request that any extra information are recorded. VetCompass simply uses the information that practices already record and applies cutting edge data-mining techniques to analyse these huge volumes of data.
VetCompass only collects anonymised clinical and demographic data. The data fields collected include the summary diagnosis term (VeNom code), free-text clinical notes and treatment details, along with date of birth, sex, breed, microchip number, insurance status and partial postcode. Animal names, client details and financial information are not shared.
Impact
The VetCompass project has rapidly expanded since its conception to include over 20 million animals from > 1,800 UK participating veterinary practices (~30% of all UK practices). VetCompass studies to date are diverse e.g. epilepsy, cancer, skin disease, endocrinopathies, behaviour and heart disease, as well as drug therapy and also describing general longevity and mortality in dogs, cats and rabbits. Results from these studies have been published in ~125 peer reviewed papers and presented at national and international conferences.
Other VetCompass research dissemination strategies include press releases, radio and other media interviews, social media posts and onward sharing by partners such as the Kennel Club or British Veterinary Association. The output from these and future VetCompass research projects will increasingly benefit animal health and welfare. In 2013, an international collaboration with colleagues at the University of Sydney was launched. 'VetCompass Australia' aims to apply the UK VetCompass approach to companion animal health data collection for disease monitoring and surveillance across Australia. In 2016, Equine VetCompass was launched which will allow us to better understand the types and frequency of disorders affecting horses in the UK. More recently in 2019, Farm Animal VetCompass was launched, to explore antimicrobial use in Farm Animals.
VetCompass data contribute to a diverse range of MSc, PhD and other research projects that aim to reveal novel insights into the health of small animals. These results contribute to the evidence base that veterinarians now use every day to improve the health and welfare of their patients.


Partners
VetCompass has a large number of supporters and collaborators: www.rvc.ac.uk/vetcompass/support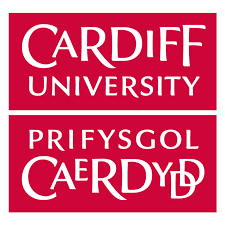 VetCompass Resources