An update on the Animal Care Trust-funded research into immune-mediated haemolytic anaemia (IMHA)
We are extremely grateful to everyone who has been raising funds for research into IMHA at the Royal Veterinary College (RVC), including Peter Marsden's 50-mile walk along the Thames, and Lynne and Alexis going the extra mile by selling handmade goods at their local market.
We intend to make sure we use these funds to do as much as possible in investigating the underlying cause for IMHA in dogs, and to continue to research the best ways to treat affected dogs.
Barbara Glanemann, a vet and IMHA researcher at the RVC, has expressed her gratitude for your support: "The IMHA research team would like to say a huge thank you to everyone who has raised money and supported our ongoing research. This process will take years and a considerable amount of funds - and without you, it would not be possible."
Barbara also emphasised the importance of the research: "In the last two months, we've treated eight dogs with primary IMHA at the Royal Veterinary College, providing 48 blood transfusions to anaemic patients, and many hours of care from our talented vets and nurses. Despite this, some dogs have sadly not survived to leave the hospital, underlining the importance of the research we're doing to try to find the best ways to treat affected dogs."
---
Using biomarkers to guide treatment
The main project currently is trying to identify new markers we can use to guide treatment of dogs with IMHA, intending to try to individualise medications so that we give each dog enough medication to manage their IMHA without causing side effects.
In the past, dogs have been treated according to fixed schedules of treatment printed in textbooks, but we know that, for some dogs, this isn't sufficient to control the disease or alternatively may cause excessive side effects. With new markers, we could choose the correct dose for each individual dog, avoiding these problems.
The research team have collected samples from approximately half of the cases needed to do the analysis, and they will be continuing to offer recruitment to dogs with IMHA that are referred to the RVC for treatment. Unfortunately, because the handling of samples for this study is quite complex, dogs can only be recruited at the RVC and not at other vet practices.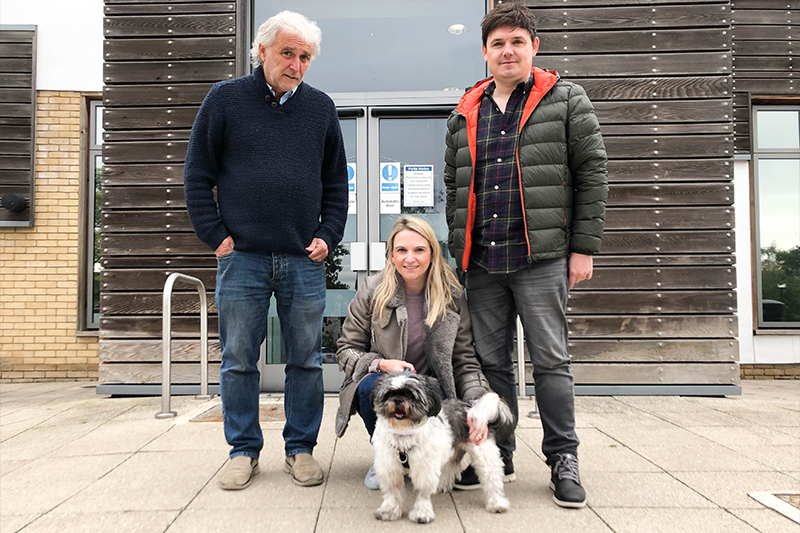 Collecting samples in the ImmunoBank
The research team have recently created the ImmunoBank, a collection of high-quality samples from dogs with IMHA and other autoimmune diseases that can be used by researchers at the RVC and other institutions to conduct studies. When a dog is diagnosed with IMHA at a participating practice, all left over samples will be sent to the RVC for storage. This is a really important endeavour because most studies of IMHA in dogs in the past have been too small to give useful results, so being able to accumulate a large number of samples from lots of practices will speed up research in the future.
Registering dogs with autoimmune diseases
The team are currently creating a register for dogs diagnosed with autoimmune diseases. This means, whenever a vet diagnoses a dog with IMHA, they can provide us with the details that we can add to our database. Collecting this 'big data' will help to look for important trends and evaluate whether IMHA is more common in some parts of the UK or at certain times of year. This project will be called the Veterinary Autoimmune Register (VAR), and we will have more information on this when it is active.
Broadening research into dog genetics
Finally, we have begun talks with genetics researchers at the RVC and University of Oxford to begin investigating a possible genetic background for IMHA in dogs. This is a topic on which we receive lots of enquiries but it's also very difficult to investigate in a way that gives us useful information.
We already know that IMHA is not a 'simple' genetic disease, caused by a defect in a single gene, so we have to evaluate carefully differences in hundreds or thousands of different genes to look for possible risk factors.
---
How can you help?
We continue to raise funds for research through amazing fundraising events, or simply by donating online using the button below.