Veterinary Nursing - #WhatVNsDo
What is a Registered Veterinary Nurse (RVN)?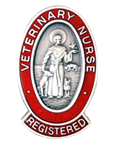 Veterinary Nursing is a recognised, regulated and registered profession. On successful completion of the VN qualification, veterinary nurses are invited to register with the RCVS (Royal College of Veterinary Surgeons)
RVNs are required to adhere to a Code of Professional Conduct and complete a required number of Continuing Professional Development (CPD) hours each year as per the regulatory body requirements.
---
What do RVNs do?
RVNs do many things, primarily we are advocates for our patients, providing nursing care and support to them in a multitude of ways.
Veterinary nurses work in veterinary practices and under the direction of a veterinary surgeon are involved in patient monitoring and assessment of pain, administering prescribed medications, ensuring patients nutritional needs are met, performing diagnostic imaging and undertaking laboratory tests, preparing patients for a variety of surgical and medical procedures and supporting patients through rehabilitation. We are often the veterinary surgeon's eyes and work closely together to ensure high standards of care and rapid detection of any changes in our patient's condition.
Registered veterinary nurses are often involved in the clinical training of student nurses, working alongside them to enhance their learning and apply their knowledge in a clinical environment, whilst enabling them to develop the practical and professional skills needed for qualification as an RVN.
Veterinary nurses are also a key point of contact for owners when they come to the veterinary practice, offering emotional support and playing an important role in educating owners on preventative medicine and how to care for their pet following diagnosis of long-term conditions (such as diabetes mellitus) and upon discharge following surgical procedures.
---
What are the career opportunities for RVNs?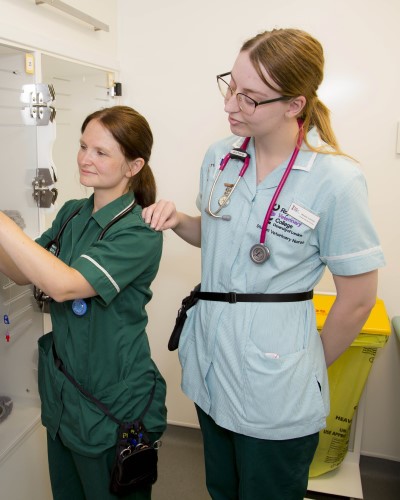 Registered Veterinary Nurses can explore a number of career paths such as:
Becoming a Head or Senior Veterinary Nurse
Specialising in particular species e.g. feline, exotics, zoo
Specialising in particular disciplines e.g. theatre, diagnostics, nurse clinics, emergency and critical care, veterinary hydrotherapy or veterinary physiotherapy
Practice management
Charity work including conservation and overseas programmes (such as neutering clinics)
Clinical coaching & supervising of student VNs
Education and teaching of future RVNs
Clinical Educators
Clinical Skills Centre Tutors
Army military animals veterinary nurse
Pharmaceutical and veterinary foods representatives
Veterinary and scientific research
More information about working at the RVC on our Place to Work page.
---
What is Veterinary Nurse Awareness Month?
Since the inaugural event created by the British Veterinary Nursing Association in 2005 each May the Veterinary Nursing Awareness Month campaign seeks to highlight and promote the role of the veterinary nurse within the profession and to the general public.
You can follow this event on social media using the following hashtags: #VNAM #WhatVNsDo
---
What is the difference between the Royal Veterinary College (RVC) and Royal College of Veterinary Surgeons (RCVS)?
Although these abbreviations sound alike, they are quite different organisations.
The Royal Veterinary College (RVC) is the largest and longest-established veterinary school in the UK, delivering undergraduate and postgraduate programmes in veterinary medicine, veterinary nursing, and biological sciences alongside CPD programmes in veterinary medicine and veterinary nursing.
The RVC has three teaching hospitals in London and Hertfordshire which provide expert veterinary care to patients and advice to support the veterinary profession. The RVC utilises these hospitals to assist with the production of world-class research.
The Royal College of Veterinary Surgeons (RCVS) is the regulatory and standard-setting body for the veterinary profession. The RCVS regulates veterinary surgeons and Registered Veterinary Nurses in accordance with the Veterinary Surgeons Act (1966) and the relevant Code of Professional Conduct.
The aim of the RCVS is to enhance society through improved animal health and welfare, achieved by setting, upholding, and advancing of education, ethics and clinical standards of both veterinary surgeons and veterinary nurses (RCVS, 2023).
---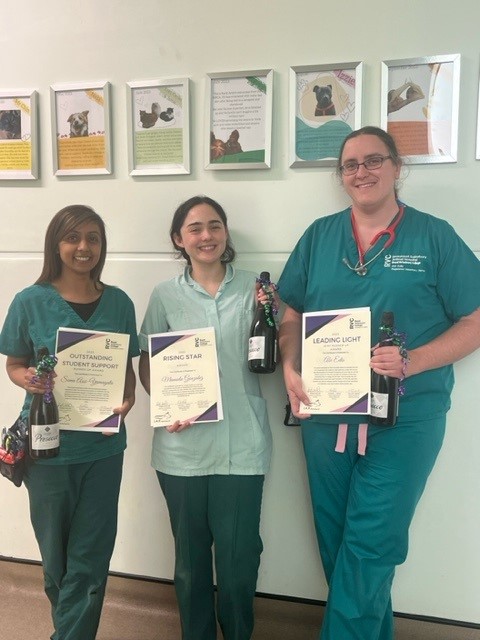 What are the RVC Veterinary Nursing Awards?
The RVC VN Awards bring together and applaud the RVC's veterinary nursing community to honour and recognise excellence and remarkable achievements.
The awards highlight and celebrate the RVC's RVNs and student VNs for their outstanding patient care, commitment, hard work and innovation – veterinary nurses who make a difference every day. RVC Staff and students can nominate inspiring individuals who stand out because they go above and beyond to provide outstanding patient care and leadership, or who enhance our students' clinical experience.
Winners are announced at the annual Veterinary Nursing Summer BBQ. Latest winners featured on our Awards page.