Graduate Diploma in Veterinary Nursing
The Graduate Diploma in Veterinary Nursing programme is no longer running, however, based on the success of this qualification, we are delighted to announce our replacement qualifications; the Certificates in Advanced Veterinary Nursing.
If you are a Registered Veterinary Nurse, employed in clinical practice and looking to study part-time from home, this suite of new qualifications will help you develop valuable knowledge and skills to take you to the next level of your career.
Our advanced qualifications are managed and taught by leading veterinary professionals who are recognised by employers both within the UK and internationally. The courses focus on developing critical thinking, using both theory and its practical application, enabling you to become better equipped to care for your patients.
Our learners come from a wide range of veterinary practices around the world. Whether you work in a first-opinion practice, a charity clinic or a large specialist referral practice, you will share an ambition to excel in the veterinary field and a desire to improve animal health and welfare.
The Certificates in Advanced Veterinary Nursing can lead to more recognition and responsibility in your field. These flexible awards are designed to be completed over a period of 16 months (part-time) and are delivered almost entirely online via the RVC's online Virtual Learning Environment.
What will I learn?
During the programme you will:
Benefit from exposure to some of the best clinical specialists in the UK
Join a network of like-minded individuals all striving to enhance the professional status of the veterinary nurse
Become better equipped to influence the health of animal patients within your care
Learn to apply new solutions and approaches to often complex problems at work
Have the potential to publish work developed as part of your course studies (see Published papers of previous GradDipVN students)
Develop an appetite for lifelong learning.
In addition, your practice will benefit from your motivation and ability to make an enhanced contribution to the workplace.
Find out more: Certificates in Advanced Veterinary Nursing
---
Alison Devonshire, Graduate Diploma in Professional and Clinical Veterinary Nursing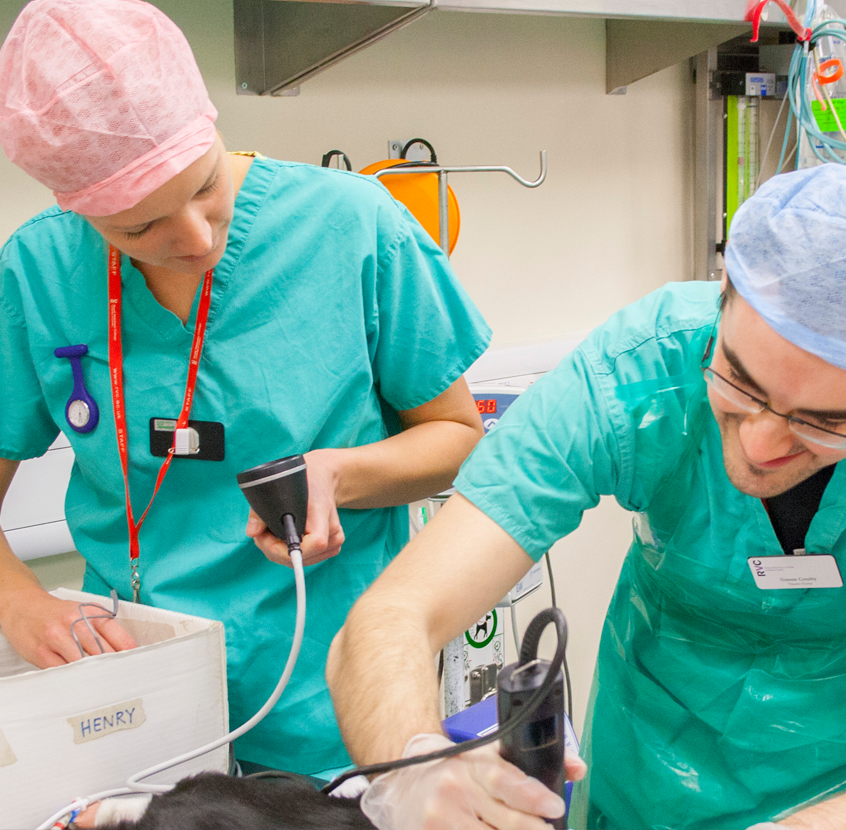 Applying some of the practical techniques learnt on the course in my practice was very rewarding and has proved to be directly beneficial to the patients.

I have already been using lots of the skills learned throughout the Graduate Diploma during my day-to-day work and have provided training to others in my practice. We have updated many protocols and seen some great results in nursing techniques, especially in regards to in-patient care with critical patients and formulation of surgical safety checklists.

The majority of the course was delivered online with some practical sessions. The online element suited me very well and I was able to engage in the weekly forums to assist me in developing my submissions for the formative and summative assessments. I feel that I have really pushed my original RVN qualification to the next level.
---
Sign up to hear more from RVC
If you're interested in studying this course, and would like to stay informed, sign up to our RVC For Me mailing list to receive relevant information about upcoming events, students stories and life at the Royal Veterinary College.
---