Visit our Camden Campus for an evening of activities including:
Compare animal anatomy in our Museum and anatomy demo area
Dissection event (tickets will be allocated on a first come first served basis)
Meet RVC scientists who are pioneers in the field of animal welfare
Judy Puddifoot, star of 'Trust Me I'm a Vet'
Animal Anatomy Drawing workshop
Dog cortisol research - how can we interpret animal stress?
Guided campus tours
Find out about studying at RVC; veterinary medicine, nursing, and biological sciences
Our bar, with drinks at student prices, will be open all evening and there will be the ever popular pub quiz!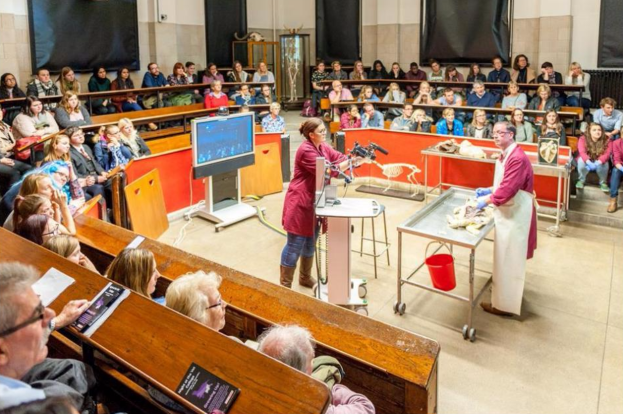 Programme
18:00 - 18:30 The Making of...'Trust Me, I'm a Vet' with Judy Puddifoot
Great Hall
19:00 - 20:00 Dissection demonstration with Andrew Crook MBE (recommended for 16+)
Anatomy Lecture Theatre
Location: Camden Campus
Date: 22nd November
Register here
Places are free but capacity is limited, so please make sure to register if you would like to attend.
This event is funded by The Physiological Society. The event is free but donations to the Animal Care Trust will be welcomed on the evening. This event is designed for adults/secondary age pupils therefore we would not recommend it for families.