The Royal Veterinary College is committed to working alongside our community to form strong partnerships, engage in community groups, and build lasting, beneficial community projects.
We regularly attend community engagement events in Camden and Hertfordshire, and support local homework groups. We are also a part of the Knowledge Quarter Community Engagement sub-group. Recent community events that we have attended include:
- St Pancras Community Association birthday event
- Camden Mela
- Brookmans Park Village Day
- Lambeth Country Show
If you would like us to support your event, please contact us.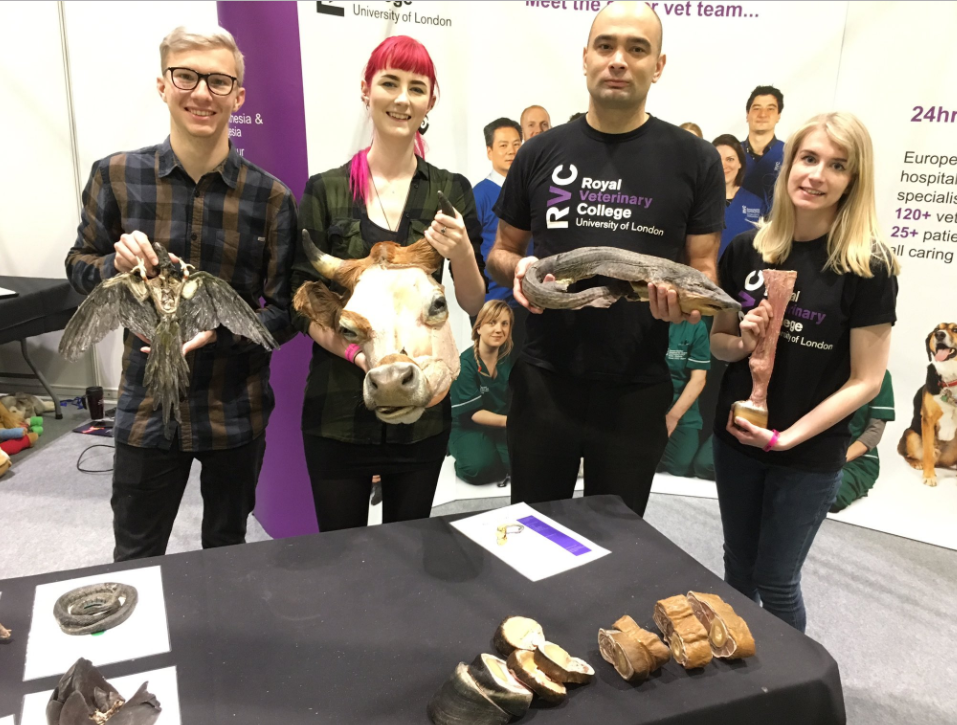 Students in the community
We support students throughout their time at the RVC, and even after they have graduated. This support includes ensuring that our students are a part of our local community. Whether they live and study in Hertfordshire or London, in private accommodation or student halls, students are ambassadors of the College, they represent us, and we hope that are students are able to positively engage with everyone in our communities.
Some of our students play an active role in the community, working in local veterinary practices or volunteering, and through this, we hope that they are able to show off the fantastic work they do in supporting that community.
Open facilities
Throughout the year, we open up our facilities and welcome in prospective students and the local community.
Our Open House events are designed to allow prospective student, parents, teachers and careers advisors the chance to see our campuses. Tours are led by current students, so you can hear exactly what student life is like.
We also hold farm experience days and Open Farm Sunday, where we invite the local community to visit Bolton's Park Farm, where you can learn about all of the activities on our working farm, including the life of a dairy cow through the calving and milking cycle; the way that we manage our land and water; the management of our sheep flock (including a shearing demonstration); and tastings of our farm-produced lamb and turkey.
Public events
We host a number of events throughout the year to engage with our community. These events range from inviting potential students to visit the College, to hosting lectures and seminars on research findings, new technologies and new approaches to challenges in the science and veterinary industries.
Collaborating with business and industry
We actively collaborate with business and industry to progress science and develop new technologies. This ensures that our world-class scientific and clinical knowledge and expertise is used to improve the lives of humans and animals. Our business team works closely with scientists and clinicians to identify, protect, develop and commercialise intellectual property, to strengthen research collaboration and the development of new technologies.