MARS EQUESTRIAN Scholarship, September 2022 – September 2024
The Royal Veterinary College (RVC) and University of Pennsylvania have launched a unique equine research training opportunity generously funded by MARS EQUESTRIAN™. The overarching goal of this programme is to improve the health and welfare of the horse by providing mentorship and training to a veterinary investigator interested in developing their equine knowledge and research skills.
This opportunity is open to UK, US and international candidates holding a veterinary degree (DVM/VMD/BVSc/BVetMed or equivalent). It will provide a unique research-training platform for a veterinarian who is interested in improving equine health and welfare.
The programme will provide research and animal welfare training within the supportive environments of two world-leading research and clinical centres at both the RVC and the New Bolton Center at the University of Pennyslvania School of Veterinary Medicine. The MARS Equestrian Veterinary Research Scholar will receive an annual stipend and tuition as well as travel expenses. The programme will commence in September 2022 in the USA moving to the UK in October 2023 and continuing until September 2024.
The successful candidate will undertake both a research project and the Graduate Certificate in Animal Welfare and Behavior program at New Bolton Center during year one, followed by the completion of a second research project and Master of Research (MRes) programme at the RVC in year two.
MRes in Equine Research
The successful MARS Equestrian Scholar will undertake an MRes in Equine Research at the RVC, during the second year of their Scholarship. The MRes represents an excellent training opportunity for a veterinary graduate to pursue an equine research project addressing clinical problems with real world application. The successful candidate will build on their equine welfare experience gained at UPenn during the first part of their Scholarship and pursue a year-long equine research project under the guidance of RVC clinical / non-clinical equine research experts.
Equine Research at the RVC
The RVC boasts an equine referral hospital, a thriving equine research environment as well as internationally respected equine specialists. There are a wide variety of equine research interests represented (for instance, equine endocrinology, reproduction, musulo-skeletal, kinematics etc), enabling the RVC to remain at the forefront of developments in equine science and medicine. Further information on current equine research and innovation can be found here.
What does the MRes year look like?
The successful candidate will take up the MRes in October, actively working on the research project for the next 10 months. The MRes is assessed through the production of a 15,000-word dissertation, submitted at the end of August and a viva examination during September. Additionally, throughout the year, there will be compulsory workshops aimed at developing research and transferrable skills e.g. statistics, presentation/communication, project management. A wide variety of optional workshops are also available. You will join a thriving student research community and present your work as a poster and graphical abstract at the annual RVC Postgraduate Researcher Day.
Where will an MRes take you?
Your MRes will provide you with wide-ranging experience in research, communication and problem solving. It provides an excellent springboard for taking up a PhD position and a career in clinical/non-clinical research. Equally, our students have gone on to science-related careers in the charity sector, industry and publishing.
What do previous MRes students say about the course?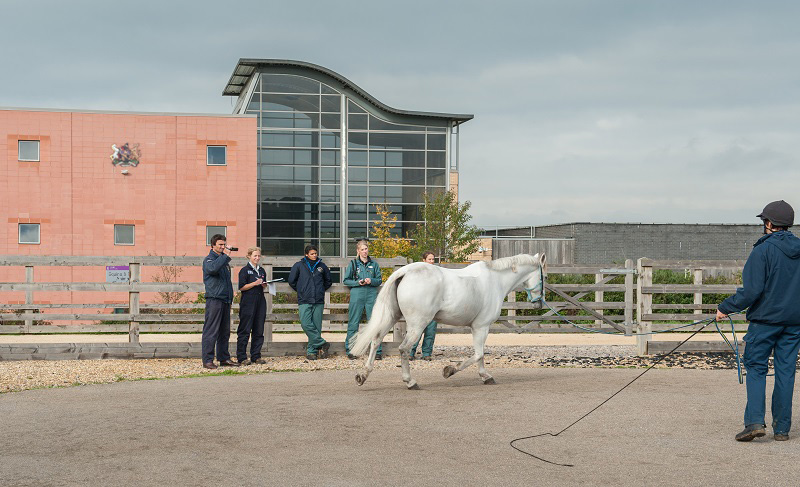 "This year has been amazing and been such a learning curve".
"It was a great course and really serves students well".
"It helped me with my problem solving skills massively".
"Freedom in course is brilliant, you can choose your seminars which makes it more appealing".
How do I apply?
For more information and to apply for the Scholarship please visit the University of Pennsylvania website here. If you have any queries or questions please contact the Penn Vet's Dr. Kyla Ortved at kortved@vet.upenn.edu.