MRes - Regulation of neural Mitochondrial Dynamics by the energy sensor, AMPK
Supervisors: Dr Claire Thornton and Dr Helen Stolp
Department: Comparative Biomedical Sciences
---
Project Details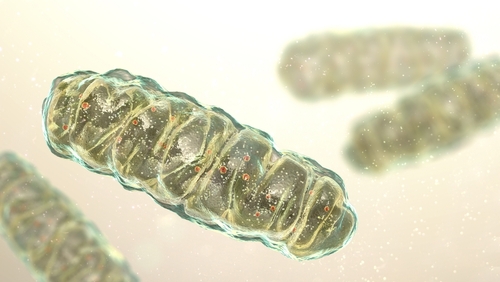 Babies experiencing asphyxia during birth are at risk of significant long-term disabilities such as cerebral palsy and epilepsy. Birth asphyxia temporarily deprives the brain of glucose and oxygen, resulting in hypoxic-ischaemic (HI) injury characterized by neuronal energy failure and increased neuronal death. Although many signalling pathways are triggered, mitochondria act as the hub for these injury responses and defining mitochondrial biodynamics during such cellular stress is key to developing effective, mitochondria-targeted therapeutics.
Mitochondria can adapt to normal and pathological energy demands in a number of ways including through biogenesis, fission, fusion, and by inducing quality control "mitophagy" mechanisms. Previously, we and others have identified that many of these processes are interrupted or hijacked following HI injury; especially obvious is increased mitochondrial fission which would contribute to the energy failure that culminates in brain injury (Fig 1).
The metabolic sensor, AMP-activated protein kinase (AMPK) acts to shut down ATP-consuming, anabolic pathways, promoting ATP- generating, catabolic pathways. More recently AMPK was identified as a key regulator of mitochondrial fission, and we have observed significantly increased AMPK activity both in cells following oxygen/glucose deprivation and in a mouse model of HI injury. We therefore hypothesise that altering mitochondrial dynamics by regulating AMPK activity will impact cell survival following HI insult.
To test this hypothesis, we will investigate the following objectives:
Evaluate the effect of AMPK activators (e.g. A769662, ionoycin, AICAR etc) on neuronal and glial cell lines with respect to mitochondrial fission and cellular bioenergetics
Determine how AMPK activation impacts cell survival following oxygen/glucose deprivation
Investigate candidate mitochondrial protein substrates of AMPK in the neonatal rodent brain following HI which may be modulating this response
The successful applicant will gain skills in cell culture, live cell imaging and microscopy, enzyme assays and biochemistry and introduction to bioinformatics.
---
References
Jones A and Thornton C (2022) Mitochondrial dynamics in the neonatal brain – a potential target following injury? Bioscience Reports 42 BSR20211696 doi: 10.1042/BSR20211696

Thornton, C. (2017) AMPK: keeping the (power)house in order? Neuronal Signaling 1, NS20160020, doi:10.1042/NS20160020.

Rousset CI, Leiper FC, Kichev A, Gressens P, Carling D, Hagberg H and Thornton C. (2015) A dual role for AMP- activated protein kinase (AMPK) during neonatal hypoxic-ischemic injury in mice. J. Neurochem 133(2):242-52 doi: 10.1111/jnc.13034

Baburamani AA, Hurling C, Stolp H, Sobotka K, Gressens P, Hagberg H and Thornton C (2015) Mitochondrial Optic Atrophy (OPA) 1 Processing Is Altered in Response to Neonatal Hypoxic-Ischemic Brain Injury. IJMS 16, 22509-22526, doi:10.3390/ijms160922509.
---
Requirements
Essential:
Must meet our standard MRes entry requirements.

Must hold a first degree in Biosciences, Veterinary Medicine, Medicine or similar
Desirable:
Previous laboratory experience, especially with cell culture

Motivation and scientific curiosity
This is a full time project commencing in October 2023, based at RVC's Camden campus.
Note: the successful applicant would be required to work with mouse cells/tissues
---
Funding
Partially funded: e.g. the lab will be covering the project costs, with the MRes student expected to meet the course fees and their living expenses.
International applicants are welcome to apply but must be able to fund the difference between "Home" and "Overseas" tuition fees.
You can find information on fees and funding online. A postgraduate master's loan may be available to help cover costs.
---
How to Apply
For more information on the application process and English Language requirements see How to Apply.
Deadline: 30th July 2023
We welcome informal enquiries - these should be directed to Dr Claire Thornton (cthornton@rvc.ac.uk)
Interview date and location: TBC (August 2023)