MRes - Investigating the sex-dependent effects of macrophage insulin resistance on non-alcoholic fatty liver disease
Supervisors: Dr Matthew Gage and Dr Caroline Pellet-Many
Department: Comparative Biomedical Sciences
---
Project Details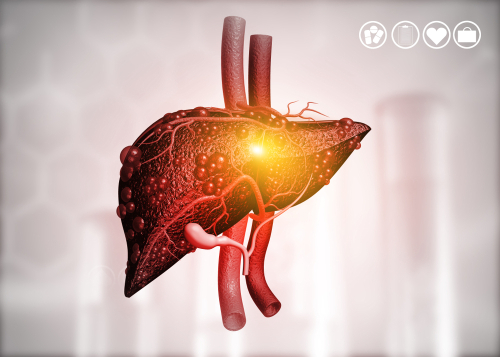 Non-alcoholic fatty liver disease (NAFLD) is a spectrum of liver diseases in part driven by macrophages. Premenopausal females exhibit protection from NAFLD and macrophages express estrogen receptors which have been shown to augment and dampen innate immune signalling pathways. Risk factors for the development of NAFLD include obesity and insulin resistance however, the relationship between NAFLD, insulin resistance and macrophage function are unclear.
The aim of this MRes will be to explore the sex-dependent effects of insulin resistance in macrophages and how in turn this may impact NAFLD. The work proposed in this MRes will support an ongoing project within our Metabolic Hormones & Inflammation group.
Approach: This project will involve samples from mice, cell lines, and possibly human samples and incorporate a range of techniques including but not limited to: cell line and primary cell culture, PCR, genotyping, immunohistochemistry, histology, RT-qPCR, RNA Sequencing data analysis, Western blotting, in vitro functional assays.
---
References
Liver macrophages and inflammation in physiology and physiopathology of non-alcoholic fatty liver disease. Thibaut R, Gage MC, Pineda-Torra I, Chabrier G, Venteclef N, Alzaid F. FEBS J. 2021 Apr 15. doi: 10.1111/febs.15877.

Impaired LXRα Phosphorylation Attenuates Progression of Fatty Liver Disease. Becares N, Gage MC, Voisin M, Shrestha E, Martin-Gutierrez L, Liang N, Louie R, Pourcet B, Pello OM, Luong TV, Goñi S, Pichardo-Almarza C, Røberg-Larsen H, Diaz-Zuccarini V, Steffensen KR, O'Brien A, Garabedian MJ, Rombouts K, Treuter E, Pineda-Torra I. Cell Rep. 2019 Jan 22;26(4):984-995.e6. doi: 10.1016/j.celrep.2018.12.094.

Disrupting LXRα phosphorylation promotes FoxM1 expression and modulates atherosclerosis by inducing macrophage proliferation Gage, M C; Bécares, N; Louie, R; Waddington, K E; Zhang, Y; Tittanegro, T H; Rodríguez-Lorenzo, S; Jathanna, A; Pourcet, B; Pello, O M; De la Rosa, J. V.; Castrillo, A; Pineda-Torra, I, Proceedings of the National Academy of Sciences 2018.
---
Requirements
Essential:
Must meet our standard MRes entry requirements.

The candidate must be self-motivated, resilient and have a genuine interest in the cardiometabolic disease field.
Desirable:
Previous experience in a lab and/or basic molecular biology techniques and cell culture are desirable
This project will be full-time (12 months) commencing in October 2023. It will be based at RVC's Camden campus.
This project will utilise samples from genetically modified mice.
---
Funding
This project is partially funded: e.g. the lab will be covering the project costs, with the MRes student expected to meet the course fees and their living expenses.
You can find information on fees and funding online. A postgraduate master's loan may be available to help cover costs.
---
How to Apply
For more information on the application process and English Language requirements see How to Apply.
Deadline: 30th July 2023
We welcome informal enquiries - these should be directed to mgage@rvc.ac.uk
Interview date and location: TBC (August 2023)