RVC vet wins prestigious award for contributions to society
Dr Elsa Beltran, a vet and senior lecturer at the RVC, has received the prestigious Ángel Herrera Award for her invaluable professional contributions and commitment to social transformation.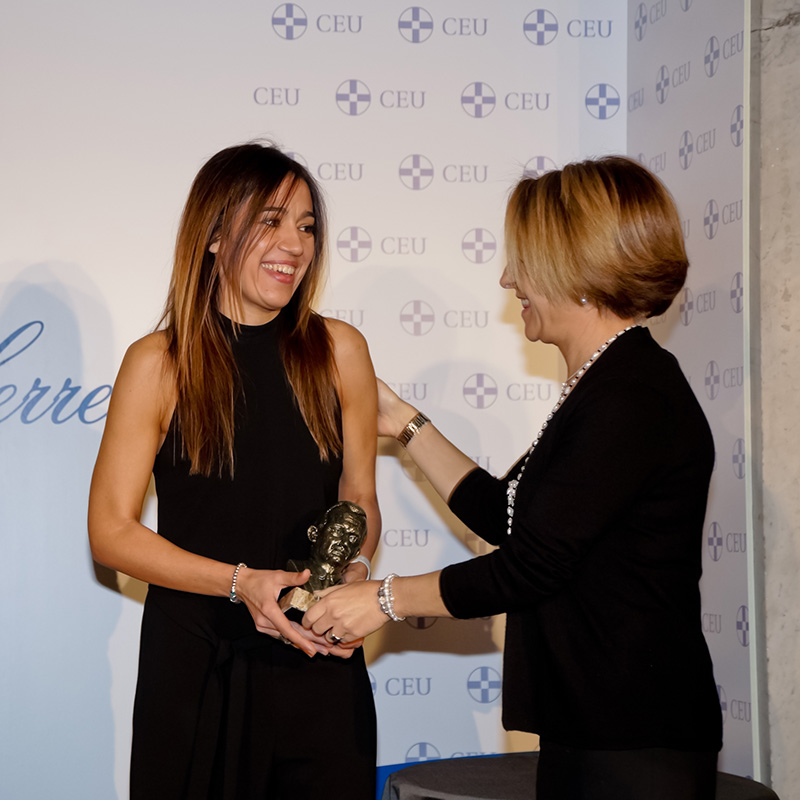 Only nine Ángel Herrera awards are given annually by the San Pablo CEU University Foundation, a group of respected Spanish universities. Recipients are either individuals or organisations within the CEU that have excelled in a variety of social, educational and research fields.
Dr Elsa Beltran won in the alumni category, having received her veterinary degree from the CEU's Valencia university and was presented with her award at a sparkling awards ceremony held at the Casino de Madrid on the 24th January.
Dr Elsa Beltran has been at the RVC for nearly five years and is a senior lecturer in veterinary neurology and neurosurgery. She has a passion for veterinary education, teaching both undergraduate and postgraduate students in a clinical setting. Dr Beltran also conducts innovative research in her field and is a key clinician at the RVC's canine epilepsy clinic, which is the first of its kind in Europe.
Accepting the award, Dr Elsa Beltran said: "Thank you very much to the San Pablo CEU University Foundation; this award means a lot to me. My passion for veterinary education and teaching allows me to continue to investigate and grow in this field, as well as create the best learning opportunities for our students."
Notes to Editors
For more information please contact:
About the RVC
The Royal Veterinary College (RVC) is the UK's largest and longest established independent veterinary school and is a constituent College of the University of London.
The RVC offers undergraduate, postgraduate and CPD programmes in veterinary medicine, veterinary nursing and biological sciences.
It is currently the only veterinary school in the world to hold full accreditation from AVMA, EAEVE, RCVS and AVBC.
In 2017, the RVC received a Gold award from the Teaching Excellence Framework (TEF) – the highest rating a university can receive.
A research-led institution, the RVC maintained its position as the top veterinary institution in the Research Excellence Framework (2014), with 79% of its submission being rated as world-class or internationally excellent.
The

RVC

also provides animal owners and the veterinary profession with access to expert veterinary care and advice through its teaching hospitals: the Beaumont Sainsbury Animal Hospital in central London, the Queen Mother Hospital for Animals (Europe's largest small animal referral centre), the Equine Referral Hospital and the Farm Animal Clinical Centre located at the Hertfordshire campus.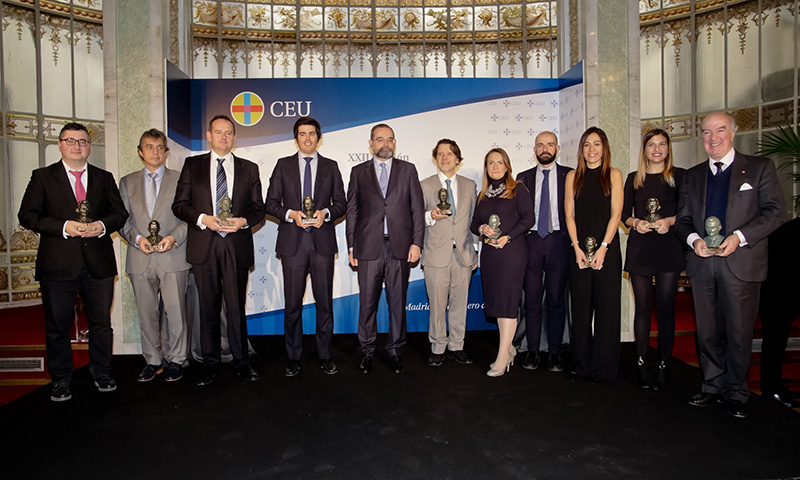 ---
You may also be interested in:
The Royal Veterinary College (RVC) has signed a memorandum of understanding (MoU) with the Advanced …