World-First Surgery Combination Saves Puppy
Clinical Connections – Autumn 2018
The RVC's cardiothoracic surgery team has carried out tricuspid valve repair surgery along with repair of the common atrium of an 11-month-old Labrador puppy. It is the first time these procedures have been carried out on a dog in the same operation.
A grade VI/VI right apical pansystolic murmur was auscultated when Lottie was presented to her local veterinary surgery for a spay. Lottie underwent an echocardiogram with Emily Dutton, Director of Cheshire Cardiology and Specialist in Veterinary Cardiology, where a large atrial septal defect and tricuspid valve dysplasia were diagnosed. Lottie was referred to the RVC for further assessment and then underwent 2D and 3D echocardiogram and a CT angiogram.
She was diagnosed with severe tricuspid valve dysplasia with a tethered septal leaflet and abnormal right ventricular papillary muscle anatomy. She had torrential tricuspid regurgitation and a flattened interventricular septum with paradoxical movement. She had a very large interatrial septal defect classified as a common atrium and a persistent left cranial vena cava and very distended hepatic veins.
After much discussion with Lottie's owners, they elected to proceed with open heart surgery under conditions of cardiopulmonary bypass. The bypass circuit was established with the arterial limb via a cannula in the right carotid and bicaval cannulation for venous drainage. A cardioplegia cannula was inserted in the root of the aorta and the heart was stopped with administration of cardioplegia solution after cross-clamping of the aorta.
A right atriotomy was then performed and the valve inspected. The tethered septal leaflet was freed by cutting its abnormal chordal attachments. This valve leaflet was then resuspended using artificial chords made from Gore-Tex. A tricuspid annuloplasty was placed using simple interrupted sutures of Ti-Cron placed through a strip of Gore-Tex. The large atrial septal defect was then repaired using a patch of Gore-Tex.
The persistent left cranial vena cava was then ligated as the coronary ostium had been reassigned to the left side of the heart so as to avoid the heart conduction system. Lottie had a rapid recovery from surgery, although she did develop atrial flutter – a not uncommon consequence of atriotomy in people, especially when a large atrium is present.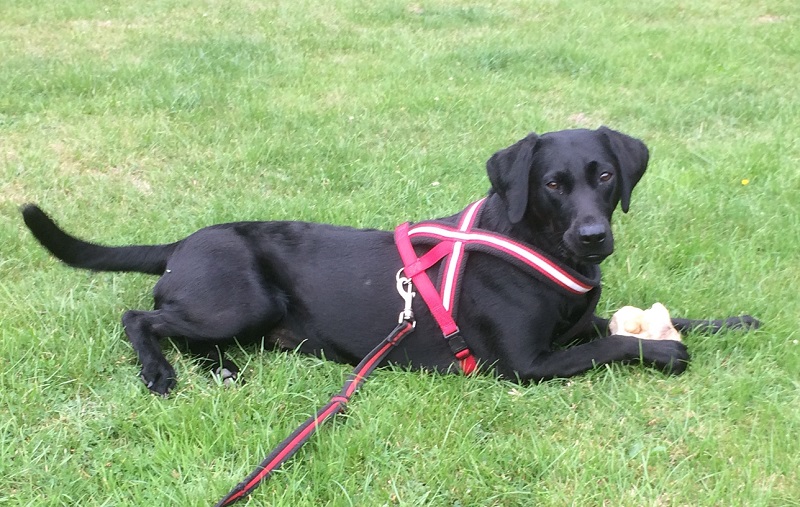 She was given a course of amiodarone and six weeks after surgery she underwent successful cardioversion, under a short general anaesthetic. Four months after her operation, Lottie remains very bright, her tricuspid regurgitation is much improved and her new atrial septum of Gore-Tex is working well.
Commenting on the surgery and the number of different practitioners involved to help Lottie, Poppy Bristow, RVC Fellow in Cardiothoracic Surgery, said: "Altogether 10 people were involved in her operation and many more for her care before and after surgery, including veterinary specialists, veterinary nurses and veterinary specialists-in-training from surgery, cardiology, anaesthesia and emergency and critical care, as well as Lottie's referring cardiologist and her local veterinary practice.
"Lottie's heart was stopped for an hour and a half, with the whole operation taking four hours. Her malformed tricuspid valve was released by cutting its abnormal attachments and artificial chords using Gore-Tex material were placed. Her single atrium was then divided into two using a large patch of Gore-Tex. Lottie has made a good recovery so far and was walking around and eating from the day after her surgery. She was discharged back to her owners after six days and has continued to thrive at home."
Dan Brockman, Professor of Small Animal Surgery and head of the cardiothoracic surgery team added: "In Lottie, we had a young energetic dog with such a serious and life-limiting heart condition, that we were desperate to try and help her. The repair was complex but incorporated a combination of surgical manoeuvres that we had done before. With careful pre-operative planning and using our previous experience, we were able to design and execute the surgical treatment. It is still 'early days' but the initial signs suggest that Lottie is going to enjoy an excellent quality of life, following this operation and, we all hope, a normal lifespan."