The Value of Hypophysectomy
Clinical Connections – Summer 2017
Stijn Niessen, co-head of the Internal Medicine Service at RVC Small Animal Referrals
The RVC's hypophysectomy clinic recently operated on the 50th pet - an acromegalic diabetic cat called Nala. The owners of the domestic short-haired cat flew her in from Germany to seek the expertise of our RVC team. The flight paid off as Nala is now enjoying life without insulin injections and without an expanding pituitary tumour.
The caseload of this pioneering clinic is more varied than just acromegalic diabetic cats. About 10% of cases consist of dogs with hyperadrenocorticism (Cushing's syndrome). Traditionally, this disease has been managed with trilostane but the clinic's team would like all veterinary colleagues to consider and therefore discuss with owners, surgery as an alternative. We are very happy to advise any vets about cases they are managing at their practice.
The surgical option will not be ideal for all, though could suit some pets and owners. The option of being able to remove the expanding pituitary tumour so that it does not cause negative sequelae later down the line is attractive, particularly in the case of younger Cushingoid dogs.
The cost of five years of trilostane is also much greater than the cost of the operation (which is £3,000 to £4,500, depending on the speed of recovery). It is for this reason that hypophysectomy represents the gold-standard treatment for humans with Cushing's, unless contra-indications in terms of tumour size or anaesthetic risk exist. The RVC hypophysectomy clinic, for instance, recently operated on a Bichon Frise, whose owners opted for a permanent solution to Cushing's rather than having to pay for trilostane for many years to come.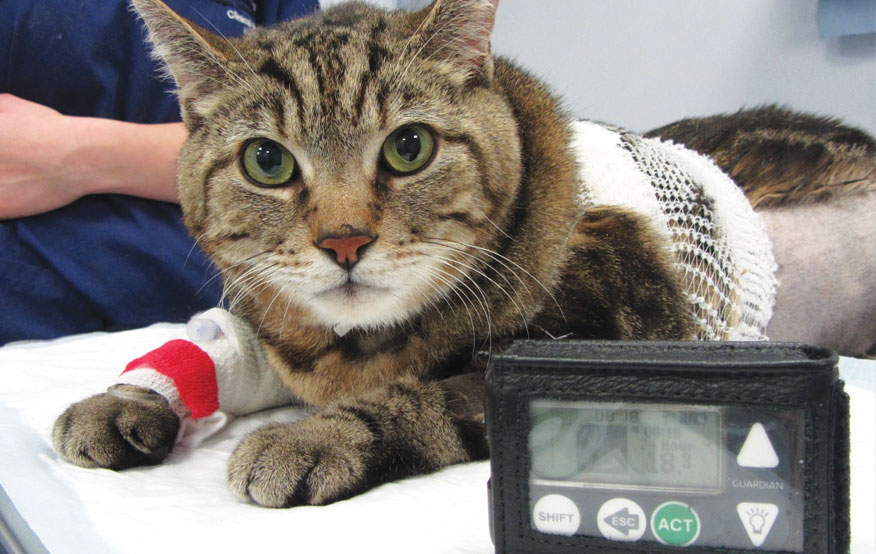 The Bichon Frise, called Lally, was operated on successfully. The post-operative supplementation, which is aimed at replacing the lost function of the pituitary gland, turned out to be much cheaper than chronic trilostane, fulfilling the needs of this particular pet-owner combination. Post-operative supplementation consists of two or three medications. All have a small dose of steroids and thyroid hormone but only 20% of cases have desmopressin.
Given that radiotherapy of pituitary tumours only takes effect in a limited number of cases, does not resolve any hormonal abnormalities and often only takes effect after many months, the RVC hypophysectomy team has also operated on cases where a pituitary tumour was not hormonally active, i.e. not secreting hormones. Instead, the tumour's mere presence was deemed to pose a risk to the rest of the brain, imposing increasing pressure and already resulting in some central nervous system signs. Complete removal was achieved, as well as a histopathological diagnosis, enabling follow-up treatment planning.
The above three scenarios, the acromegalic (often diabetic) cat, the dog or cat with hyperadrenocorticism and dogs and cats with non-functional pituitary tumours, represent the bulk of the RVC's hypophysectomy clinic's caseload. Nevertheless, the team is open to discuss any indication at any time, always in an open-minded fashion, realising that the surgery option is not preferred for all pet-owner combinations. The team does encourage colleagues to bear the hypophysectomy option in mind when discussing options with clients owning a pet with a pituitary problem.
Finally, the team's research arm ensures that no tissue is discarded without using it first in their novel research programme. Our Pituitary Tumour Programme focuses on finding out why these tumours arise and figuring out new and better treatments going into the future. The team's work has already pushed the boundaries of veterinary science by the discovery of a genetic variation predisposing to feline acromegaly and by establishing which receptors are expressed by pituitary tumours. The receptor expression profile will enable careful selection of novel medical treatments. It's all in a day's work for the RVC hypophysectomy clinic!
Sign up to get Clinical Connections in your inbox rvc.ac.uk/clinical-connections